Jen Harley and New Boyfriend Spark More Drama after Petition against Ronnie
Ronnie Ortiz-Magro and Jen Harley were in an on-and-off relationship from 2017 to 2019.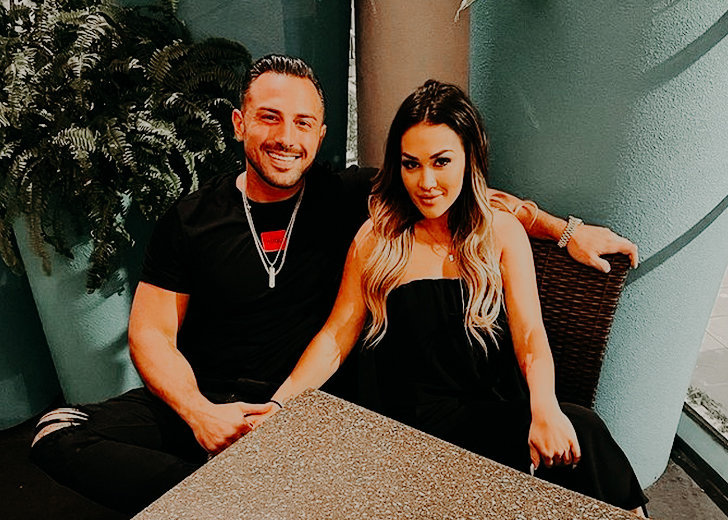 Ronnie Ortiz-Magro and Jen Harley, who co-parent their daughter Ariana, split in 2019, but the two are still very much in each other's orbit. 
The two started dating in July 2017 but their relationship was rocky from the beginning. Ortiz-Magro left their Las Vegas home shortly to film Jersey Shore: Family Vacation. The reality star's behavior during filming made his housemates wonder if he was still true to Harley, as the show later revealed.
The ex-partners also allegedly got into a violent brawl after exchanging insults on social media in April 2018.
The pattern of on-off dating lasted for most of their relationship, until Ortiz-Magro was arrested and charged with seven offenses, including domestic violence, in October 2019. The next month, he pleaded not guilty to all allegations. 
Throughout 2020, the ex-couples kept things cordial and moved on with new partners.
But in April 2021, the New York native was arrested for the second time in Los Angeles. However, a source informed Us Weekly that Ortiz-Magro had Ariana under his care at the time of his arrest and Harley was not involved.
Hayley's Boyfriend Joe Petitions to Have Ortiz-Magro Fired From 'Jersey Shore'
Following Ortiz-Magro's recent arrest, Harley's new boyfriend Joe published a petition to have him dismissed from the Jersey Shore franchise.
"Everyone please go sign the petition to have Ronnie fired," read Joe's Instagram stories post, uploaded on Monday, April 26. "His victims shouldn't have to see his face plastered to your television screens any longer."
The petition started by victim advocates states that the reality television star should be removed from MTV since he continues to get away with blatantly abusive behavior. It stated that they will not watch MTV until they formally announce that he's been fired. 
The petition also mentioned MTV must prioritize the victims over him and his mistreatment must end. "We stand with the victims that were abused at the hands of Ronnie Ortiz-Magro. #METOO," the description read.
As per May 2021 reports from Us Weekly, Joe also uploaded a second post, which has already been taken down. In the post, he revealed that the harassment and death threats are over for them.
He explained that Ortiz-Magro has done it to everyone else, and unfortunately for him, he's run into someone who would fight for the lady he loves no matter what path it takes. 
Harley, 33, published cryptic remarks on her Instagram account shortly before making these social media posts.
In an Instagram Stories, she wrote that the abuse never ends up to this day. The real estate agent said now is the chance to escape out. She also asked her followers not to allow someone to make themselves feel responsible for other's actions.
She also shared a quote on Instagram, saying, "Don't match anyone's trash energy. Maintain yours so you can attract that which aligns with you."
The Instagram photos by Harley and her boyfriend surfaced after Ortiz-Magro and his current girlfriend, Saffire Matos, addressed his domestic violence arrest on April 22, 2021.
Following his legal difficulties, Matos assured fans via Instagram Stories on Monday, April 26 that she and the MTV star were fine.
Matos thanked everyone who expressed concern, but she clarified that not everything being reported is true. 
According to her, it is not appropriate for someone to make false claims just to get publicity. The Jersey Shore star's girlfriend asked everyone to leave them alone and urged them not to trust everything they hear.
Ortiz-Magro also stated that he took all the experiences as lessons and learned who really cared about him when going through the tough times.
He was released after paying a $100,000 bond, according to In Touch.