Jane Krakowski May Be Busy Raising a Young Son, but She Is Back in the Dating Game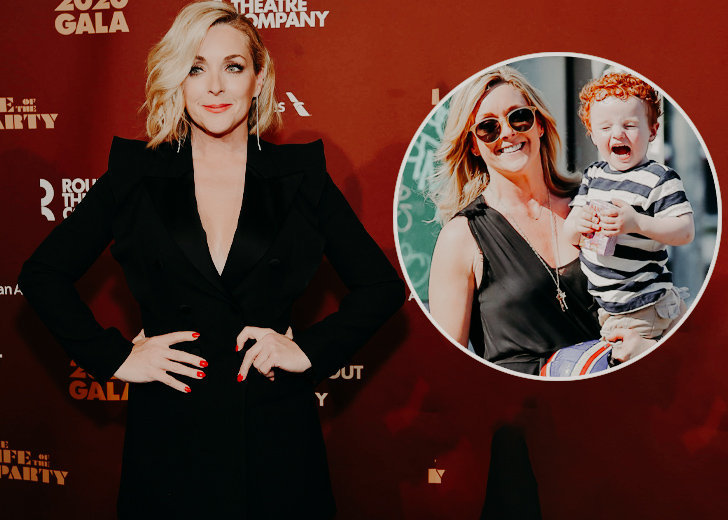 Jane Krakowski is a single mom to a 10-year-old son who she is raising with her ex-fiance Robert Godley.
Although the actress likes to keep her private life under the radar, her love for her child shines through in the fondness with which she speaks of him. 
Jane Krakowski As a Single Mom to Son
Krakowski has taken her responsibilities as a single mom in stride.
Since welcoming her son, Bennett Robert Godley, into the world, every decision she has made has been influenced by the fact that he is her priority.
Not just that, even when she's invited to talk shows to promote or discuss her new projects, she ends up sharing cute stories about her kid.
For instance, when she was on The Ellen DeGeneres Show in 2015, she shared how her child would make her cry because of his cuteness.
In 2018, on Late Night with Seth Meyers, she revealed her child was in love with RuPaul's Drag Race and loved bright purple makeup.
In one of her interviews with Kelly and Ryan, Krakowski shared her experience as a working mom, especially during a global pandemic.
Among the many mom duties she took up during quarantine, some of them were teaching Bennett for four to five hours every day, cooking three meals a day, and even throwing him a Pinterest-inspired tie-dye party on his birthday. 
Jane Krakowski with son Bennett (Source: Twitter)
In addition to that, she also admitted that her kid was the perfect little helper.
She had to work on the 30 Rock reunion during the lockdown. The shooting happened remotely, so every cast member had to do everything by themselves at home.
Her son helped her with the shooting and would ensure that it was entirely quiet at home for her to shoot correctly. 
Jane Krakowski Relationship with Ex Fiance 
The beautiful blonde actress was previously engaged to fashion designer Robert Godley. They dated for about a year before getting engaged in 2009 and welcomed their son Bennett in 2011. 
Some sources claim Godley was her husband. However, there is no concrete evidence that the former couple was ever married.
All that is known is that they parted ways after being engaged for four years. 
While she has never publicly revealed the reason for her separation ex-fiancé, she seems to be on good terms with him. Godley has moved on in his life. He married Alexis Godley and has a stepdaughter.
Jane Krakowski Is Dating an Architect
In 2021, Page Six reported that Krakowski was dating architect David Rockwell. 
Apparently, they had been together for a while, but only after months did the pair make public appearances together. 
In March 2019, Krakowski and Rockwell were pictured together at the Broadway opening night of Kiss Me, Kate.
They were spotted cuddling together at Bette Midler's Hulaween fundraiser in October 2019. 
Before Rockwell, the 53-year-old actress was rumored to have a romantic relationship with MyPillow CEO Mike Lindell.
According to sources, they had known each other for about eight years before getting into a relationship. However, Krakowski and Lindell denied ever having met.