Is David Spade Married? A Glimpse into the Comedian's Love Life
David Spade is finally thinking about getting married and settling down.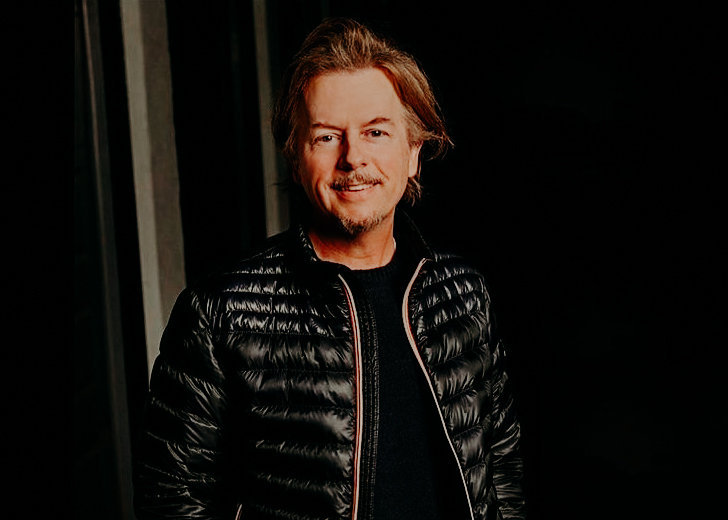 David Spade, a former SNL cast member and the host of Lights Out with David Spade, is known for his conquests in the dating scene as much as he is known for his mastery in the comedy scene.
When it comes to his romantic life, the actor has gone out with a plethora of women and even had a daughter with one. But the question is, has Spade tied the knot yet?
Is David Spade Married?
The answer to that question is in the negative — Spade has has not married yet. Rich financially with a net worth of around $60 million, Spade might also be one of the richest bachelors in Hollywood when it comes to experience with women and relationships.
Spade has gone out with no less than a dozen women. The list of his dating conquests includes many A-listers.
The first woman Spade went out with publicly was Kristy Swanson. They dated for around a year between 1996 and 1997.
He then stayed out of the game for two years before getting into a relationship with Lara Flynn Boyle, a fresh divorcee at the time. They dated for a while in 1999.
The comedian started the new century with a new fling. Baywatch actress Krista Allen. It started and ended in 2001, and Allen famously dated George Clooney after this affair.
Spade started a long-distance relationship with Julie Bowen in 2002. He even got Steve Nicks to sing her a song on voicemail for her birthday in 2003. But, voicemail gifts weren't enough to keep them together. They split shortly after.
Between 2003 and 2004, he reportedly dated Brittany Daniel, Sara Foster, and Jillian Barberie.
Spade created little buzz for two years — 2005 and 2006 — before finally admitting in 2007 that he had been dating Heather Locklear since the previous year. When asked in 2017 why he was so good with women, the actress said he was funny and 'well-endowed.'
Almost immediately after separating with Locklear, Spade was spotted getting comfortable with Carmen Electra, a fling that would repeat itself in 2008.
2007 saw the addition of Pamela Anderson in Spade's growing list of romantic partners. They were spotted together at a club in Las Vegas. But nothing came of the short-lived fling.
Spade was unusually open about his relationship with Australian actress Nicky Whelan, whom he dated from 2007 to 2008. They appeared on many red carpet events together and even just on casual walks by themselves.
2008 brought a significant change in the comedian's life. In January 2008, Spade admitted to having had a short-lived relationship with Playboy model Jillian Grace. It was also revealed at the time that Grace was pregnant.
Spade, during his admission, also said that if he were proven to be the biological father of Grace's child, then he would accept all responsibilities of the child.
Fate would have it so that it was time Spade tasted fatherhood. His daughter, Harper, was born on August 26, 2008.
The introduction of new responsibility didn't, however, slow Spade down. That same year, he was linked with Nicollette Sheridan, and in 2009, during an episode of Ellen, he admitted that it was less dating and 'more her killing time.'
2010 and 2011 were pretty uneventful years by Spade's standards. He was spotted out once with Padma Lakshmi in 2010 and once with Jasmine Waltz on his 47th birthday in 2011.
The timeline takes a bit of a jump here, specifically to 2016 when he sparked dating rumors with Charlotte McKinney after being spotted on a romantic dinner together. However, neither of them confirmed the relationship, and the speculations died down.
In 2017, Spade entered a public relationship with Naya Rivera. Their courtship started with spottings in Hawaii and Malibu and ended with them unfollowing each other on Instagram.
That same year, he was also spotted out and about with singer-model Ivy Levan. But that ended as quietly as it started.
2018 brought a bit of an unusual change in his dating choice. nobody knew the identity of.
We do not know if it is the same mystery woman he was dating, but he was in a relationship with a secret girlfriend in 2020. He told Page Six in May 2020 that his girlfriend was the only person he saw during quarantine.
Unmarried But Not For Lack Of Trying
'Bachelor-era George Clooney of the comedy world.' This was what E! News called Spade back in 2017. And fair enough. But even George Clooney is married.
So, why is Spade still single? Well, according to the former SNL guy himself, he has been thinking about settling down.
"It's very hard for me, for various reasons," told Spade to the New York Times in July 2019. "Too much data, too many gigabytes. But I have been trying to do that," he said, while also revealing that he had been trying to work something out with someone he had known for a while.
Could this be the same mystery woman? Maybe we will know in the future. Perhaps we won't. But we might see Spade finally settling down sooner or later.