Gabriel Swaggart's Dad Donnie Married His Mother Debbie Twice 
The exemplary evangelist Swaggarts have been in various controversies. Jimmy Swaggert has been in scandals with escorts and Donnie Swaggert has been in controversies divorces and a remarriage.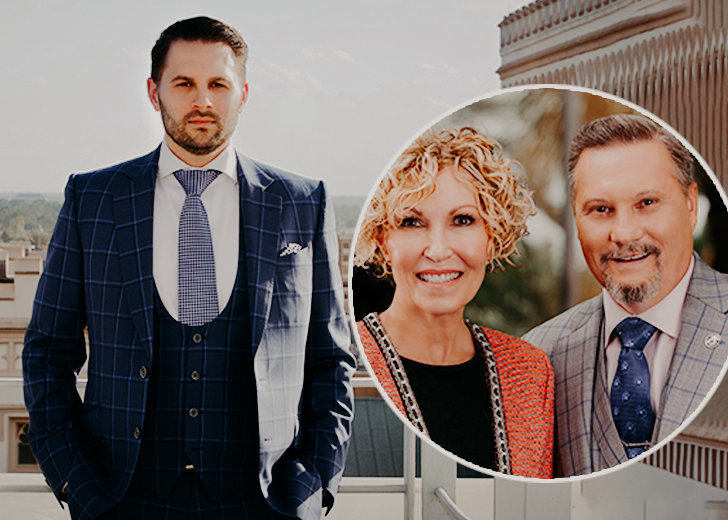 The associate pastor of Family Worship Center, Gabriel Swaggart, is a prominent figure in evangelism. Gabriel followed the footsteps of his grandfather, Jimmy Swaggart, and his father, Donnie Swaggart. Both Jimmy and Donnie have quite a few headlines to their name; Jimmy for relationships with escorts and Donnie for divorcing his second wife to marry the first wife. 
Scandalous Past of Jimmy Swaggart
Jimmy, the founder of the Jimmy Swaggart Ministries, made headlines during the '80s and '90s, all for the wrong reasons, though. After aggressively calling his contemporaries out for infidelity against their wives in 1988, photos of him with a, say, lady of the night circulated.
Due to this unsavory revelation, he was discharged from the Assemblies of God. He carried on as an independent preacher after that, but three years later, he was caught yet again with an escort in California.
This perhaps was the final nail in the coffin for him as he soon handed the ministry over to his son, Donniel Swaggert, Gabriel's father.
Donnie Swaggart's Elaborate Marriages and Remarriage 
Gabriel's father, Donnie, followed his dad's footsteps into the ministry. That being said, he kept a low profile and does so to this day. Regardless of him having a low profile, news of his elaborate marriages have made numerous headlines. 
His first wife was Debbie, with whom he has three children—Gabriel, Mathew, and Jennifer. The marriage was broken off, and they divorced in 2003.

Donnie Swaggert and his first/current wife, Debbie. (Source: Family Worship Center's Website)
Later the same year, Swaggert tied the knots with Judy. This marriage, however, only lasted three years. 

Donnie Swaggert and his second wife, Judy. (Source: Mungfali)
Towards the end of 2006, he reunited with Debbie, his first wife, in matrimony. However, there have been no reports as to why he broke the marriage, went off elsewhere, and returned. 
The Current Status Of The Swaggart Family
 As of today, both Jimmy and Donnie are in a happy relationship with their wives and children. Donnie said that he is blessed to have a son like Gabriel and that he and his wife are proud of their son.
Pastor Gabriel, who is now the Ministry's successor, also reciprocates the same feelings towards his father. He continues to maintain a healthy relationship with his family. He loves to spend time with his wife, mother, and grandmother, calling them the three most important women in his life.