Donnie Swaggart and His Wife Are Blessed with Faithful Children & Adorable Grandchildren
Donnie Swaggart and his wife, Debbie, are a happily married pair. Together, they are blessed with three children. The duo is probably one of the proudest parents who have successfully managed to pass down their faith in God into their children.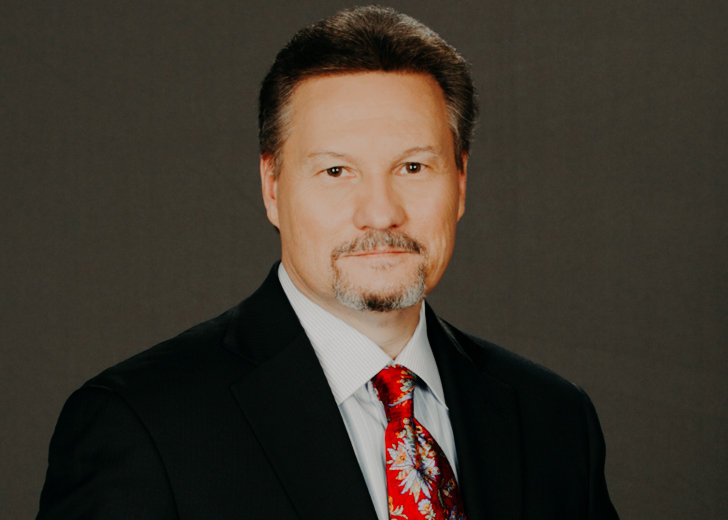 All parents wish to see their children doing good in their lives and managing a beautiful family of their own. The American pastor Donnie Swaggart and his wife, Debbie, are no different—they have three children, whom they passed on their faith in God.
Happily, the couple's upbringing has shown good results, as their children are all settled in their lives and doing their best in whatever they are engaged in. 
The Swaggarts Are Blessed with Three Children
Together, Donnie and Debbie are parents to three children, two sons named Gabriel Swaggart and Matthew Swaggart, and a daughter, Jennifer Swaggart.
The co-pastor of the Baton Rouge-based Family Worship Center Church, and his wife, Debbie, are probably two of the proudest parents who have managed to continue their family tradition of passing one of their biggest beliefs to their children.

Donnie Swaggart alongside his three children on June 29, 2018. (Source: Donnie's Facebook)
Both of their sons, Gabriel and Matthew, play an important role in the Family Worship Center Church and its two sister organizations—Jimmy Swaggart Ministries and head Crossfire Youth Ministry. Gabriel is also a full-time associate pastor at the church.
Matthew is also a professional TV graphics artist and a talented photographer. As for their daughter Jennifer, she is a teacher plus a graduate who recently received her master's degree in Education.
Their Children Have Their Own Family
As of 2021, Donnie and Debbie's children are grown up, so much so that all of them have walked down the aisle and have settled down with their respective partners. Moreover, from their children's marital life, the couple has become the grandparents of eight.
Gabriel and his wife, Jill, are blessed with three daughters, Samantha Gabrielle, Abby Jill, and Caroline Frances. Likewise, Matthew and his wife, Joanna, are parents to three children—two sons named Ryder Euin Presley, Navy Matthew Aaron, and Lola Josephine Rose.
Furthermore, Jennifer and her husband, Cliff, have welcomed two kids in their life, a son named Harrison Brooks and a daughter named Harper Riley. Jennifer's family lives in Atlanta, Georgia.
The Unusual Marital Life of Donnie Swaggart
The married life of the American pastor/evangelist is quite unusual when compared to other people's. Donnie married thrice, and in those three marriages, he married the same woman twice!
He was first married to his now-wife, Debbie. But, due to some undisclosed reason, the two decided to part their ways in 2003.
Later, in the same year, he married another woman named Judy. However, that didn't last long, and the two divorced just three years later in 2006.
Following his separation from Judy, Donnie once again shared the wedding vows with his first and current wife, Debbie. Fortunately, the second time worked like a charm since they've been together after their second marriage.

Donnie Swaggart with his current wife Debbie (Source: Donnie's Facebook)
However, as Donnie and his wife like to keep the reason behind their split, their children's birthdate, and other details on their marital relationship up to themselves, no further information could be found regarding those topics.