90 Day Fiancé's Colt Johnson Didn't Even Tell His Mom about Getting Married
Congratulations to the newly wed Colt Johnson and Vanessa Guerra from '90 Day Fiancé'.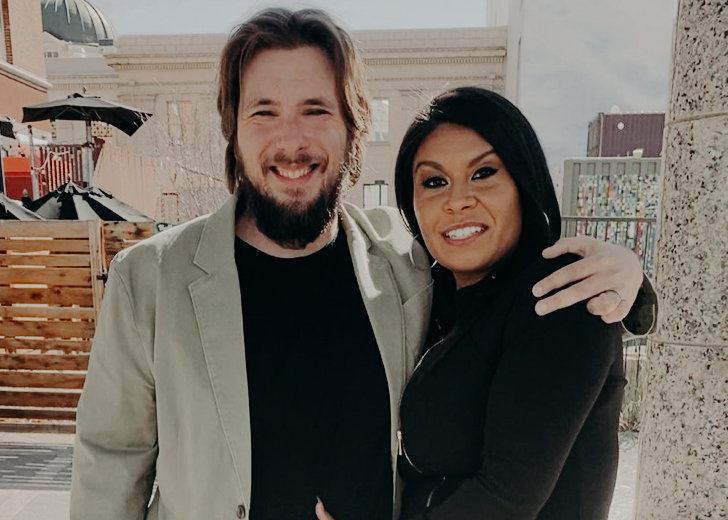 The star of the American reality television series 90 Day Fiancé, Colt Johnson, is married to his best friend and lover, Vanessa Guerra. 
Despite his past and their rocky relationship, the couple surprised the fans by announcing they tied the knot in a private ceremony in Nevada, informing no one, not even his mother. 
Announcement Of Marriage
Johnson and Guerra are officially husband and wife as Johnson recently announced the news on his Instagram. He shared pictures of him and his new wife with a caption expressing his love and commitment to finding happily ever after with his best friend and wife, Guerra.
A sparkling engagement ring can also be seen on Guerra's finger. 
The couple also revealed the news about their marriage on the May 23 episode of 90 Day: The Single Life Tell-All special, shocking his fellow 90 Day Fiancé castmates as well as his mom, Debbie. 
Guerra revealed that the wedding had happened about a month ago while the couple was on a road trip to Reno, Nevada. They were married in a very simple and private ceremony in a chapel by the river. 
Johnson admitted he didn't tell anyone about the elopement, even his mother, because he wanted it to be something special just for just him and his wife. He revealed it was essential to show Guerra that it was him and her in this new journey.
Despite not knowing about their secret nuptials, Debbie was happy about the news.
She ran over to give both her son and daughter-in-law a hug and told the couple that she was okay with not getting an invitation to the wedding. She was happy as long as they were happy.
The pair got engaged in early May, as shown on the season finale of 90 Day: The Single Life, despite Guerra's hesitation towards tying the knot so soon.
She wanted to wait a year to make sure Johnsons stayed consistent and loyal. 
Johnsons had also shared the joyous news about the engagement via his Instagram.
His Past Relationships
Before Guerra, Johnson had previously married Larissa Lima and had been in a relationship with Jess Caroline on the reality show. In both the relationships, Johnson showed playboy antics and toxic behavior by texting other women and sending nude pictures. 
He even had an affair with his now-wife Guerra when he was dating Caroline, which ended their relationship. 
In an interview with Screen Rant on why his previous relationships didn't work, he talked about his type and attraction to volatile and feisty women. Despite the intense emotions and attraction, it was not always healthy and led to violent blow-up and several fights. 
Johnson implied that both his ex-wife and ex-girlfriend were feisty Brazilians who quickly called out on his playboy ways with their own violent and abusive behavior in the relationship.
When asked about his straying behavior and commitment issues, Johnson talked about his self-esteem issues and confrontational problems. He further revealed he used to get wrapped up in his partner so much to the point that he ended up neglecting his own needs in a relationship. 
Knowing his behavior, Johnson does claim to have a self-reflection assuring he's evolved and knows that his old patterns need to stop.