Here's How '90 Day Fiance' Star Andrew Kenton Lost 100 Pounds
Andrew Kenton is far from done.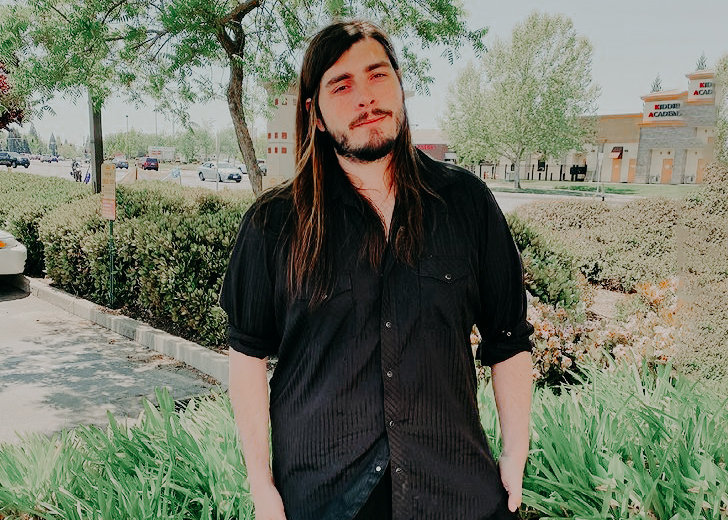 Fitness trainers designing entire programs to tackle specifically the quarantine weight gain is a pretty good indicator that many people packed up the pounds amid the coronavirus pandemic. In contrast, Andrew Kenton of 90 Day Fiance has actually dropped a hundred pounds!
The reality star was not shy about flaunting his weight loss on his socials as he recently took to Instagram stories to share how he managed to lose weight, followed by a post showing his visibly slimmer physique. 
Kenton Was in a Good Mood
Kenton was in a particularly good mood on May 5, 2021, as he flexed his baggy shirt to his fans on Instagram. It wasn't so much the shirt he bragged but rather the fact that it was baggy now. 
He revealed that he recently stepped on the scale to find out he shed a respectable hundred pounds, an effective mood booster apparently. On the bright and sunny day, he even volunteered to have a quick Q&A session with the fans. 

Kenton responding to a fan on his Instagram story (Source: Instagram)
After a reveal like that, fans were curious about a lot of things. The first question was a simple one: Speedos or mankini? Kenton responded that they'd have to wait a couple of months for that reveal as the answer might surprise them. 
Inevitably a fan did pop the question, "How did you drop the weight!?" The reality star made the answer sound easy. In his words, he cut out the carbs and sugar and hit the gym a couple of times a week. He lived a more active lifestyle overall.
And just like that, he lost a hundred pounds. But Kenton is far from done. He said he does not have an ideal body yet and that has a long way to go. 
He Is Celebrating the Milestone
Followed by that quick answer in the Q&A, Kenton put up a mirror selfie on Instagram for everyone to see for themselves. The shirtless selfie was more a celebration as he went on to explain in the captions. 
A year ago I could have never taken a shirtless photo, many will say I still shouldn't, the jackals will have their fun, but I am going to celebrate every milestone.
He pointed out that since his change in lifestyle, he has had more energy, better health, and a far better quality of life. Although he is no Arnold Schwarzenegger, he is still proud of how far he has come.
The Californian day-care worker shot to fame after the eighth season of 90 Day Fiance, after which he ended up being quite a polarizing character. Long story short, his match with Amira Lollysa did not pan out well. 
The two decided to part ways, albeit not on good terms, with both parties pointing fingers at each other. While Kenton sabotaging the relationship made good fodder for the show, he claims that he was a victim of bad editing. Whatever the case might be, it has both their fans going back and forth on social media.