'Empire' Star Gabby Sidibe Posts Cute Throwback Picture With Fiancé Brandon Frankel — a Look into Their Relationship
Gabby Sidibe and Brandon Frankel, who have been together since 2019, got engaged in November 2020 after 18 months of being together.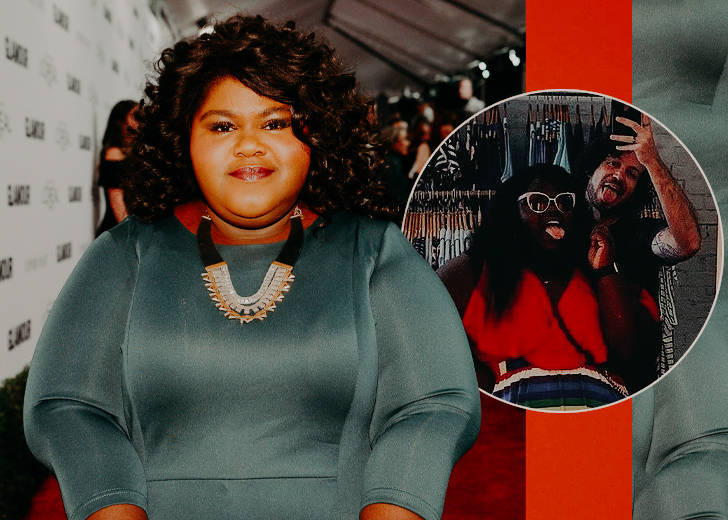 Gabby Sidibe and fiancé Brandon Frankel got together in 2019, have been in each other's arms through the quarantine, and have recently gotten engaged. 
On April 5, 2021, Sidibe posted an adorable throwback picture with her fiancé Frankel on her Instagram. The photo in question was actually taken in 2019 and was captioned, "Suns out, tongues out." 
She wrote about how she realized she would never be in a public space with her mouth open anytime soon. With the ongoing COVID-19 regulations, she also expressed how the thought of eating out in public is a weird idea now. 
It Started in 2019 On Frankel's Instagram
Back in 2015, after being in the limelight for her performance in blockbusters like Precious, Tower Heist, American Horror Story, and Empire, she revealed on record that she is the only consistent person in her life. 
Since then, however, she has been the topic of discussion among various tabloids concerning another consistent person in her life. 
That being said, the details on how and when Sidibe and Frankel started seeing each other are unclear. But the first time we saw them together in a romantic sense was on Frankel's Instagram in May. About a month later, he posted a more intimate picture of the two with the caption, "One of my favorite humans in the world…"
In June 2019, Frankel clarified he was Sidibe's official boyfriend. He did so on his Instagram again with the captions "How can you not love this face? MY SUNSHINE gf." 
The AHS actor, however, waited until New Year's Eve to speak about her relationship officially. Again, it was a picture of the pair with matching sweatshirts on Brandon's Instagram, but she commented on it, saying that he was her favorite love song, the cherry on top of the decade and the foundation for the next.
She also said that she couldn't wait to match outfits and steal his t-shirts, hitting towards making the relationship last for the long haul. 
They Got Engaged in 2020
About 18 months after dating, Frankel put a ring on it in November 2020. Both were excited to announce it. On Sidibe's side, she told her audience that her BFF had just proposed to her and that she gets to hold him forever. 
She gushed about how her fiancé was the funniest man she had ever met and that he was the sweetest human to exist. The Antebellum actor also stated that some people in their circle had already caught wind of their intentions, laughingly concluding that their thoughts about each other were just that clear for the others to see.
The Quarantine Together Has Been Quality Time Spent Together
COVID-19 regulations have not been kind to anyone and have been times of tough trial. Many relationships have broken, many have been mended, and for Sidibe and Frankel, it has obviously worked out well. The engagement aside, they don't seem to mind being compelled to stick together one bit.
Frankel posted a throw-back of the love birds attending an NBA game, in which he wrote, "Hoping you have yourself an amazing quarantine mate like I do. This time has been weird, yet nice when you get to hide away with someone you love." 
Later, in an interview with People, Sidibe also expressed about having to live together. In the conversation, she said that Frankel was lucky to have her as he ate everything she makes for him.
The two are immensely in love with each other, also evident from how they support each other's work. Hyping his to-be-wife is nothing new, but Sidibe has not been as expressive about Frankel's work. 
On one occasion, however, his work in branding and marketing led him to an achievement she was immensely proud of. It was the platinum sales for more than a million copies of Lil Kim's La Bella Mafia, which the actor posted about proudly.