Bo Burnham Dedicates His Netflix Special 'Inside' to Girlfriend Lorene Scafaria
Bo Burnham and his girlfriend Lorene Scafaria are couple goals.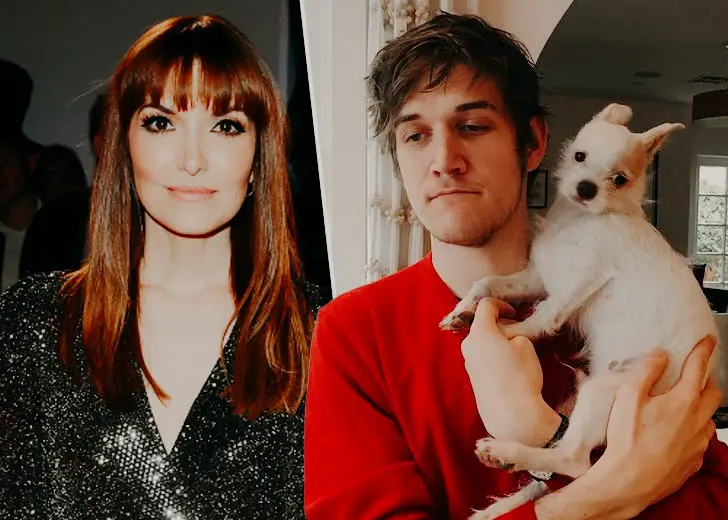 Bo Burnham melted hearts dedicating one of his most applauded projects Bo Burnham: Inside to his long-term girlfriend Lorene Scafaria. Since the new Netflix special premiered on May 30, 2021, it has been referred to as Burnham's masterpiece and received rave reviews, and rightfully so.
He made the piece alone — from writing to filming and editing in 2020 — while isolating himself from the pandemic-stricken world.
The comedy special captures the turbulence of an existential crisis in the wake of digital isolation. And it still makes people laugh with its bleak jokes while befriending them with the irony of a fracturing psyche. 
Burnham Dedicates His Masterpiece to Scafaria
In the sweetest manner which was public yet subtle, the Hamilton native expressed his affection for partner Scafaria. He wrote, "for lor, for everything" at the near end of the credit section of Bo Burnham: Inside. 
The love the duo holds for one another is indeed a two-way street, and they know how to keep it as professional as possible. Totally understandable for the showbiz compatriots of their stature. 
Scafaria shared a promo picture of the comedy special on May 30, 2021, and highlighted Burnham's dedication towards his work, writing "a year in the making."
Promoting each other's work is how the lovebirds support one another, and they have been doing so for the past eight years. Burnham and Scafaria started dating in 2013. 
Back in 2018, when Burnham won the Independent Spirit Award for Best First Screenplay for his movie Eighth Grade, he credited his success, undoubtedly, to Scafaria, who he had brought to the event as his date. 
The comic stated he was inspired by her work and thanked her. An Independent Spirit Award-winning director, Scafaria is known for Hustlers, Nick & Norah's Infinite Playlist, and The Meddler. 
Burnham praised Scafaria's directing skills in Hustlers through an Instagram post on September 13, 2019. Revealing how she was discouraged from taking on the job, he shared the movie was exceptional.
Many told her no, that though she wrote the script, and had directed two beautiful films prior to this, that she was not the right fit to direct it. Those people now sell cream cheese for a living or something, I assume.  
He also quipped that he loved the movie and the person who made it. 
Trials and Tribulations
Burnham's relationship with Scafaria can give anyone a dating fever, not only because of the respect they have for each other's profession but for the odds they have weathered without letting them affect their relationship.
To put it simply, the couple shares an age gap of 12 years, with Scafaria being the older one at 43. Burnham is 30 years old. They also share a pretty huge height difference. The comedian is six foot four, while the Holmdel native is only five foot two.
The duo timely face criticisms because of their gap in age and height. But they don't let the trolls get to them. They enjoy their time together and live their relation to the fullest.