King of Comics Alan Moore Makes an Epic Return with Five-Volume Fantasy Series
Illustrious writer and comic legend Alan Moore has signed an agreement with Bloomsbury for a five-volume series of epic novels titled 'Long London.'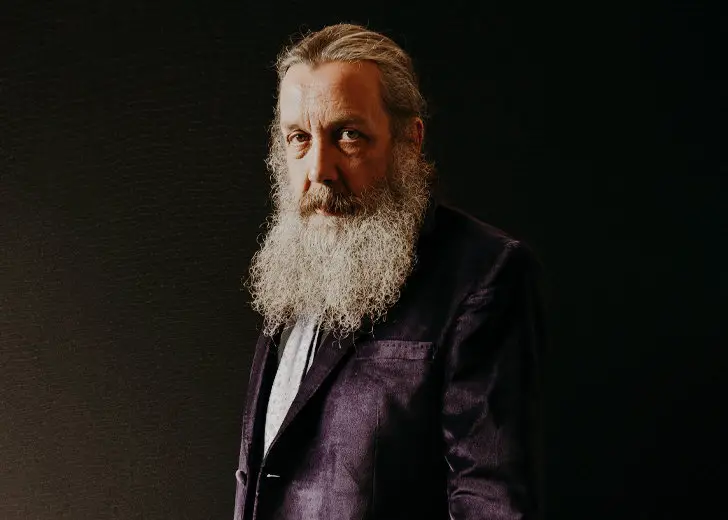 Alan Moore, the creator of V For Vendetta and Watchmen, has signed a publishing agreement with Bloomsbury.
The agreement includes a collection of short stories titled Illuminations coming in 2022 followed by a five-volume series of epic novels Long London which will be published in 2024.
Moore is best known for creating comics, but he retired in 2018. He has, however, continued creating other works aside from comics. One of his most recent works is the 2020 feature film The Show, a work set in his hometown of Northampton.
Long London
Long London will be a fantasy novel series that will revolve around "a sometimes-accessible shadow city that is beyond time." This fictionalized world of London will feature supernatural elements such as magic and explore Moore's fantastical world through a plethora of characters including writers, criminals, artists, and magicians.
Moore said he was "bursting with fiction, bursting with prose," when talking about the book deal. He expressed his happiness at his work finding a home at Bloomsbury, an illustrious publisher that is also home to other iconic works such as Harry Potter.
Why Did Moore Retire From Making Comics?
Moore has grown into an influential creator through his works over the years. While known for being a visionary and brilliant storyteller, he only published his first novel, Jerusalem, in 2016. He has since delved into moviemaking, with his feature film, The Show, making its debut at festivals in 2020.
The V For Vendetta creator has had a successful career spanning multiple decades. And throughout all these years, he is best known for making comics, particularly dark ones based on dystopian worlds. In fact, it was Moore's take on superhero comics that initially attracted adult audiences to comics. 
Some of his most known works are Batman: The Killing Joke, Swamp Thing, Watchmen, From Hell, V For Vendetta, Lost Girls, and The League Of Extraordinary Gentlemen.
Moore retired in 2018 after finishing The League Of Extraordinary Gentlemen. He had previously promised that the final issue of the comic would be his last contribution to comics. At the time of his retirement, he had been doing comics for 40-odd years.
In an interview with Deadline, the writer shared about why he quit making comics. He explained comics were now synonymous with superhero movies and in his opinion, superhero movies have blighted cinema.
He also viewed superhero movies as a means of escapism, saying it was infantilizing the population. He has also been honest about his dislike for superhero movies as he views them as works made from characters that were stolen from their original creators.
Moore gave another reason why he wanted nothing to do with comics; graphic novels were priced for the middle-class people. And he is against the idea, as the medium was originally made to cater to people who had little money.