Bo Burnham and His Girlfriend Lorene Scafaria Have Huge Age Difference
Burnham is in a relationship with fellow film director and screenwriter, Lorene Scafaria, who is over a decade older than him. The couple has been in a relationship since 2013.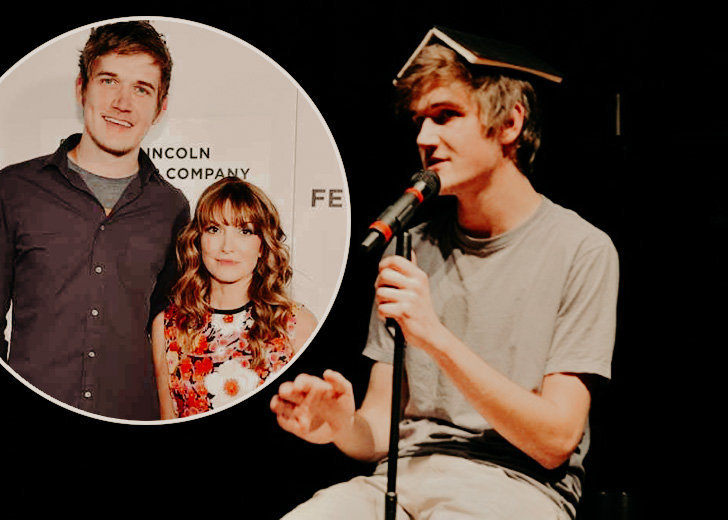 For American comedian Bo Burnham, age is just a number. That is why the famous comedian has no problem dating someone with a significant age difference.
He has been dating fellow showbiz compatriot Lorene Scafaria. A screenwriter and director, Scafaria is more than a decade older than the multi-talented stand-up.
They Have 12 Years of Age Gap 
Burnham and his girlfriend Scafaria have been dating since 2013. Their relationship has been openly known to the public from the very start, mostly because of their age difference.
The comedian was born on August 21, 1990, in Hamilton, Massachusetts, whereas the screenwriter was born on May 1, 1978, in Holmdel Township, New Jersey. Know that, when Burnham had just begun uploading YouTube videos in 2006, Scafaria was already directing Hollywood movies.
The couple's age difference can also be noticed easily when they appear in public occasionally. And a few of their fans bring up the duo's age gap and their height difference to the fore.
For instance, in September 2019, a Twitterati named Logan posted a picture of Burnham and Scafaria together while highlighting their 12-year age difference.
Scafaria also made it a point to stress the boyfriend's towering height compared to her short stature. She stands at the height of 5 feet 2 inches, the famous YouTuber-turned-filmmaker is 6 feet 4 inches.
Regardless of what anybody says, the talented pair, from what little access we have about their personal relationship, appear to be happy together. Clearly, Burnham doesn't mind what the world has to say about his and his girlfriend's age gap.
No Gaps in Career Choices: Burnham's Girlfriend Is a Director
While there are discernible contrasts over their age and height, the couple's differences seem to end right there. Both share a common passion for storytelling and filmmaking.
Burnham wooed critics and mainstream cinema-goers by directing and writing the 2018 film Eight Grade. He also shined as an actor in Promising Young Woman, Parks, and Recreation.
On the other hand, his partner-in-crime Scafaria is equally involved in filmmaking. In fact, she is a well-known American film director recognized for the hit movie Hustlers, with Jennifer Lopez as the lead.
Scafaria's other most notable works are Nick & Norah's Infinite Playlist, The Meddler, and the TV series Ben and Kate and New Girl.
The Hustlers maker's hard work and dedication have landed her many award nominations like the EDA Awards, Independent Spirit Award for Best Director, and more.
With similar career choices, Burnham and his girlfriend are currently at the top of their game.
They are churning out successful Hollywood projects while enjoying each other's company, regardless of their dating history, age, or height difference.
Their Previous Relationships
Burnham and his long-time partner Scafaria were in relationships with other partners, before dating each other.
Speaking of Burnham, he had a secret girlfriend around 2009. He mentioned her on his Twitter on March 14, 2009, writing, "my girlfriend's home! I feel straight again!"
Likewise, Scafaria had dated actor Ashton Kutcher around 2012. She was also romantically linked with the StartUp star Adam Brody in 2010.