How Many Children Does Benny Hinn Have? Inside the Televangelist's Family
Benny Hinn is an evangelist, teacher, author, and a family man.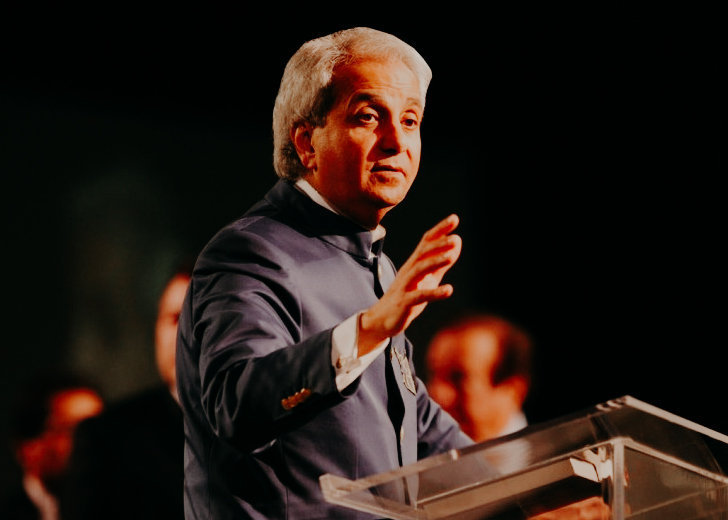 People around the globe have known Benny Hinn as an evangelist, teacher, and messenger of prosperity gospel theology since the 1980s, teaching that God rewards active faith with health and wealth.
Over the years, he has authored various best-selling books, including Good Morning, Holy Spirit, Prayer That Gets Results, Blood in the Sand, and Lamb of God. 
The pastor uses TV broadcasts, the Internet, print, and other forms of media to spread the message of God's love and build a legacy of the highest standards. Hinn's TV program, This Is Your Day, is among the world's most-watched Christian programs, seen daily in 200 countries with viewership crossing the one billion mark. 
To date, he organizes healing services known as Miracle Crusades in major cities across the globe. His work made him busy and took him around the world, causing him to neglect his family, and in 2010, his estranged wife, Suzana Hinn, filed for divorce.
In 2012, the duo reconciled and eventually remarried in 2013 in front of a thousand friends and family, including their four children, three daughters - Jessica, Natasha, Eleasha Hinn, and Joshua Hinn.
The Hinn Children
Jessica Hinn, the oldest of the four kids, was born in 1983. In 2004, Jessica Hinn got married to Michael Koulianos. Hinn and Koulianos share three kids.
Koulianos is also the founder of Jesus Image, the evangelistic ministry of the Koulianos family and a worldwide movement focused on bringing the saving.
The couple travels the world ministering the Good News of Jesus Christ to the lost, praying for the sick, and teaching the Word of God. Jessica followed in her father's footsteps, devoted her life to God, and frequently appears on television with her husband to talk about their journey. 
Hinn's second daughter Natasha, too, travels and conducts conferences and summits to spread their message of religion and faith. She has two children. The youngest of the Hinn children, Eleasha, is also married and recently gave birth to a baby boy.
Eleasha and her husband David Steele work for the Radiant Church. The only son in the family seems to have taken a different path in life from his father. He is a fitness trainer/instructor in Orlando, Florida, and shares his fitness activities through his social media platform. 
He also seems to the outdoors and martial arts. Unlike his sisters, he is not married yet and appears to be single, according to his Instagram. A few years back, he was allegedly accused of beating up a deaf and dumb man during one of his father's crusades in Brazil. 
A Close-Knit Family
Pastor Hinn is constantly preaching about loving your family and how praying is one of the best ways to show love. He seems to practice what he preaches. His family appears to be close-knit from social media posts. 
The pastor passed down his teachings to his children, who seem to have strong faith and religious beliefs as well, according to their Instagram posts. The Hinn children constantly upload family photos and express their love for one another in the captions. 
The family celebrates every holiday and special occasion together, proving that they have a strong bond as a family.