Actor Benicio Del Toro Is a Father but Does He Have a Wife? Here Is What We Know
Although he has not committed to marriage, he has to parenthood.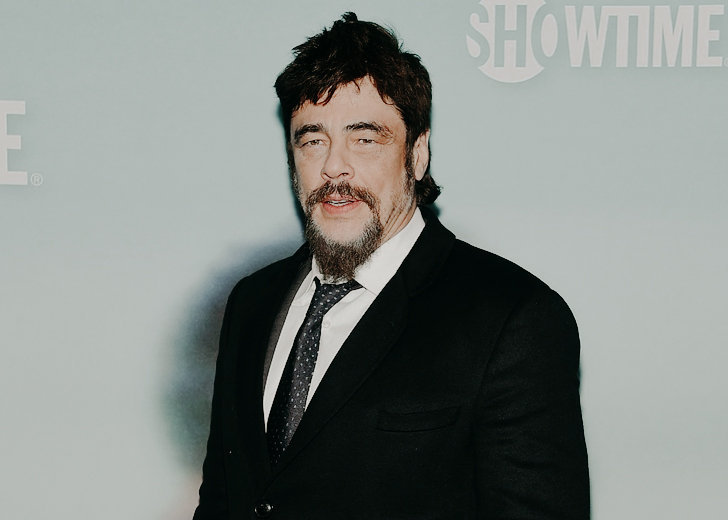 Benicio Del Toro is a critically acclaimed actor and producer. He has been part of the entertainment industry for almost 35 years, starting his acting career in 1987 with the TV shows Shell Game and Private Eye. 
He is best known for portraying Javier Rodriguez in the 2000 drama movie Traffic. His role as the conflicted yet righteous police officer won him numerous accolades, including the 2001 Oscars for the Best Actor in a Supporting Role. 
His other award-winning performances are Jack Jordan in 21 Grams, Dr. Gonzo in Fear and Loathing in Las Vegas, and the revolutionary leader Che Guevara in the biopic Che. 
About his personal life, Del Toro has been linked with many women but has never settled down. However, The Puerto Rican actor shares a child with socialite Kimberly Stewart.
Benicio Del Toro and Kimberly Stewart's daughter
Del Toro and Stewart had reportedly been in an on and off again relationship for many years. Del Toro and Stewart welcomed a baby girl named Delilah on August 21, 2011. 
But the pair had already split when Delilah was born and have since dated other people.
Despite Del Toro and Stewart never officially being husband and wife, Del Toro was present in the delivery room during Stewart's labor and delivery.
Along with him, Stewart's whole family, including her legendary father, Rod Stewart, were present at the hospital.
Del Toro had promised Stewart that he'd be present in their daughter's life and has kept his word throughout the years.
The Puerto Rican actor has maintained a very close relationship with his one and only child. 
In a 2018 interview with US Weekly, Del Toro revealed he had learned many things about being a father. 
He could stay calm and composed, even when Delilah would throw temper tantrums. Furthermore, he shared he had also learned to compromise because of his daughter.
At such a young age, Delilah already has a knack for fashion. She has her own opinion regarding fashion choices and judges her mother when Stewart is wearing something that does not go well. 
Apart from his daughter, Del Toro has also managed to maintain a close bond with Delilah's grammy-winning grandfather.
Benicio Del Toro's Other Relationships
Del Toro has always been very private about his personal life but has been linked to many actresses.
The actor was engaged to his ex-girlfriend and Big Top Pee-wee co-star Valeria Golino. They were both young when they dated. At the time, for Golino, Del Toro was the most beautiful boy she had ever met. 
Along with Big Top Pee-wee, the pair were seen together in two other movies - The Indian Runner and Submission. 
In 2008, rumors about Del Toro dating Catherine Keener started. The two were spotted acting cozy on a dinner date in L.A.
Been saying this since bis cameo in Star Wars but No Sudden Move confirms that Benicio del Toro would make an incredible live action Lupin III. pic.twitter.com/uGd5GWOchJ — Sebastian Girner (@SGirner) July 4, 2021
His other high-profile relationships were with Sara Foster, Chiara Mastroianni, and Lindsay Lohan. He had also been linked to Scarlett Johansson and Sophie Dahl.
Despite being in many relationships, he has never committed to wedlock.