Has 'Love Island's Anna Vakili Married Her Boyfriend Yet?
Anna Vakili is presently dating her mysterious boyfriend.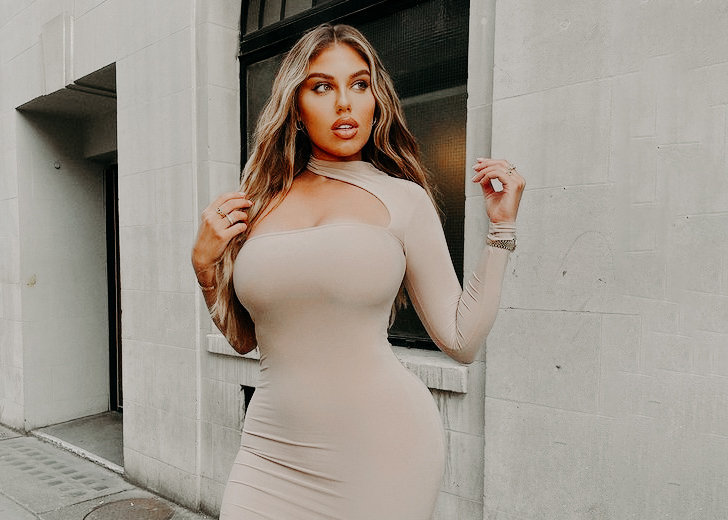 Anna Vakili is a reality television personality and social media influencer renowned for her appearance on the fifth season of the British reality show Love Island in 2019.
Her eye-catching pictures, and more importantly, her alluring persona, has helped her gain over 1.2 million followers on Instagram.
With the rise in popularity, her fans have constantly looked to explore details about her personal life, especially her marital status.
Says She Is Not Ready to Get Married
Vakili has been in a relationship with her mysterious boyfriend for nearly two years now.
Speaking to Dailymail in September 2020, the British star confirmed being in a relationship and shared her thoughts on marriage and children.
She said that she and her beau were going strong in their relationship.
But since her partner was a private person, who doesn't have Instagram, she preferred to keep his identity under wraps.
The 30-year-old beauty further touched on not being ready to get married or start a family just yet.
"I think I feel pressured to get married and have kids because of my age. I do want to marry him in the future," Vakili added.
She was also quick to address society's stereotypical nature to push women of her age to get married and have children.
I don't care as I'm not going to give in to the pressure, I'm not ready to get married or have kids, I'm having too much fun. [Explicit word] society's stereotypical standards!
Her Boyfriend Does Not Prefer Instagram Lifestyle
During the same interview, Vakili's boyfriend was also present, who stated that he considered his relationship with his girlfriend "very serious" and wanted to preserve his love only for her.
He also jokingly said if he goes public, he would have hundreds of girls messaging him, as he was handsome in his own words.
"I believe the Instagram lifestyle is for fashion mostly, it's not for me," he added.
Vakili's Past Relationships
Before her current relationship, Vakili dated her Love Island co-star Jordan Hames in July 2019.
But their relationship didn't go more than two days because Hames supposedly cheated on her after growing feelings for India Reynolds.
"I do think that because I was bouncing off India in the last couple of days, it made me realise there could be something that me and Anna were lacking," Hames said on the reality show.
On the other hand, the Instagram model stated she was hurt and disappointed in him. She also clarified that she didn't have anger toward him but felt sorry for him.
Vakili, who works as a pharmacist, was also romantically linked with Sherif Lanre after meeting him for the first time since leaving the Love Island villa in July 2019.
They had an on-and-off relationship before they finally called it off later that year.