Keith Powers Struggled with Public Opinion about His Relationship with Ryan Destiny
Keith Powers did not have it easy when he went public with his relationship.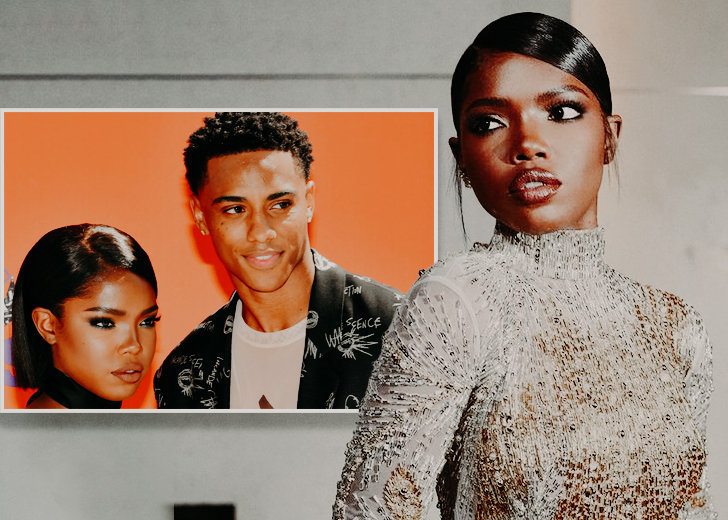 Ever since Keith Powers and his girlfriend Ryan Destiny went public, fans could not stop gushing over the young lovebirds. 
The couple keeps a low profile when it comes to their personal life, but now and then, they will offer fans a peek into their lives through their social media or through interviews with media outlets like The Jed Foundation.
In the interview with the outlet, Powers talked about his experience of going public with his relationship. 
According to the actor, it was a difficult period because people would have opinions and comments about his relationship, which caused him to be depressed. 
I was going through a deep depression because I was in a relationship publicly, and people's opinions on it would hurt me. I remember when I went on Instagram, looking at notifications would cause anxiety. 
The experience opened his eyes, and since then, the couple navigated their relationship differently. 
How Keith Powers and Girlfriend Ryan Destiny Met
The couple met at a Teen Vogue party back in 2015. Powers saw his future girlfriend and was instantly enamored. The pair initially kept it platonic, but in true millennial fashion, they hit it off on Instagram, and well, the rest is history.
The two have earned their own celebrity couple name, Kyan, and have millions of fans watching their love story unfold.
How Keith Powers Met GirlfirnenRyan Destiny Met
In 2019, the actors opened up about their love life and how they dealt with public scrutiny in an interview with We the Urban.
According to Keith, it was difficult being in a public relationship, and the more one keeps private, the happier one will be. 
He opined that keeping a relationship away from the prying eyes of the media allows one to control their own narrative. 
Control your own narrative, don't give people too much because they make up stuff from the outside looking in. It's also essential to communicate and let each other know how you feel. 
While Powers and his girlfriend look every bit the epitome of "couple goals," he iterated that relationships were never perfect and said that he puts effort to make it work. After all, anything worth having is not easy. 
Are Keith Powers and Ryan Destiny Still Together in 2021?
Powers and Destiny have not shared photos together on social media since December 2020, but the couple is seemingly going strong.
The pair likes to keep things private it seems. 
More Than Just a Lover
Powers works equally hard as an actor too. You might recognize the actor as Tyree Crayton, Dr. Dre's younger brother in the musical biopic Straight Outta Compton that chronicled the rise and fall of the hip hop group N.W.A. 
He also starred in the immensely successful BET mini-series, The New Edition Story. The three-part series is based on the 80s hip-hop/R&B boy band New Edition. It broke records for the network, with 29 million viewers during premiere week.
Outside of acting, Powers is also a model signed to the prestigious modeling agency Wilhelmina.
He has worked with top brands like GQ, Guess, Sketchers, Target, Sears, and even walked the runway at Calvin Klein at Milan Fashion Week.
We look forward to seeing what's next for him in his career.