Who is actor Alexander Calvert's wife?
While the 'Supernatural' actor has maintained a tight lid over his personal life, he once referred to his rumored beau Jenna Berman as "wifey" on an Instagram post, fueling speculations about their marriage.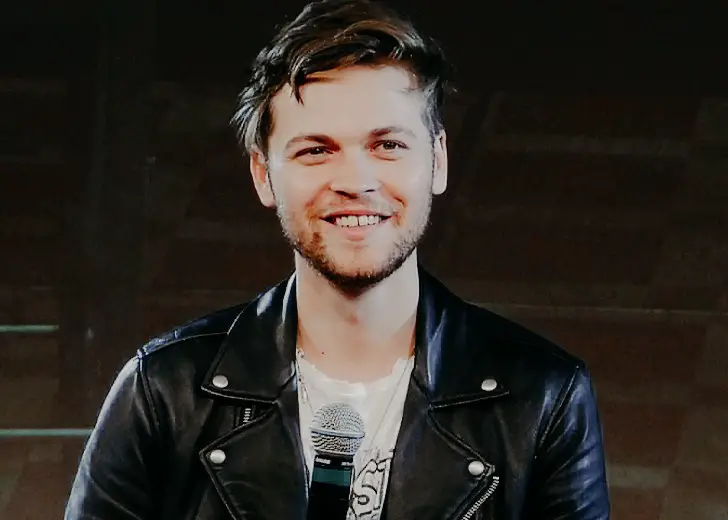 Canadian actor Alexander Calvert's love life remains cloaked in a shroud of secrecy. Speculations are rife concerning the 'Supernatural' actor's marriage to South African model and actress Jenna Berman. 
The actor even referred to Berman as "wifey" in a now-deleted Instagram post. Although the rumor mill states the couple was confirmed to be dating, the current status of their relationship is up in the air. 

The deleted Instagram post where Calvert called Berman "wifey." (Source: Live Rampup)
Alexander Calvert's Promising Career        
The Vancouver native first came to light with a compelling supporting turn in the fourth season of the CW series 'Arrow.' His performance as Lonnie Machin, who goes by the villainous moniker 'Anarky,' allowed Calvert the opportunity to flex his acting muscles and fans of the show celebrated his work.
Another successful supporting outing followed in 2017's 'Edge of Seventeen,' a rapturously received coming-of-age dramedy. He then found a home at WB's long-running 'Supernatural,' where he played Jack Kline, the son of Lucifer. 
The actor's uncanny physical resemblance to his 'Supernatural' co-star Misha Collins is the subject of light-hearted jest, both amongst fans and the two actors.
Alexander Calvert's Alleged Marriage
A photographer by hobby, the actor had shared several photos of his rumored beau Jenna Berman on his Instagram page. However, it appears that most, if not all, of those photos have since been deleted from his page. 
Further, the ostensible couple managed the Instagram profile of their pet cat Lord Tyrion, named after the character of Tyrion Lannister from the pop-culture behemoth 'Game of Thrones.'
The pair has purportedly been together since 2014. Some sources claim they married in 2018, although no confirmed record of said marriage exists. 
Who is Jenna Berman? 
Berman is an actress, fashion model, and photographer. Her career commenced at the tender age of 10 when she began performing in TV commercials in Cape Town. 
The South African native, who presently lives in Vancouver, has made appearances on prominent TV shows such as 'The Flash,' 'The 100,' and 'Chilling Adventures of Sabrina.'
She is an enthusiastic photographer and exhibits her work on her Instagram page and her website. In fact, she has even photographed Calvert as part of an interview feature for Boys by Girls magazine!

Calvert captured by "wifey" Berman for Boys by Girls magazine. (Source: Boys By Girls)
Are Calvert and Berman Still Together? 
That is naturally the million-dollar question. Since the couple hasn't come out and unequivocally declared their relationship status, much of the discourse surrounding their association is essentially hearsay and rumors. 
However, some telling signs indicate the couple may have headed down the split avenue. For starters, they have both unfollowed each other on Instagram and deleted photos of each other from their respective profiles. 
Of course, that isn't conclusive by any means, and it could be the couple's attempt at salvaging a semblance of their privacy. 
Whatever the status of their relationship may be, the two young actors have a bright future ahead of them, together or otherwise.