Aaron Sanchez and Ex-wife Ife Mora Separated Due to Chef's Career
Aaron Sanchez reportedly had a girlfriend in 2018!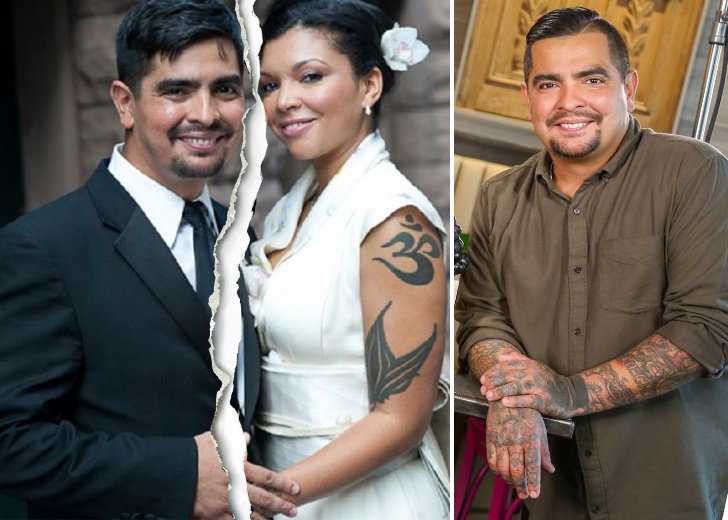 There are cases when a person faces turbulence in their personal life while focusing on their career. The same happened with award-winning Mexican-American chef Aarón Sánchez.
While pursuing his career and building a successful professional life, the chef faced a major drawback in his personal life and had to part ways with his singer ex-wife Ifé Mora.
Sánchez and Mora Were Married for Three Years
The 45-year old chef and his ex-wife first met each other at a mutual friends' dinner party. They later realized that they lived just four doors away in the same building.
A step towards friendship, and the two became fascinated by each other's talents. Soon, they began dating and eventually decided to tie the knots.
In 2009, Sánchez took wedding vows with Mora. He invited his other chef friends during their auspicious day and asked them to bring their hand-made delicious foods.
On February 1, 2011, the duo shifted from their old place and settled down in Greenpoint into a 1,300 square-foot four-story rental building. There, the ex-couple and Mora's daughter from her previous marriage, Sofia, lived.
Just a month later, the singer gave birth to an adorable son named Yuma. Following their son's birth, the duo began flaunting pictures with their toddler through their social media accounts.
But, their marriage did not last long, as the duo got divorced in 2012.
His Career Took a Toll on His Marriage
During an interview with ET Online on September 14, 2018, the chef explained that his career was one of the reasons for his split. He said that he didn't get to spend much time with his family, which ultimately cost him his marriage.
It's extremely difficult. My career has cost me my marriage, it's cost me spending time with my family. It's been a hard road, it's not easy.
Nevertheless, Sánchez seems happy with his life and the time he spends with his son, Yuma. He also often shares pictures of his son on his social media.
Sánchez's Dating Status Now
The Where I Come from: Life Lessons from a Latino Chef author is quite private about his personal life at present. He seems to be focused on his career and enjoying his provided time with his son.
That being said, he mentioned his girlfriend while describing a day of his life to Food & Wine magazine in March 2018. He stated, "I wake up with my girlfriend and her little Yorkie dog in my temporary house in Los Angeles."
Now it is unclear if he is still dating her or not.
On the other hand, his ex-wife Mora has made her new relationship Instagram official. She allegedly has been together with Dr. Terence Keel since early 2017.
Their love life is evident on the singer's Instagram.
Co-owner of Tattoo Parlor, Daredevil Tattoo
Apart from his undying love for culinary and his son, the other thing Sánchez relishes is tattoos. His love for tattoos can be seen all over his chest, arms, and back.
His fondness for tattoos can be proven by the fact that he is the proud co-owner of a New York-based tattoo parlor named Daredevil Tattoo.