Sherri Shepherd Reflects on 8 Months of Weight Loss Journey
Know all about Sherri Shepherd's battle with weight loss and diabetes.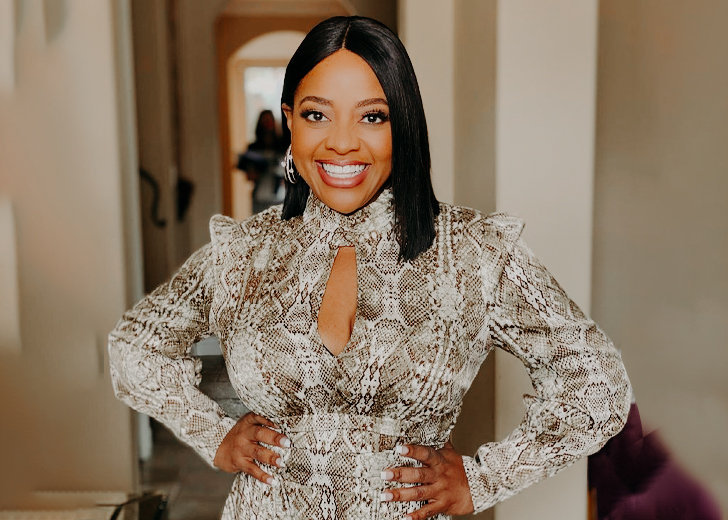 Sherri Shepherd is a woman of many talents. She is an actress, comedian, TV personality, and author. 
She is best known for co-hosting the Emmy-winning talk show, The View alongside stars such as Whoopi Goldberg and Barbara Walters. She was part of the ABC show for almost seven years and joined the permanent cast in 2007. 
As an actress, she has starred in several sitcoms such as Less than Perfect, Sherri, and Mr. Iglesias.
She made her writing debut in 2009 with her book Permission Slips: Every Woman's Guide to Giving Herself a Break. 
In the past 26 years, Shepherd has established herself as one of the most sought-after media personalities. Lately, she has plunged herself into the world of fitness and is trying to maintain a healthy lifestyle.
Sherri Shepherd's Weight Loss Journey
Shepherd recently took to her Instagram to reflect on her health journey. With beautiful pictures of her toned figure in a body con dress, the TV show host informed her fans it had been eight months since she started this fitness lifestyle. 
She revealed specific changes in her weight loss process, including meditation, getting consistent sleep, drinking water, and going on walks. 
In the caption, The TV host also stated that finding inner peace had been a massive factor for her to be able to shed that extra weight.
Similarly, letting go of toxic people and forgiving those who hurt her helped her move forward and find her worth.    
For Shepherd, her son, Jeffery, has been the most important reason for wanting to get better. She just started going to boxing classes to stay fit.
However, the experience had not been as smooth as she expected. The intensity of the workout session almost made the actress cry and give up. 
But Shepherd didn't quit and completed the class for her child. She considers her teenage son the reason behind the "Why?" for every sacrifice she makes for good health. 
Previously, Shepherd took to IGTV to announce that she lost 20lbs as she danced to 'Uptown Funk' by Bruno Mars and Mark Ronson. 
On the video uploaded on April 18, 2021, she wore a fitting blue top and baggy jeans as she danced proudly and energetically.
The IGTV video was in a partnership with HealthyWage, an organization that helps people lose weight. Shepherd said that her initial goal was to lose 15lbs, but with the help of HealthyWage, she lost 5lbs more. 
Once again, she credited Jeffrey for helping her focus on herself. The comedian reflected on how her son needs her. So for his sake, she needed to be healthy — both physically and mentally. 
Shepherd also said that she had changed her diet; eradicating added sugars and carbs.
Along with sugar and carbs, the comedian has also avoided dairy, pork, beef, and alcohol. She is also doing intermittent fasting, where she does not eat after 7 or 8 PM. 
Sherri Shepherd's Battle with Diabetes 
While diabetes is a harmful disease, Shepherd credits it for saving her life. She was diagnosed with type 2 diabetes in 2007 and was on medication for it. 
Diabetes was already aiding her weight loss since she lost a whopping 50lbs when she was first diagnosed. However, significant results started being apparent in 2018.
The TV host is not the only one who had diabetes in her family. She lost her mother and her aunt to the disease. Again, it was her son who encouraged her to make changes in her life. 
When my son Jeffrey asked "Mommy, if you die who's going to be my bodyguard?" I knew I had to make lifestyle changes or I would die.
After her son's comment, Shepherd started a sugar-free keto diet in March 2018, which drastically decreased her diabetes. As a result, she went from having type 2 diabetes to an average sugar level with a 5.4% A1C test. 
Now, the TV host is living a healthy lifestyle, winning her battle with weight loss and diabetes.