'Cartel Crew' Season 3 Is All about Prioritizing the Family
Know what the cast of 'Cartel Crew' season 3 are up to.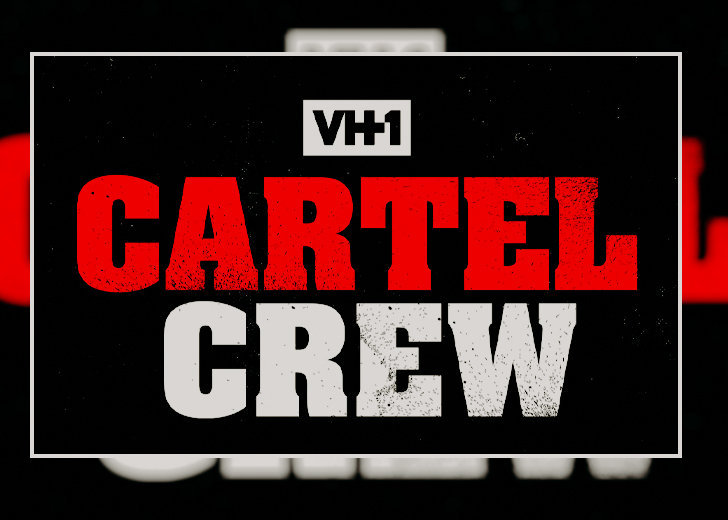 VH1 reality TV show Cartel Crew revolves around people who were once related to the cartels in Miami. The cast includes the children of organized crime figures and follows their journey of trying to make a life outside the world of drugs. 
The show premiered in January 2019, and to date, two seasons have been released. Season 2 ran from October to December 2019. After almost two years of hiatus, season 3 aired on VH1 on June 7, 2021. 
On May 11, VH1 announced that Cartel Crew was back for season 3 on their Facebook page. On the caption for their teaser, they wrote "La Familia over EVERYTHING," indicating the premise for the entire season.
The official page for Cartel Crew on Instagram also shared a picture of the cast with the same caption. 

Cartel Crew. (Source: Instagram)
Here is a rundown of what the cast is up to for the upcoming season of Cartel Crew. 
Season 3 — Family Over Everything 
As evident by the trailer, the entire premise of season 3 is family. This season features Michael Blanco, Kat 'Tatu Baby' Flores, Marie Ramirez De Arellano, Nicole and Michael Zavala, Stephanie Acevedo, Salomé Jackson, Dayana Castellanos, Eddie Soto, Ivette Saucedo and Mike 'Majix' Yuen as cast members. 
Blanco, the youngest son of the 'Cocaine Godmother' Griselda Blanco, is focusing on wedding plans with his partner, De Arellano.
Ever since her father left her behind, De Arellano has no one to call her own except Blanco. However, there is a rift between the pair since he asked his partner for a prenup.

Michael Blanco and Marie Ramirez De Arellano. (Source: Instagram)
For Jackson, this season will follow her mourning the loss of her sister, Gigi. Gigi was shot and killed in Miami last year.  
After serving four years in federal prison for drug charges, Soto is back in Flores's life. Six years ago, Flores was head over heels for Soto, but he broke her heart by cheating on her. She was pregnant with their son Deniro and was left all alone. Now that Soto is back for good, Flores is giving him another chance at co-parenting.
Flores's best friend, Acevedo, did not have a great childhood. Her drug trafficking father constantly cheated on her mother, and now, Acevedo doesn't want history to repeat itself with her best friend. While she is merely looking about for Flores, things aren't going well between the two. 

Stephanie Acevedo, Ivette Saucedo, Marie Ramirez De Arellano and Kat 'Tatu Baby' Flores. (Source: Instagram)
In this season, the twins Nicole and Michael Zavala are struggling to balance their lives, family, and relationships. Nicole is going through depression because of her miscarriage and the death of her grandfather. Michael has been there for her and even opened his house to her, keeping his own life aside. All the while, Michael is trying to balance his relationship with his boyfriend and his twin sister's mental health. 
Castellanos is trying to mend her relationship with her children. The two people she's been in a relationship with, the father of her children and her girlfriend Isis, are in prison for drug charges. Castellanos' children blame their mother for all the havoc in their life. 
Like Castellanos, Yuen is trying to rebuild his relationship with his child. He spent four years in a facility. Now that he is back, he wants to focus on his child and career. 
Produced by Big Fish Entertainment, Cartel Crew airs new episodes every Monday at 9/8c on VH1.