Info on 'Cartel Crew' Star Michael Corleone Blanco's Wife, Net Worth, Age, Parents & Height
Michael Corleone Blanco is the only surviving Blanco and appears to be doing well.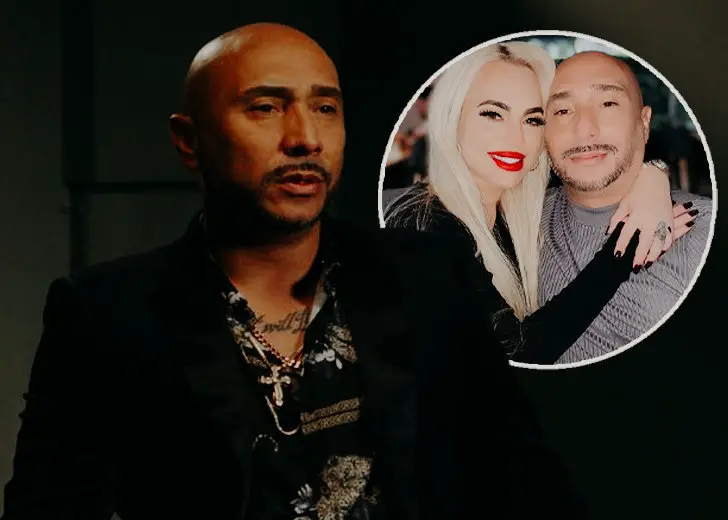 After a year-and-a-half hiatus, the cast of VH1's docu-series, Cartel Crew, got back in 2021 for its third season. 
According to a 2022 Instagram post by one of the show's cast, Tatu Baby, the show was canceled and wouldn't return for the fourth season.  
However, Tonight's TV notes that the show hasn't been canceled yet. 
Set in Miami, the show followed the lives of sons and daughters of cartel families as they navigate life after the cartel. But it is easier said than done, and they often find themselves at crossroads. The journey is filled with aimless meandering and ghosts from their pasts. 
The descendants of cartel king and queen pins find it tricky to carve out their new futures, but it doesn't stop them from working hard to expand their businesses and careers legitimately.
One such member is Michael Corleone Blanco, the unofficial leader of the crew.

Source: Cartel Crew's Instagram
The youngest son of the notorious Mexican female drug lord Griselda Blanco, who ran a cocaine trade business for the Medellin Cartel, left his family legacy following his mother's assassination. But there's considerably far more to Blanco than his past.
In 1985, Michael's mother got a 25-year sentence after which had to live the life of a drug business heir as a teenager under the supervision of guardians appointed by his mother, according to Mirror in 2020. 
A couple of years later, Michael took charge of the family drug business at the age of 12 since his brothers and mother were in jail. 
"I lived a life of a teenage cap. I wasn't allowed to be a kid, I had to risk my life for every single day I left the house for being a Blanco," he shared. 
Read the full article to know about the frequently asked questions about the son of  the 'Cocaine Godmother.' 
We have covered queries related to his wife, net worth, age, parents, and height.
How Old is Michael Corleone Blanco?
Born on 5 August 1978 (age 44 years) in Medellín, Colombia, Michael was named by her mother after the main character, Michael Corleone, from the movie, The Godfather.   
Michael, who stands at the height of 4 feet and 11 inches, had an unusual childhood having to grow up in a household of a drug mafia mother.
Still, his mother, Griselda, brought normalcy to their lives. She was very involved in his life and would take rent out the entire theatres to watch movies and took him to amusement parks, and gave him a family life just like any other kid. 
Despite the challenges his mother faced as a drug lord, she juggled her role as a mother really well. Blanco has fond memories of the massive parties that his mother threw in their mansion and his favorite Colombian soup she made. 
By the time he was 12, he was in charge of the cartel while his mother and older brothers were serving time for their crimes. He carried on the business for 33 years, occasionally serving time himself, before his mother was assassinated in 2012.
I was a child doing big boy things…bribing corrections officers, telling my mom's henchmen what to do. When my mother was assassinated, I realized I had to change my life.
Who is Michael Corleone Blanco's Father?
Michael's father Dario Sepulveda was a drug trafficker and his mother Griselda Blanco's third husband. 
Michael was born as the fourth son of the cocaine queen.
As a kid, he came out of seven assassination attempts, including one that took his father's life. 
Michael Blanco's Wife Queries: Did Blanco and Mari get Married?
With that kind of family history, people would choose to live a private life and as a kid, Blanco was taught to do so.
But when the opportunity to be in a reality docu-series was presented, Blanco felt like it was the right time to share his story. 
He hoped that with the show, people would get to see a side of him that was different from what he was painted to be. 
His then-fiance, Marie Ramirez De Arellano, echoed the same sentiments.
Arellano was born into the cartel life and shares a connection to a life of crime with Blanco.

Source: Michael Corleone Blanco's Instagram
Her father kept his business private, and after she started a relationship with Blanco, she lost touch with her family. 

Source: Marie Ramirez De Arellano's Instagram
After leaving the drug scene, the couple went on to start their respective independent businesses. Blanco launched his own lifestyle called Pure Blanco, which focuses on "fashion, film, music, cannabis, and licensing of the Pure Blanco brand," as stated on the official website. 
Meanwhile, Arellano has her own beauty brand called Mia Monroe and assists Blanco with all his business endeavors.
Michael and Marie got married on 20 July 2021 after more than five years of their first meeting in 2015. 
The beautiful wedding was showcased in one of the episodes of Cartel Crew on VH1.
Together, the pair have a daughter, Faith Michelle Sepulveda, who was born on 18 November 2021.
What is Michael Corleone Blanco's Net Worth?
According to Cleebritynetworth, Michael's mother Griselda had an estimated peak net worth of $2 billion in her lifetime.
As of now, Griselda's son Michael Corleone Blanco has an estimated net worth of $10 million.