Phylicia Rashad Backtracks on Her Celebratory Tweet Made after Bill Cosby's Release
Phylicia Rashad is facing public scrutiny following celebratory remarks on Cosby's release.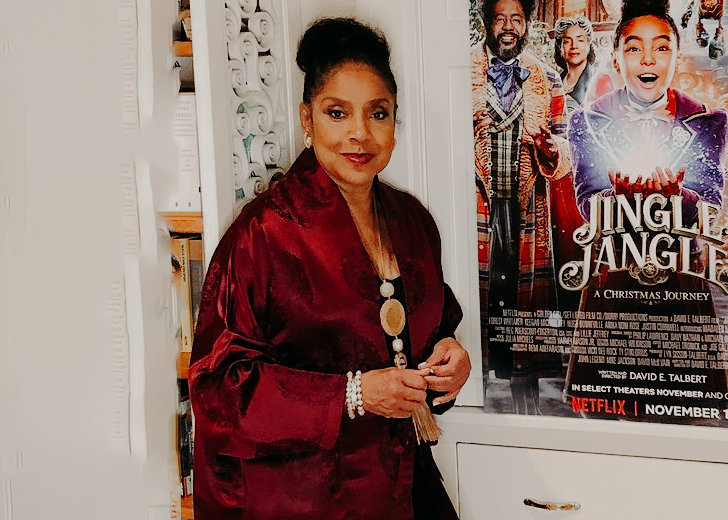 Dean of Howard University's College of Fine Arts, Phylicia Rashad is facing heavy social-media backlash after coming out in support of Bill Cosby following the Pennsylvania Supreme Court's decision to overturn Cosby's sexual assault conviction.
Rashad showed unabashed support for Cosby's release on a Twitter post but deleted it minutes later, completely backtracking on her stance. 

(Source: Phylicia Rashad's Twitter)
Fans were left enraged by her tweets and called for her to resign from her position at Howard University.
Actress Jane Hubert, who played the original Aunt Viv on The Fresh Prince of Bel-Air, condemned Rashad's willful ignorance.
Phylicia what are you thinking!!! I don't know you but to say this was terribly wrong. EVERYONE knew what he was doing back then. How could you NOT! Get your umbrella sista here comes the shit shower. I am outraged that he has been released. Yes he is an old ass guilty man! pic.twitter.com/9mHtuEYLgk — Janet Hubert (@OGJanetHubert) June 30, 2021
Rashad's tweets have severely damaged her reputation, so much so that Howard University was forced into making a statement. It read, "Survivors of sexual assault will always be our first priority."
While Dean Rashad did acknowledge that victims "must be heard and believed, her initial tweet lacked sensitivity towards survivors of sexual assault."
Background on Cosby and Rashad 
Cosby and Rashad have been friends since the 1980s when Rashad featured in The Cosby Show, playing the role of Claire Huxtable, Cosby's wife.
This role earned her two Emmy nominations and is perhaps the highlight of her acting legacy, though she is also an accomplished theater actor.
Rashad played the role of Cosby's TV wife for eight years and has supported him publicly throughout his trial. In 2015, talking to Entertainment Tonight, Rashad was asked if she ever saw any inappropriate behavior on the set of the Cosby Show.
I fully support survivors of sexual assault coming forward. My post was in no way intended to be insensitive to their truth. Personally, I know from friends and family that such abuse has lifelong residual effects. My heartfelt wish is for healing. — Phylicia Rashad (@PhyliciaRashad) June 30, 2021
She responded, "What I saw was fun. Never anything inappropriate. What I saw was work and play at work."
Keshia Knight Pulliam, who played Rudy Huxtable on The Cosby Show, also defended Cosby's on-set behavior but chose not to speculate on such serious allegations.
Rashad's Unwavering Support 
In another interview with Showbiz 411, Rashad said, "Forget these women. What you are seeing is the destruction of a legacy, and I think it's orchestrated."
Rashad received a lot of media scrutiny for her insensitive choice of words but would claim that this was a misquote.
She offered her clarification, "This is not about the women, this is about something else, this is about the obliteration of his (Cosby's) legacy."
Showbiz 411 columnist Roger Friedman provided further clarification "There was NEVER the meaning that she was saying to actually forget or dismiss them. I am really sorry if the way I presented it made it seem like either one of us was forgetting anyone."
Representative of the Victims Speaks Up
Following this incident, Gloria Allred, the attorney who represented many of the rape victims, called Rashad out on national television.
In 2015, she said that Rashad should be supporting the victims rather than "joining Cosby's paid 'attack dogs'" who undermine them (the victims) in any way they possibly can.
Following Cosby's release, Allred spoke out again. She labeled the court's decision to release Cosby as "devastating" and revealed that her client, Janice Baker Kinney, one of the accusers, is "stunned" and "still processing the information."