Phylicia Rashad's Daughter Was Her Assistant When She Was Just 7!
A showbiz veteran, Rashad introduced the industry to her daughter at the young age of seven.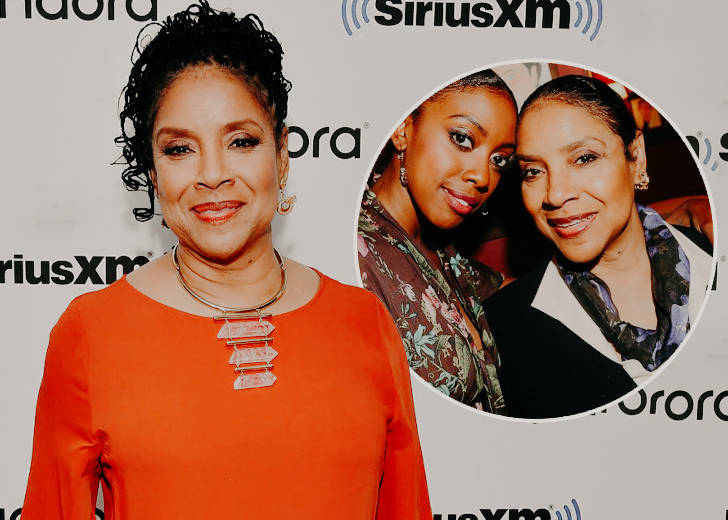 An actress, singer, and stage director, Phylicia Rashad has proved her talent through her performances. While she is great at her own work, she is no less when it comes to supporting her children's careers. 
Phylicia Rashad's Daughter Was Her Assistant Growing Up 
In an interview with Harry Connick Jr., Phylicia's daughter, Condola, revealed that she was her mother's assistant from when she was 7 till the age of 9.. 
At the time, Phylicia was doing a lot of theater work. Condola performed all her responsibilities as an assistant. Whether it was waking her mother up from a nap, telling her it was time to go on-stage, or getting her tea, she did it all. 
She would sit in the audience during her mother's performances and take notes, just like an assistant would
In 2020, Condola took to Instagram on Mother's Day to share a couple of pictures with her mother.
The caption consisted of a long, sweet paragraph on how grateful she was for being her mother's daughter. 
Phylicia Rashad's Kids From Former Relationships
Phylicia was once married to William Lancelot Bowles Jr, a dentist by profession. They got married in 1972 and had a son. Their son, William Lancelot Bowles III, was born in 1973. There isn't a lot of information available about him other than his name.
The former couple decided to end their marriage in 1975. A decade after separation, Phylicia married former NFL wide receiver and sportscaster Ahmad Rashad. They also have a daughter together, Condola Rashad. She was born in 1986 in New York. The marriage was not a happy one, and the couple separated in early 2001.
Her daughter Condola followed in her footsteps and became an actress. She has starred in the 2012 remake of Steel Magnolias, the NBC series Smash, Sex and the City 2, as Juliet in the new Broadway production of Shakespeare's Romeo and Juliet, Billions, Good Posture, Money Master, Complete Unknown, and Georgetown, among others. 
Phylicia Rashad's Career And Accomplishments
From acting to singing and directing plays, Phylicia has done it all. She is perhaps most famous for playing Clair Huxtable on the NBC sitcom The Cosby Show. 
 More recently, she has been a part of films including Jingle Jangle: A Christmas Journey, Soul, Black Box,  A Fall from Grace, Colored Girls, Good Deeds, Steel Magnolias, and many others. 
The mother of two has also done quite a few television series, including 13 Reasons Why, Empire, This Is Us, Jean-Claude Van Johnson, Sofia the First, Do No Harm, The Cleveland Show, and The Life & Times Of Tim, to name a few.
She is the first African-American actress to win the Tony Award for 'Best Performance by a Leading Actress in a Play.' She has also won the 'NAACP Image Award for Outstanding Actress in a Television Movie, Mini-Series or Dramatic Special.' 
Phylicia Rashad and Bill Cosby Controversy
In July 2021, Rashad found herself in hot water after coming out in support of Bill Cosby following the Pennsylvania Supreme Court's decision to overturn Cosby's conviction.
Enraged fans demanded her resignation from her position at Howard University. Rashad deleted the post minutes later, but the damage, by then, had already been done.