Despite Walking down the Aisle Thrice, Phylicia Rashād Feels She Has Never Been Married
Actress Phylicia Rashād, who has walked down the aisle thrice, once opened up that she never felt like ever being married while speaking at Oprah Winfrey Network's show. Know the story behind that!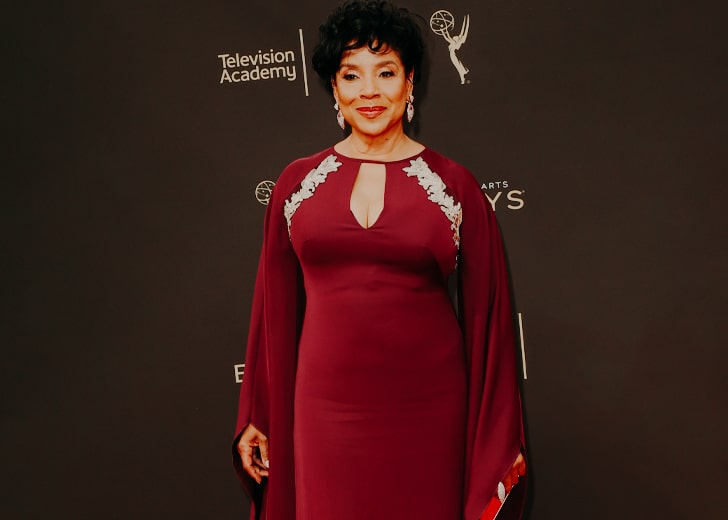 When actress Phylicia Rashād, who has walked down the aisle thrice, opened up that she never felt like she was married while speaking at Oprah Winfrey Network's Where Are They Now, her statement evidently spoke for the struggles she had faced in her real-life relationships with her former husbands.
In the interview, she emphasized that people should marry to build a life together, but that being said, she didn't feel like she'd ever been married.
I've been married three times but I don't feel that I've ever been married once. It's like, ok, then stop.
The actress also talked about the "new light" her character Clair Huxtable and actor Bill Cosby as Cliff Huxtable shed "to married life and relationship between husband and wife" through the NBC sitcom The Cosby Show.
In the show, Rashād had portrayed Clair, a successful attorney, wife to Cliff, and mother of five children. Her work earned her several Emmy nominations, the tag of television icon, and respect from the audiences. 
Continuing, the actress added how people related and learned from her on-screen role, despite her inability to maintain her real-life relationships. "I think that [The Cosby Show] really gave new light to married life and relationship between husband and wife, and surviving children together," the actress said.
She further revered that her character [Claire] was held in great esteem by the audience as they reciprocated the respect she received from her on-screen hubby.
I always felt that one of the reasons that Claire was held in such esteem by audiences was because she was held in such esteem by her husband.
That last statement suggests that the actress regards the husband equally responsible for either making or breaking a marriage.
On that note, Rashād first got married in 1992 to dentist William Lancelot Bowles Jr. The very next year, they gave birth to a son William Lancelot III. But their marriage lasted for only three years, as they split in 1975.
However, she soon found her way out as she married Victor Willis, the Village People group's lead singer, three years after her split with her first husband. Her marriage with Willis lasted for four years—they got divorced in 1982. 
Rashād's third marriage was with the former footballer and sportscaster Ahmad Rashad in 1985. She married him after Ahmad proposed to her on national television during a pre-game program from Pontiac, Mich. The actress, simultaneously, accepted the proposal from an NBC studio in New York at half-time.

Phylicia Rashad and Ahmad Rashad in 1989. (Photo: AmoMama)
In 1986, they welcomed their first child together, a daughter Condola Phylea Rashad.
This marriage made a special place in Rashād's heart, and she felt she found the love of her life in Ahmad. In an interview with The Morning Call in 1987, the actress stated that she would throw herself into the funeral pyre if he died like Indian women did when their husbands died. 
I understand that now, why women would do that. There is something about devotion that is just incredible, something about being so connected to another human being, about being so in union with one's spouse that without that person...
But despite her devotion to love, it ended. Rashād split with Ahmad 16 years after their marriage in 2001.
Maybe because she went through such struggles in her love life, she never actually got to experience a real happy marriage. And thus her statement.