Malala Yousafzai Facts: Nobel Award Winner's Inspiring Story, Quotes & Wisdom
The Pakistan native clutched the spotlight on the verge of gunshot survival (2012)...she is the youngest Nobel Peace Prize laureate... Her courageous writings opposing Taliban's restrictions ended in early... she grew stronger than ever opening to the world as a women rights activist...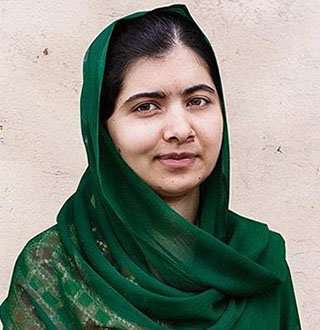 Wondering what it takes to make the world celebrate a day in one's honor? Well, it takes you to be Malala Yousafzai, a young lady aspiring and inspiring the world with deeds no different than divine.
The Pakistan native clutched the spotlight on the verge of gunshot survival (2012); an incident which opened chapters of her long written story and influenced over 2 million people to sign the Right to Education campaign petition in the following year.
If this is not enough for the world to know her, then she is the youngest Nobel Peace Prize laureate. (won at age 17 in 2014 alongside Indian child rights activist, Kailash Satyarthi).
Here are some wiki facts about Malala Yousafzai including her biography, story, speech, awards, net worth, family, and quotes.
1. Malala Yousafzai Brief Biography: Age, Family
Born on 12 July 1997, Malala is currently 21 years old. She was born in Mingora, Swat Valley, Pakistan and has Pashtun roots.
Education activist father, Ziauddin Yousafzai inspired the women rights activist. Her mother is Tor Pekai Yousafzai, and she has two younger brothers.
The family of five belongs to Sunni Muslim and are ideally inspiring.
The young leader was just 11 years old when she stood up against the unjust Taliban and their ban on girls right to education. Her father always encouraged her to voice her thoughts and didn't hesitate to gulp the risk of volunteering her as an anonymous BBC blog writer.
Malala's father, who ran a chain of schools, taught her Pashto, English, and Urdu at a very young age and let her stay up late to discuss politics in hopes that she would be a great leader one day. And she certainly did not take long to bring that day.
2. Reliscient Malala After Attempt To Murder: Story Of Survival
Malala must have been a huge threat to the threatening Taliban. Her courageous writings opposing Taliban's restrictions ended in early 2009.
But the impact it had lasted even afterward causing the schools to reopen for girls. How defiance of the Taliban that they unanimously agreed on killing the then 15 years old Malala who was on a bus returning home after appearing in final exams on 9 October 2012.
The young lady got shot right through her head. But maybe god had no ploy of taking her away yet. Had she wanted she could have backed off.
But she grew stronger than ever opening to the world as a women rights activist. The initiation she took out of frustration became her purpose for the following years with immense global support.
Another Survivor: Cancer Victim Julia Baird Savors Married Life With Husband & Children, Facts!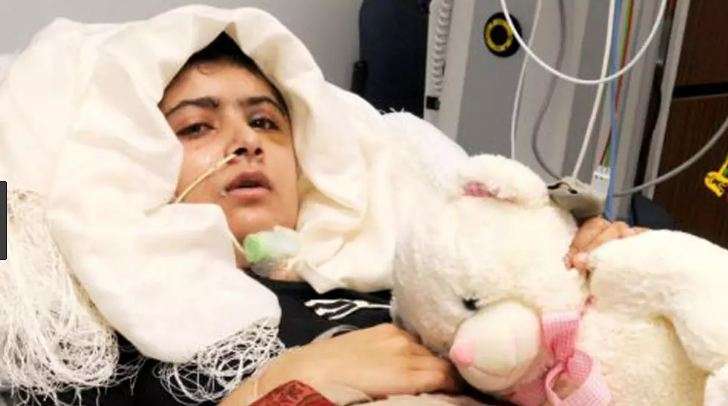 Back In Time: Malala Yousafzai survived Taliban gunshot in 2012 (Photo: indipendent.co.uk)
But how had the family been doing throughout the precious daughter's rising moment? By November 2015, Ziauddin was the proudest father on earth.
I didn't push my daughter; if I had she would have stopped. She would have said: 'Father you put me in a very bad situation, I got hit by a bullet, I am not going to do it anymore for you'.

"But she became more resilient, more committed and I've never heard her utter a single sigh or a single word which implies complaint or regret." (bbc.co.uk)
As for the belief, right getting victory over the wrong, Malala is a living example. She fought back her death and born unbreakable.
3. Malala Yousafzai Contribution In Education/College, Net Worth In Millions
It should not be a bombshell that the lady who fought death in favor of the right to education would not know the importance of it.
Having a teacher as a father, she valued education even as a child. She let nothing abandon her from getting a proper education, and she started bachelor's in Philosophy, Politics, and Economics at Lady Margaret Hall, Oxford in October 2017.
The young fighter has contributed in changing global perspective regarding the right to education for women and all. She has donated more than $1 Million through her fundraiser Malala Fund while she has a net worth of around $3 Million.
Explore: NFL Network Reporter Cynthia Frelund Wiki: Age, Married, Parents, Nationality
The subject of 2015 documentary He Named Me Malala earned a lot in these years, but the identity she built for herself shall remain superior.
4.Malala Yousafzai's Most Known Quotes
When Malala speaks, each phrase has the possibility of resembling a life-changing quote. If one is to list her quotes, he might as well fill pages.
Here are few of her popular quotes:
We realize the importance of our voices only when we are silenced.

I raise up my voice-not so I can shout but so that those without a voice can be heard...we cannot succeed when half of us are held back.

The extremists are afraid of books and pens, the power of education frightens them. They are afraid of women.

I don't want revenge on the Taliban; I want education for sons and daughters of the Taliban.

I don't want to be thought of as the "girl who was shot by the Taliban" but the "girl who fought for education." This is the cause to which I want to devote my life.

With guns, you can kill terrorists, with an education you can kill terrorism.
5. Malala's Speech Marked Her Day
Those who do good deeds shall be respected and remembered.
Yousafzai is on among the top human beings worthy of treasured tribute. The world has not failed the realization indeed and has showered her with distinctions of a man's dream.
The young woman with a potential for powerful speech apprehended the United Nations on her 16th birthday (2013). The very day, then UN secretary general Ban Ki-Moon announced 12th May to be celebrated as Malala Day.
Historic Speech: Malala Yousafzai delivered a speech as a student delegate at the United Nations on her Birthday (Published: 12 July 2013)
You May Also Like: Tisha Campbell Facts: From Parents And Siblings To Shocking Net Worth
The humanitarians' achievements don't summarize here. She published her autobiography the same year; I am Malala, which instantly became an international bestseller. And hands down, it's one of the most inspiring pieces of literature ever.
6. Malala's Achievements (Awards) At Young Age 
The activist is bestowed with several awards in addition to the dominant Nobel Peace Prize. National Youth Prize(2011), Clinton Global Citizen Award(2013), Time Magazine '25 Most Influential Teen' (2014), to name a few. And there are more coming to her as she has aimed to bring a revolution. 
Now everyone can be Malala, but own's version of her. If that happens, the world will celebrate Malala Day every day!