Lavell Crawford Reveals Why His Dad Walked Out on His Family
Lavell Crawford's father abandoned his family when the comedian was very young.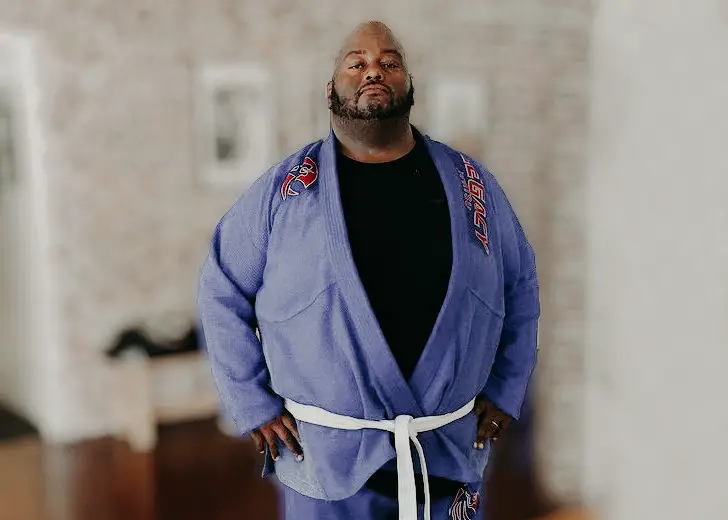 Comedian Lavell Crawford is a big-time family man. He is married to his wife DeShawn Crawford, and together, they have a son named LJ Crawford.
And while he has proved himself as a one-of-a-kind father through the years, the Breaking Bad actor didn't receive the same upbringing when he was growing up.
Lavell's father, Daryl Crawford, abandoned his family when the comedian was very young.
He and his sisters were then raised by his mother, Annita Crawford, alone.
Speaking with DJ Vlad in April 2017, the 52-year-old comedian shared why his father walked out on his family. He revealed his father was gay, and since he was scared to confess the truth, he chose to run away.
"My father is gay," he stated. "He came out of the closet, well, he did ran off. We didn't get to see him for like...20-some years."
He further clarified that the family didn't know his dad was gay until he came back after over two decades later.
In the candid conversation, Lavell also jokingly shared he had no idea how to react when he found out the truth. He was also in disbelief that his father ran away for that sole reason.
The St. Louis native remembered asking his father if that was "the reason why you stayed away?" after he came back. He further said his wife DeShawn made him believe the truth, saying:
It was weird because my wife, you know, she called it that...man ain't no reason for a man to stay away from his kids for that long unless he gay, he has got something to hide.
When the family reconnected with Daryl, he was married to a white man. But the family reunion didn't last long, as he died in 2015.
Before his death, he was a professional bodybuilder who participated in various bodybuilding competitions, including the 2011 NPC Masters Nationals.
Introduces Himself as Momma's Boy
Since he was raised by his mother, Lavell has a very special place for his mom, Annita. He often shares her pictures on his social media and calls himself a "momma's boy."
In one instance, on August 20, 2020, he dedicated a post to her on her birthday. He wished her by thanking her for never giving up on him. He also thanked Jesus for blessing him with a "mommie" like her.
Lavell also talked about his mother on the 2015 Mother's Day special episode of Comedy Central's show The Nightly Show. 
"I'm a momma's boy and I'm trying to see who else loves their momma," he said.
Lavell: The Family Man
The comedian and his supportive wife, an online boutique owner, are parents to a 10-year-old son.
The couple tied the knot in 2009 and has been together ever since. They welcomed their only child in 2011.
Lavell regularly features his wife and son in his social media posts, which shows that the family of three are happily living together.