Ewan McGregor Teases Special Scene With Special Person In 'Obi-Wan Kenobi'
The 'Obi-Wan Kenobi' limited series, set to release in 2022, will have Ewan McGregor return as Obi-Wan and Hayden Christensen as Darth Vader. The show might just feature a rematch between the two.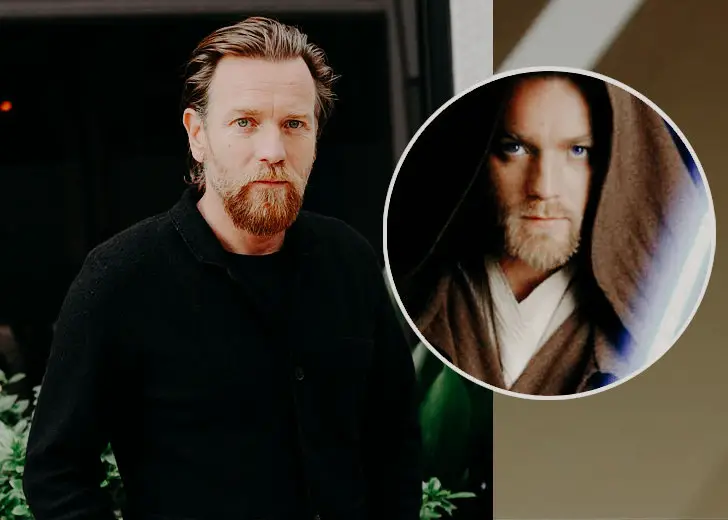 Ewan McGregor's Obi-Wan Kenobi is one of Star Wars' most loved characters. His "Hello there" line on Revenge of the Sith spawned the iconic meme/reference commonly found all over the internet.
But as memorable as his line is, perhaps what's even more iconic for Obi-Wan is his beard. And McGregor has grown his beard out as he is back to play the much-beloved Jedi in Obi-Wan Kenobi set for release in 2022.
The actor showed off his bearded look for the first time on Randy Carlson's Instagram. Fans were quick to point out the possibility of it being for his return to Star Wars and the speculation has been proved to be correct.
McGregor's recent interview with Jimmy Kimmel also touched on the subject. The actor talked about everything from how green screens weren't a part of the shooting procedure anymore to the change in Obi-Wan's clothing.
He also added that he was enjoying playing Obi-Wan after so long.
It was good. It feels great, I have to say I'm having a really really good time. The costume is probably slightly different than what you might expect. But to go back into the role is great… There're great scripts and great people to work with.
The Fargo actor also teased a very special scene that he got to play with a very special person on May 4th. When Kimmel inquired, McGregor revealed he hadn't shared the screen with the person before.
The Obi-Wan Kenobi limited series is set 10 years after Revenge of the Sith. It will have six episodes and will explore the Jedi's time in exile in Tatooine. Hayden Christensen will return as Darth Vader and the show might feature a rematch between the two.
The upcoming series is being directed by Deborah Chow, who directed two of The Mandalorian's episodes. Some of the other cast members are Kumail Nanjiani, Joel Edgerton, Bonnie Piesse, Indira Varma, Rupert Friend, O'Shea Jackson Jr., Moses Ingram, Sung Kang, Simone Kessell, Maya Erskine, and Benny Safdie.
McGregor Underwent Tough Training
In an interview with The Hollywood Reporter, McGregor revealed he had been undergoing training for the upcoming Disney+ series for months. The training included two-and-a-half hours sessions of sword fights and hand-to-hand combat routines.
However, the 50-year-old actor had to take a break from the training because of the second dosage of his Moderna vaccine. He says the vaccine "really kicked his behind." He was down with a 100.7-degree fever for roughly 48 hours.
McGregor also shared that he was really excited about the series, even more than he was when he played in his first Star Wars movie.