Emily Blunt Doesn't Want Her Daughters to Know Their Mom and Dad Are Famous
Emily Blunt wants her daughters to remain oblivious to their parents' stardom.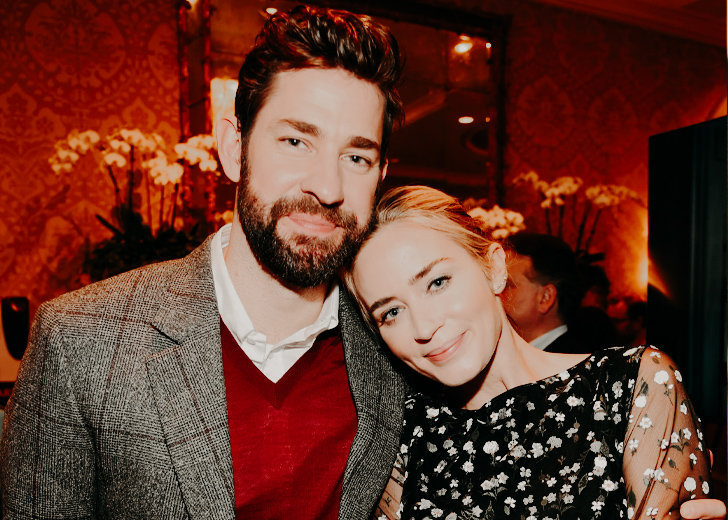 Emily Blunt is one of the most prominent actresses in the film industry. Ever since her debut in 2004, she has worked in over 35 movies to date. She has been married to fellow actor John Krasinski since 2010, and they share two daughters — Hazel and Violet.
In a May 23, 2021, interview with The Sunday Times, Blunt confessed she didn't want her daughters to know that she and Krasinski are among the most dominant duos in Hollywood.
Blunt On Her Daughters And Fame 
The 38-year-old's daughters are pretty young. Hazel was born in 2014 and is seven years old, and Violet was born in 2016, making her four.
The A Quiet Place stars do not want their daughters to be affected by their fame. Hence, they try their best to preserve their star status. 
Blunt explained why she kept her status a secret from her kids — she doesn't want them to feel more important or unique than other children. The actress doesn't want the limelight to fall on them for their parents' works.
The Devil Wears Prada star wants her daughter to "remain oblivious" for as long as possible. However, it is a lot easier said than done for the duo.
Blunt revealed that her daughters didn't want to see what she does. They simply want to know the actress as their mother and nothing else. She also pointed out that they didn't even like it when Blunt put on make-up. 
Recently, the mother of two had a scare when her oldest daughter, Hazel, asked if she was famous. She took her mother by surprise since the word 'famous' had never been uttered in the Blunt-Krasinski household. 
Blunt simply replied, "I don't think I am." She knew someone at her daughter's school had mentioned it, so she asked the same.
The six-year-old just said "Yeah" and, to the actress' relief, divulged little into it. 
Not knowing about the couple's stardom is one thing, but Blunt also doesn't want her daughters to follow in their footsteps. When asked if she would like to see her children act, she was horrified.
She really doesn't want her daughters to act and prayed to God to keep them off stage. 
Blunt And Krasinski's Career 
Blunt started with plays in 2001 and worked her way up to the silver screen. Her first television film was Boudica in 2003. Her role in the BBC television movie Gideon's Daughter was critically acclaimed, for which she bagged a Golden Globe Award. 
She got her big break in The Devil Wears Prada, which opened her doors to Hollywood. She went on to play the lead roles in movies like The Young Victoria, The Adjustment Bureau, Edge of Tomorrow, Into the Woods, The Girl on the Train, A Quiet Place, and Mary Poppins Returns. 
She starred in A Quiet Place alongside her husband Krasinski, who also wrote and directed the movie. Its sequel, A Quiet Place II, is releasing on May 28. 
Talking about Krasinski, he got his big break from the beloved NBC sitcom The Office, as Jim Halpert. He not only acted but also directed a few episodes of the sitcom. 
He then appeared with minor roles in movies and had his directorial debut in Brief Interviews With Hideous Men. It was after 2009, Krasinski started getting good parts in films. 
He starred in films like Away We Go, It's Complicated, Something Borrowed, The Muppets, 13 Hours: The Secret Soldiers of Benghazi, The Hollars, and of course, A Quiet Place.
Krasinski has also starred in the Amazon series Jack Ryan as the lead.