Ben Shapiro's Sister Abigail Trolled Due to His Conservative Stance
Ben Shapiro's sister Abigail Shapiro has received harsh criticism over her high-profile brother's controversial stances.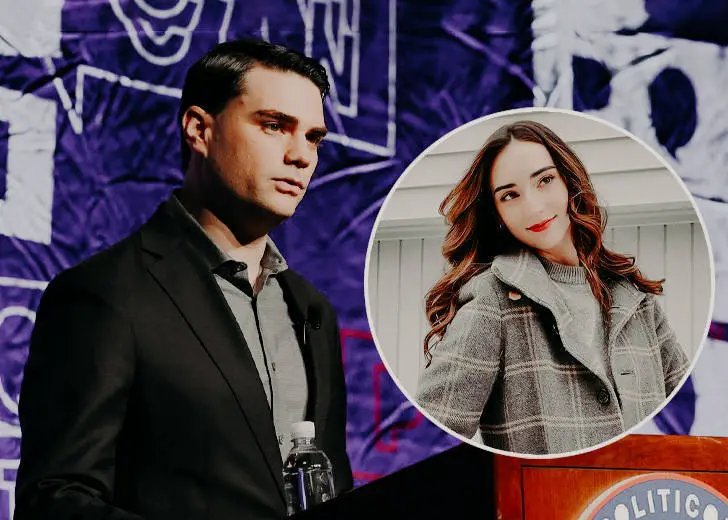 Abigail Shapiro has been subjected to myriad trolls and harsh criticism from netizens over her brother's conservative commentary.
Opera singer Abigail is the youngest sibling of conservative commentator Ben Shapiro. She is often caught up between her brother's controversial statements and the world.
The host of the political podcast The Ben Shapiro Show has been fodder for trolls and ridicule amongst comedians and the Twitterverse for a while now. However, the backlash is not just limited to Ben. 
The entire Shapiro family, including his sister and other relatives, have fallen victim to the trolling brought about by Ben's orthodox views on several issues. 
Ben's unabashed opinions on social media have been met with different reactions from his family members too. While his cousin, actress Mara Wilson, blocked the host on social media, his sister is seen supporting him.
Abigail's support for her brother's opinions has sent a lot of hate her way. She brands herself as 'Classically Abby' on social media sites, and on Instagram, she has described herself as #conservativeinfluencer, showcasing her perceptions do not differ from her brother's.
On August 11, 2020, Abigail supported her brother's judgment of Cardi B and Megan Thee Stallion's song 'WAP' via Twitter.
@benshapiro choosing not to debase himself by reading the uncensored lyrics of that garbage song is why I'm proud to be his sister. That's what I like to call classic. — Classically Abby (@classicallyabby) August 11, 2020
The online hate and abuse Abigail was getting gained intensity when her brother posted an offensive Tweet against the LGBTQ community on September 20, 2020. 
In the tweet, Ben stated that homosexuality and transgenderism resulted from one's lack of control over their impulses. 

Ben Shapiro's now deleted tweet (Source: CCN)
The tweet garnered massive backlash, because of which, Ben deleted it.
However, it was too late. Twitteratis remembered her brother's insinuation and analogy and were harsh when Abigail choose to stay quiet in the matter.
The trolls and hate have taken the form of nasty comments on her YouTube channel and emails.
Speaking on the hate she has been receiving over her brother's opinion, Abigail said she would live with the judgments and hate forever since the people know of her and Ben's relation.
 Now that they know who I am, I'm going to be living with these kinds of things forever — people sending me gross stuff,  I'd rather it not be something I deal with privately. My name is going to be linked with Ben's — at this point or down the line.
Additionally, the opera singer was also trolled harshly when she labeled Taylor Swift an SJW (Social Justice Warrior) and renounced being her fan over it. 
Despite the controversy and hate surrounding them, the brother and sister duo share a seemingly strong bond. 
Ben tweeted his sister's video and praised her skills on May 11, 2020. In the video, Abigail had sung Mama, A Rainbow on Mother's Day.