'Rick and Morty' Season 5 Trailer Doesn't Include Cthulhu Sequence — Will the Iconic Creature Appear In the New Season?
While loyal fans of 'Rick And Morty' hope to see Cthulhu make its long-awaited appearance in season 5 of the Adult Swim series, recently released trailers suggest otherwise.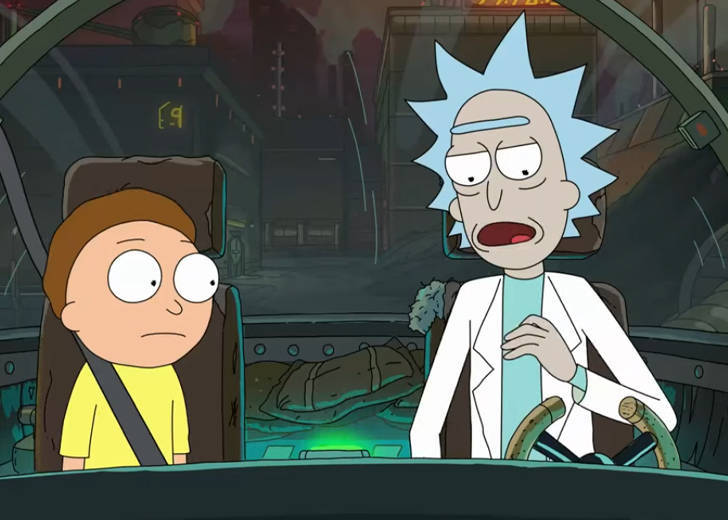 Despite appearing in Rick and Morty's intro scene, loyal fans weren't sure whether or not Cthulhu would show up during an episode for season 4 of the hit adult animated sci-fi sitcom. 
With Rick and Morty season 5 around the corner, fans are waiting with bated breath to find out if Cthulhu will finally grace the show.
Much to their chagrin, it seems highly unlikely that the fan-favorite character will appear in the highly anticipated season 5.
Rick and Morty Season 5 Release Date
The details about Rick and Morty season 5 have been few and far between for quite some time. Much to the fans' relief and delight, the show's official Twitter handle divulged details about the anticipated season's release date.
Slated to arrive on Adult Swim at 11 pm ET/PT on June 20, 2021, the tweet also gave a peek-a-boo to the upcoming season. 
Now you can start asking us about season 6. Rick and Morty returns for season 5 on Sunday, June 20 at 11pm ET/PT on @adultswim pic.twitter.com/qGBCOk36Dn — Rick and Morty (@RickandMorty) March 30, 2021
It wasn't even sure if Rick and Morty would return this year. However, in SXSW's Animating From Home panel in March, co-creator Dan Harmon revealed that work was still ongoing for the next season.
Harmon said the season seven writers' room had started, and they were working on season 5 episodes. Although it seemed that he was hinting at an upcoming season 5's launch announcement, the new season was highly unlikely to make an appearance any time soon, considering how long fans had to wait for seasons 3 and 4.
In an interview with Slash Film in May last year, co-creator Justin Roiland said season 5 is almost ready and is subject to the time taken by each episode to produce. Citing several restrictions because of the ongoing pandemic, the series' production has been relatively slow, with all its crew working remotely for over a year.
With an official date confirmed, fans are getting excited for Rick and Morty's season 5. Regrettably, it is still unclear whether Cthulhu will appear again.
Is Cthulhu Going To Make An Appearance Again?
Cthulhu can be spotted in the intro scene of Rick And Morty. The title sequence usually opens with a shot of the principal characters running away from various alien creatures before Rick jumps into a portal, and Morty is left alone to go toe-to-toe with the monsters.
Towards the end of the sequence, Rick, Morty, and Summer can be seen in the space cruiser running away from Cthulhu after stealing a baby.
It is worth mentioning here that nearly half the sequences shown in the opening have not appeared in the show. According to Roiland, the fun with the opening sequence is guessing which clip will appear during a particular season. 
Both Roiland and Harmon remain tight-lipped about Cthulhu's appearance in the upcoming season; however, they confirmed in an SDCC 2019 show up that there is another part to the scene wherein Cthulhu appears, which might end up in a post-credit sequence in the future.
Roiland walked back on the comment later but admitted that they had planned to include a Cthulhu moment in a season 4 episode but later removed it. While fans continue waiting for H.P Lovecraft's monster to show up in an episode, it looks like the makers haven't figured out how to do it just yet.
While this hints at Cthulhu's appearance in the future, its absence in Rick and Morty's season 5 trailers suggests fans might be in for an immense disappointment. Cthulhu was spotted in the season 4 trailer, but it is completely missing in the recently released trailer for season 5.