'Rick and Morty' Gets 72nd Emmy Nomination For 'Outstanding Animated Program'
'The Vat Of Acid,' one of Elon Musk's favorite episodes from 'Rick and Morty,' has been nominated for the 72nd Emmy Award For 'Outstanding Animated Program.'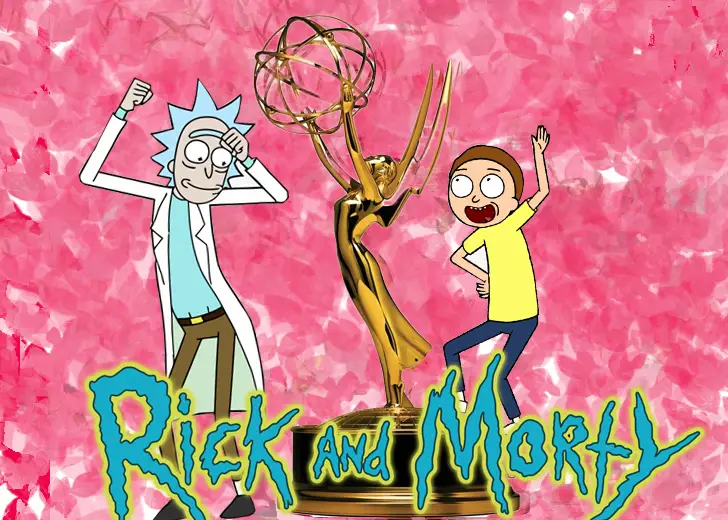 Adult Scifi series Rick and Morty has been nominated for the 72nd Primetime Emmy Awards. 
The show nabbed the nomination in the category of "Outstanding Animated Program" for the fourth season episode titled 'The Vat Of Acid.'
After the Emmys listed out the nominees on its website, Rick and Morty's programming block Adult Swim quickly took onto Twitter to celebrate. It wrote:
"Who knew murder and acid were so hot? Congratulations to @RickandMorty and #RobotChicken on their #Emmy nominations! @TheEmmys."
The Vat Of Acid remains one of the popular episodes from Rick and Morty's fourth season. Even Billionaire Elon Musk has called it "a great episode."

Elon Musk praises The Vat Of Acid episode (Photo Source: Twitter)
The episode featured tons of memorable moments, including Morty's failed romance because of his misdemeanor involving the time tampering device
A clip from the episodes The Vat Of Acid (Video Source: Youtube/Adult Swim)
The episode reflected its narrative through Eric Clapton's classic song (It's In The Way That You Use It).
Contenders of 'Rick and Morty' This Year
Although Rick and Morty can be a possible winner, there are still some other noteworthy nominees competing alongside it.
Fox Network's two prized shows, The Simpsons (1989-presnt) and Bob's Burgers (2011-present), and streaming giant Netflix's two critically acclaimed shows, Bojack Horseman (2014) and Big Mouth (2017), also have been nominated.

All the nominated show alongside Rick and Morty for 72nd Emmy Award
Previously, Rick and Morty had taken home the title of "Outstanding Animated Program" back in 2018 for the episode 'Pickle Rick.'
Emmy Awards 2020 Winners Announcement Date
Despite the COVID-19 pandemic looming around, the 72nd Emmy Awards will be held virtually by comedian Jimmy Kimmel on 20th September(Tuesday), 2020.