'Rick and Morty' Season 5 Release Date, Premiere, Episodes, Plots & Casts Discussed. When, Where And How To Watch?
Now the boredom is taking over our lives and a regular dose of Rick and Morty episodes is much needed in this pandemic period. With over four successful seasons released to date (including the recent fourth season that concluded in June 2020), the creators are already hinting towards few details surrounding the show upcoming fifth season.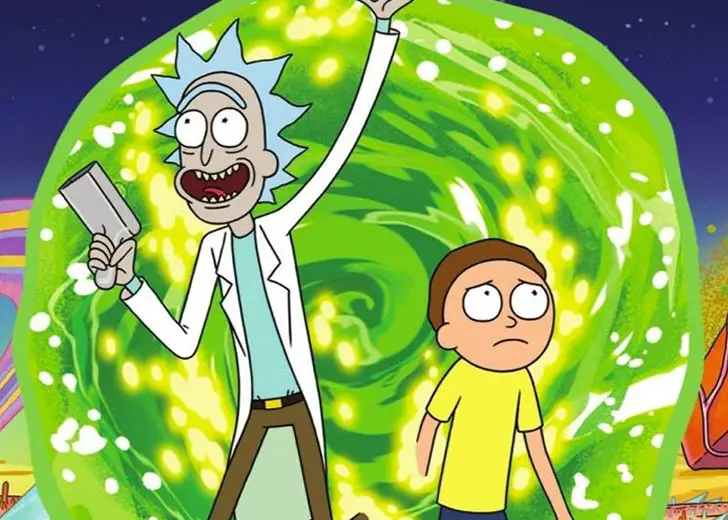 Spoilers Alert!
Ever since Rick and Morty first aired in 2013, it has massed a wide fan because of its adventurous sci-fi plots tuned with subtle humor and humorous dialogues.  
The animated sitcom by Justin Roiland and Dan Harmon began its journey as the short parody movie of 80's classic sci-fi film Back To The Future (1985).
With over four successful seasons released to date (including the recent fourth season that concluded in June 2020), the creators are already hinting towards few details surrounding the show's upcoming fifth season.
Season 5 Production Is Completed 
Rick and Morty's co-creator Dan Harmon revealed during Adult Swim's virtual convention on Twitch in June 2020 that the production team was done working on season 5 and had even started working on Rick and Morty's sixth season already.
But Harmon didn't mention the exact date of the premiere of the new season.
Season 5 First Look Clip
Although Adult Swim hasn't yet confirmed the release date of the upcoming season, it finally released the first look of Rick and Morty's fifth season by releasing a three and a half minute-long clip made up of raw sketch animation.
The quick footage was released as part of the network's online event held on the game streaming platform Twitch.
The clip starts with Morty trying to return to earth with injured Rick through a portal. He is trying to escape a monster resembling the one from the classic Stars Wars movie Return Of The Jedi (1983) called Sarlacc.
Between 5 to 9 seconds of the clip,  we get to see a slight reference to the first fight scene from the 1998 movie Blade as Rick stares at the timeline of the fight scene. The scene shows Rick and Morty fighting the enemies dressed up as Blade characters.
While returning to earth (35th second of the clip), their spaceship malfunctions and Morty calls his longtime crush Jessica to confess his love for her in his last moments.
Thankfully, the duo survives the crash and land on the ocean when the audience is introduced to a new character called Mr.Nimbus—who turns out to be Rick's longtime foe. And it's evident through the look of Mr.Nimbus that he is knock off of DC's prized character Aquaman.
Season 5 Plot Possibility As Per First Look Clip
After watching the first look clip of Rick and Morty's new season, we can speculate that Mr.Nimbus will be a prominent character in the shows' upcoming season.
Similarly, we can expect to see the chemistry between Morty and his crush Jessica unfold since he could finally let out the things he feels for her.
But above all of the revelation in the clip, the most prominent storyline may be that of  Rick and Morty's adventures in the ocean world. 
After all, we are used to seeing the drunk genius travel through space dimensions. So why couldn't Rick travel to the deep blue void of the sea alongside his grandson?
What To Expect In 'Rick and Morty' Season 5 Episodes?
It looks likely that the regular voice cast will return to season 5. Expect Justin Roiland to voice the characters, Rick and Morty, Spencer Grammer to play Summer, and Sarah Clarke to portray the role of Beth (or clone).
As stated by actress Sarah Clarke in her interview with Digital Spy, the casts are likely to work from home until the pandemic situation eases up.
Right now, we've been doing pick-ups. For that back half of season 4, there'll be a couple of pickups. So they sent each of us a little microphone, and we built little cocoons. Mine was a lower bunk bed stuffed with every duvet and pillow we could find to line it and make a cocoon.

And then we also tried taking the kids' play tent and duct-taping big blankets all over it.
Fans can expect to see more of the recurring character Birdperson (now Phoenix person) since he has finally been rescued from the Galactic Federation—the old friend of Rick was previously killed and resurrected as a cyborg. In the fifth season, Rick may work out to a greater extent on bringing back his pal's real personality. After all, he managed to bring the working scraps of Birdperson to his garage after the epic battle between two.
Also, there's a possibility that the writers won't let go of Tammy (Rick's friend turned enemy) that easily although she was killed off in the fourth season. Viewers are well familiar with how the federation was able to revive Birdperson back from the dead, so there are chancesTammy's character will return back again but in sort of a mutilated state like her lover Birdperson.
So, with season 5, writers of Rick and Morty will surely have to keep in mind to address all of the cliffhangers in the span of ten episodes
Dan Harmons Talks About New Plots In 'Rick and Morty' Season 5
On one of his Instagram posts in May 2019, Rick and Morty's co-creator Dan Harmon hinted about the possible plot ideas by American writer/actor Rob Scharb.   
The amount of season 5 ideas Rob Schrab can come up within a day is just awe-inspiring from a certain distance at which I should have stayed
Some of our interesting picks from Rob Scharb's collection of season 5 plot ideas are: "Rick Discovers The 11th Commandment," "Trench Coat Made Of Dreams," "Artificial Person With Real Leg," "Voltron But With Vegetables," "Planets Powerd By Chips + Salsa," "Morty Buys A Boat," "Anal Bleeds," and "Jerry Gets A Pinecone In His Butt." 
As we can see from Ron Scharb's ideas collection, the brainstorming process by the writers of Rick and Morty is wide and humorous.
Time will only tell if Rick and Morty will visit the planet powered by chips and salsa. This whole saga might just be a spoof from the creators. Let's see what happens.
Where, When, How To Watch 'Rick and Morty' Season Five Episodes? 
In the United States of America, Rick and Morty usually airs on Sunday nights att 11:30 pm ET/PT on Cartoon Network's late-night offshoot, Adult Swim. 
If you don't have cable provisions, you can also try out alternative streaming services such as Hulu and Sling TV. 
Depending upon your location, you could also get access to Rick and Morty episodes on Netflix after they air on Adult Swim. 
When Will 'Rick and Morty' Season 5 Premiere?
The final date of the season 5 premiere hasn't been revealed yet. We will keep you updated as soon as we get news about it.
'Rick and Morty' Season 4 Episodes Recap
Rick and Morty season 4 bought back some fan-favorite characters ranging from Evil Morty and Birdperson, along with some surprise reveal towards the end when the audience realized that Rick's daughter Beth might be a clone.
Space Beth, a possible clone of real Beth, was the new character introduced at the end of the season.  

Space Beth, a possible clone of real Beth, was the new character introduced at the end of Rick and Morty's fourth season (Photo: youtube.com)
But all of the new additions have only brought up more questions such as: "Is the space Beth returning in the upcoming fifth season?" "Who Is Jerry's talking cat?"
Amidst the additions and new references, an episode featuring Evil Morty with proper relevancy in plot and screentime was still missing this season. Instead, evil Rick and Morty showed up in the shows self-parody episode titled, "Never Ricking Morty," which was more of a satire of the show's style of using multifarious story plots. The episode seemed to be focused on the meta-narratives about the challenges faced by the production team to develop each independent episode and vulnerability of the characters and the plots.
Overall, the fourth season left off with a similar trope at the end—Rick falls into the realization that he is losing control of his dear one—in comparison to season 3.
What the Co-Creators & Casts Had Been Saying About 'Rick and Morty' Season 5 Episodes & Release Date?
While it was already confirmed before the airing of the fourth season that Rick and Morty would be renewed for another 70 episodes, the details were still unclear about the execution and distribution of the coming seasons.
However, the cartoon's co-creator/animator Justin Roiland, who is also the voice behind the character Morty, revealed some of the intricate details regarding the Rick and Morty season 5 release date in May 2020. 

Co-creator of Rick and Morty Justin Roiland as seen in 2018 during the voice recording session  (Photo: Youtube)
During an interview with Slashfilm (published on May 18, 2020), the voice actor was asked if the fifth season would follow the suit of season 4 by splitting the upcoming season into two "five-episodes chunks" with different release dates.  
Answering the question cautiously, he revealed that the fifth season was "mostly in the can." Still, he clarified that the release timing and procedure might depend upon the completion of the reworking process after the "animatics" return.
They're still gonna be reworking when the animatics come back, so that can extend the process. I believe if they have the full ten episodes, they'll release them without a split, but I honestly have no idea. That's kind of a question that's outside of my jurisdiction.
Ever since the show got the massive 70 episodes renewal in 2018, Ronald, the fellow co-creator Dan Harmon, and Adult Swim (Rick and Morty's parent network) might have realized the importance of syndication and the desire of the modern audience to watch content at their ease.  
Talking to the magazine, Roiland also praised the decision to split the fourth season and implied that the alternate means to distribute the show might be compatible with the modern viewership.
I'm glad that they did the split because I'm always looking at some kind of alternate, new media way to release the show since it is mostly binged. I think most people binge the show after it's online somewhere. That's pretty standard for the way things are nowadays.
But this time, Roiland also introduced an out-of-the-box idea to release each of the fifth season episodes every month so that the show could be "alive the whole season.". 
I've been saying we should drop an episode each month, just make it a big event. I like the idea of thinking outside the box with how any show is delivered to the masses. If you do one a month, the show is alive the whole year and you're still buying us all the time we need to make them as good as they need to be.
While the plan to release the episodes on a monthly basis remaining undecided, Roiland was confident that Adult Swim would make the right call regarding the release of the fifth season.
What Are the Chances of Justin Roiland's Ideas To Be Implemented?
There is a possibility that Justin's plan might be taken into consideration because of his big involvement in the show as a co-creator and voice artist. After all, his unconventional and vulgar take on Back To The Future's characters Doc Brown and Marty McFly, was responsible for the concept and storyline of Rick and Morty show itself. 
However, it does bring up the question if fans will entertain a month for a single episode. 
The chances are that fans may not have to wait for another two years to see a glimpse of season 5. From Roiland's comments, we can be at least assured of the fact that Rick and Morty's production team has been carefully working on the season.
The major challenge for the production team now would be to tackle the situation brought forth by the Covid-19 pandemic.
Why It is Hard To Film 'Rick and Morty'?
The show's filming is especially tough because it works on diverse sci-fi action sequences, complex theatrics, multiple dimensional plots, diverse references, and a large team of casts.   
Even if everything is up to the mark, the show's animatics and animation process take a lot of time to bring everything together. 
Rick and Morty's Animation director clarified to The Express in early 2020 that the show's creation was time-consuming.
You see all the great action goes by and it looks fantastic. But you look at it and you think, 'That took four weeks to do, and it played out in one minute.

If you work on a fire-rescue show, you've got fire and water and smoke to deal with. On Rick and Morty, you've got fire, water, smoke, lasers, ship trails, explosions, everything you can possibly think of.
Previously, when Digitalspy had queried actress Sarah Clarke, who plays the character, Beth Smith, about the preparation for session 5, she had told that the fifth season was put on hold.
So, season 5, we haven't read yet. They're writing it already. But as it stands, we are going to most likely hold off on recording until things settle down a little bit, in terms of when… you know, maybe if there was an option that we could possibly record… you know, when we could record back at the studio.

Right now, we've been doing pick-ups. For that back half of season 4, there'll be a couple of pickups. So they sent each of us a little microphone, and we built little cocoons. Mine was a lower bunk bed stuffed with every duvet and pillow we could find to line it and make a cocoon.
After the fourth season was renewed in 2018, creators Dan Harmon and Justin Roiland had clarified to EW(in July 2019) that they were writing the fifth season while preparing for season 4. 
"We're literally writing season five while finishing season four just to force ourselves to commit to a certain schedule," Harmon revealed. 
Not to get anyone's hopes up, but it is structured into our deal that if we're going strong and fast there are options to deliver more episodes at a time.
Previously, the fourth season was completed in two-time frames: Nov.10, 2019 to December 15, 2019, and May 3, 2020, to May 31, 2020.