A Look at TLC's 'My 600 Lb Life' Cast — Where Are They Now?
How did the story of some of the cast of TLC's 'My 600-Lb Life' turn out?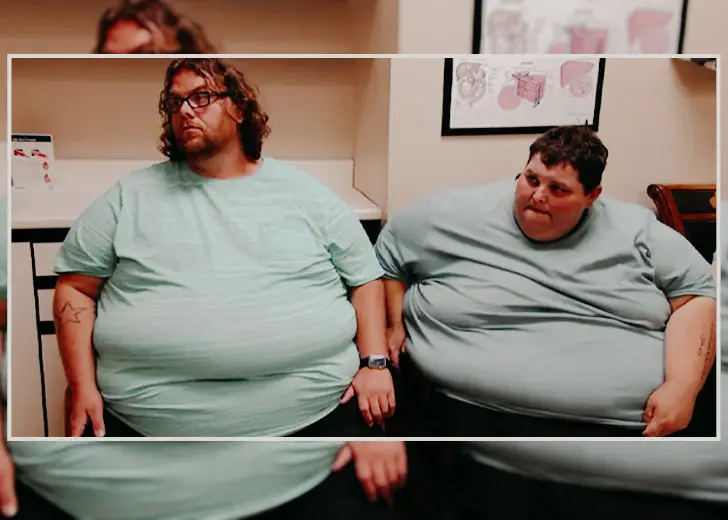 TLC's My 600-Lb Life documented morbidly obese people as they tried to lose weight and get healthier.
The extremely popular reality show also focused on the patient's everyday life, relationships, and other aspects aside from just their weight loss journey and struggles.
The show started airing on TLC in 2012 and has nine seasons and over 115 episodes to date.
Over the years, dozens of patients have appeared on the show, and while many of them have overcome their struggles and got their life back on track, several others have also met tragedy.
Here are some people who starred in My 600-Lb Life and how their story turned out.
Justin McSwain
Justin McSwain appeared in the 7th season of the reality series. Back then, he weighed in at 687.5 lbs and revealed he had gained nearly 400 lbs in the previous four years.
A recent video uploaded by TLC titled 'Justin's Incredible Weight-Loss! | My 600 lb Life: Where Are They Now?' gave a deeper look at his life.
McSwain had gotten so big that he struggled to even walk around. His weight had inconvenienced him and he admitted it prevented him from doing normal things.
He was determined to get back to normal weight, and his transformation was well documented in the series. Before he began working on himself, Dr. Now gave him a mission — to lose 100 lbs in two months.
If he was successful in doing so, the doctor promised to approve him for weight loss surgery.
McSwain started exercising and following the recommended diet strictly. When he went back to Dr. Now two months later, he weighed in at 595 pounds. Though McSwain only lost 92.5 pounds, a little short of the target, the doctor approved his weight loss surgery.
McSwain continued with his active lifestyle and healthier diet. Aside from physical exercise and food, he also saw a therapist regularly for over a year to figure out and deal with his overeating.
Over the course of his time on the show, the TLC star lost an impressive 450 pounds. He also attended several events where he shared his story, hoping to inspire and help other people going through similar problems.
During his transformation journey, McSwain's relationship with his father grew stronger as he had moved to Houston to be with his son during the entire ordeal. 
'My 600-lbs Life' Unsuccessful Stories
While McSwain and many others like Anjie J are the successful patients of the TLC reality series, there have also been unsuccessful patients such as the Assanti brothers and Henry Foots.
The Assanti brothers quit the program with no success while Henry Foots passed away a few months after going through a surgical procedure.
Many others whose story was documented in My 600-Lb Life also had major complications after their time on the show, with several people's relationship failing and many others putting the weight back on after surgery.