Zooey Deschanel's Plastic Surgery Rumors Explained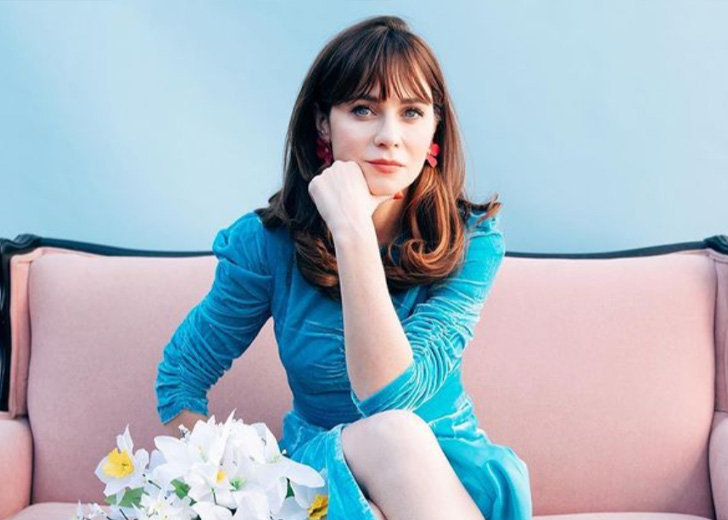 Zooey Deschanel has always rocked the cute bangs and faux lashes that make her big beautiful blue eyes pop.
However, the 41-year-old star shocked fans by getting rid of her iconic bangs, looking unrecognizable on March 26, 2021. 
She took to Twitter and Instagram to flaunt her new look that bared her forehead. "Proof I have a forehead," she humorously captioned the mirror selfie. 
But was it only the missing bangs that made her look completely different?
Well, Deschanel's changing looks over the years have often been attributed to her rumored plastic surgery.
Zooey Deschanel's Plastic Surgery Rumors
Deschanel's plastic surgery rumors have been around for a long time, to say the least. 
People have taken to Twitter to discuss how her appearance has changed over the years. 
Many have pointed out that she has gone under surgery outright.
Some others have pinpointed she has done a nose job, brow lift, and used products such as lip fillers and Botox injections. 

Commenting on how different she looked without her bangs, someone tweeted, "one way to say Zooey Deschanel looks so different without her bangs! is... Zooey Deschanel had plastic surgery and CHANGED her face!"
Interestingly, a few of her fans have shown their support amid the rumor. They opined her plastic surgery was unnoticeable and complimented her surgeon.
One particular user wrote, "How did I not know Zooey Deschanel had plastic surgery?"

Meanwhile, others have stated she was losing her original self because of the cosmetic procedures. 
One user even claimed, "the plastic surgery Zooey Deschanel had done makes her look like a Madame Tussaud's figure of herself."

While the 500 Days of Summer star might have some work done on her face privately, she hasn't addressed the rumors yet.
Instead, she has been vocal about using makeup since a young age. 
In a 2021 interview with Byrdie, Deschanel said she's been doing makeup for a long time and knew her way around it since she was 8 or 9.
"I learned how to shade and highlight and contour, but there wasn't any practical makeup—we never used eyeliner!" added the star.
Deschanel's Bangs-Less Photo Spurred a Meme
The New Girl star usually opts for a hairstyle with fringe. She has shared she liked bangs "because they are cute." 
But her changing bangs style has often spurred plastic surgery rumors. 
Whenever she has changed her fringe, skeptics have pointed out that she might have gone under the knife.
2021 wasn't the first time she broke the internet by showing her forehead. Deschanel pulled a bang-less look for the 2013 Met Gala.

Deschanel's bangs-less meme. (Source: Twitter)
The photo didn't go viral until 2015. And when the fans caught on, it gave rise to an internet-breaking meme.
The famous side-by-side meme featured the actress' New Girl character, Jess Day, with bangs and glasses on the left and Deschanel on the red carpet with a side-swept hairdo on the right.
"Seeing Zooey Deschanel without bangs and glasses, I finally get how nobody knew Clark Kent was Superman," the caption read.