Meet the 8 Kids Yung Joc has Fathered!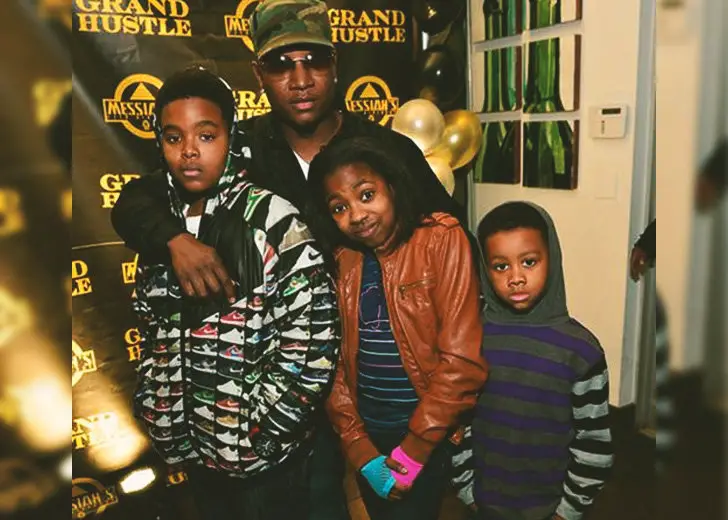 Yung Joc recently got married to his long-time beau, Kendra Robinson. 
The rapper, who has long been a cast member of Love & Hip Hop: Atlanta, introduced Kendra during season 8. 
The couple went through a fair share of ordeals, but they made it work, and Joc eventually popped the question in front of her mother and their other cast members. But, unfortunately, they had to put their wedding on hold because of the pandemic. 
However, after a year, the couple finally walked down the aisle on November 7. The star-studded event was attended by their co-stars Erica Mena, Safaree, Momma Dee, Sierra Gates, Spice, and lovebirds Yandy and Mendeecees.
Kendra is now a stepmother to Joc's eight kids, and she will also have to co-parent with his four other baby mamas. It can be challenging to decipher who's who, but here is a breakdown of Joc's kids and baby mamas. 
Yung Joc's Kids
For those unaware, Yung Joc is a father of eight children — four sons and four daughters.
Before Kendra, Joc was married to a woman named Alexandria Robinson. According to TMZ, they were high school sweethearts and currently share three children — a daughter named Ja'Kori, and two sons, Amir and Chase.
The couple separated in 2012 and officially divorced in 2014. The reason for their split was Joc's alleged infidelity.
Joc's oldest child is Amoni, whom he shares with Fatimah. Fatimah once accused Joc of being a deadbeat dad and even took him to court for due payments of child support, but according to Joc, that was far from true. He claimed he took good care of his son. 
After his kids with Fatimah and Alexandria, Joc fathered fraternal twins — a son named Cadence, and a daughter named Camora — with Carla. Carla is often referred to as Karlie Redd. Joc and Karlie reportedly saw each other while he was still married to Alexandria. 
The couple split after Joc cheated on Carla with Khadiyah Lewis. 
After Cadence and Camora, Joc fathered a second set of twins, daughters Eden and Allon, whom he shares with Sina Bina. 
Yung Joc Teaches Important Lesson to His Kids
Despite his hectic schedule, the father of eight still takes time to teach them essential life lessons. 
Last year a video of Joc driving for a ride-share company went viral. He even caught flak for it, but the rapper clarified that he was not doing so because he fell on hard times. Instead, he explained that he was leading by example for his children. 
According to TMZ, Joc shared that driving for the ride-share company was a fun way to make extra cash while teaching his kids about humility and how to make an honest living. 
You have to how them what humility is, and you're not too big to do the right thing by making an honest living. I think that's why a lot of kids and even adults go astray. Because they're too ashamed, they're too prideful to do something.
Joc is checking all the right boxes when it comes to parenting.