Yandy Smith Learning to Become a Wife Again after Husband's Return from Jail
Yandy Smith-Harris learns to become a wife as she adjusts to her new life.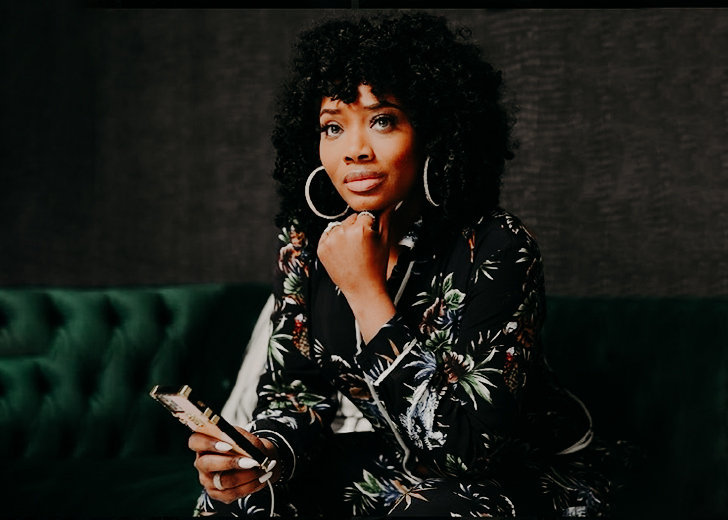 A few weeks before the COVID-19 pandemic transformed lives, Love & Hip Hop New York star Yandy Smith-Harris's husband, Mendeecees Harris is back home, after four long years.
Mendeecees was sentenced to 8 to 10 years on drug trafficking charges in 2015. The 37-year-old music manager was involved in the illegal activity from 2005 until 2012 and was part of an operation that distributed drugs in the upstate city of Rochester. 
On January 29, 2020, the day of Mendeecees's release, Harris posted a video of her looking radiant in a stunning floor-length faux-fur coat while walking beside Mendeecees. He walked over to a trash bin and deposited his prison uniform and shoes. He then turned to embrace Harris. "Never going back…," the reality star captioned the clip. 
Rumors of Harris's "Fake" Marriage to Mendeecees
Harris and Mendeecees had their lavish wedding ceremony in 2015, which was aired live on VH1 special. However, during season seven of Love & Hip Hop: New York, Harris revealed to former bestie Kimbella Vanderhee and JuJu that she and her long-time love weren't legally married.
In an interview with Essence, the reality star shared that she had to wait for her husband's plea deal before signing the legal papers.
It was so hard, and I hated that the world thought that I was making a mockery of our marriage or that it was fake.
In 2017, Harris revealed that she finally felt it was the right time to legalize her marriage and added that she submitted the paperwork.
The couple has a beautiful blended family. Their family includes the couple's two biological children, Skylar and Omere along with Mendeecees's children from a previous marriage, Mendeecees Jr. and Aasim. They expanded their family in December 2019 when they adopted a daughter, Infinity, which was detailed on Love & Hip Hop.
Harris Readjusting to Become a Wife Again
After Mendeecees's release, the couple admitted that they had difficulty adjusting to their new lives. They revealed that the time they spent indoors during quarantine put their relationship to test, but they worked it out in the end. 
The couple recently opened up on The Real Daytime show and gave more insights on their new life. Mendeecees shared that fatherhood after lock-up was different because his kids had grown up, and he had to know them all over again. 
The host asked Harris if she had to relearn some aspects of her marriage with her husband being home again. She explained that it was actually her first time learning to be a wife because she had only spent 6 months as a wife before her husband was sent to prison. 
This has been the most I have learned since college: learning to compromise and taking advice on raising children together. 
You can catch the celebrity couple strengthen their marriage on VH1's Love & Hip Hop spinoff, Couples Retreat.