Yasmeen Nicole Reveals She Is Pregnant in Shocking Comeback Video
"I didn't want to be excited, tell all my followers, and then something terrible happens because that's always possible. "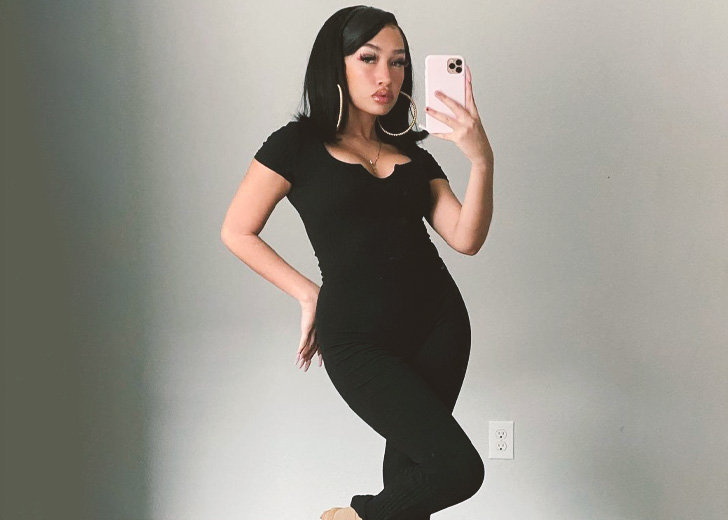 American YouTuber Yasmeen Nicole, also known as Lil Yas, recently shocked fans when she uploaded a video on YouTube. 
The Instagram model who makes content about her crazy life and gives out makeup and hair advice has amassed quite a following on the platform. However, her recent comeback upload on YouTube sent her fans in a frenzy. 
She uploaded a video titled 'IM Pregnant' on October 19 and detailed her pregnancy. She started the video by explaining that she had been MIA from YouTube for quite some time and that her fans were getting suspicious. 
Nicole, who goes by her Instagram handle @llil.yas, constantly flaunts her curve on her social media, but recently, she only posted selfies, and her fans started noticing the change and asked her for reasons. She added that her fans also saw the bodily changes in her. 
She then stated her fans' accusations were correct and that she was not only pregnant, but she was on the last leg of her pregnancy journey. 
Yasmeen Nicole Reveals Details of Her Pregnancy
The social media star revealed that she was eight months pregnant and stated that her due date was November 7. However, she also did not hide the gender of the baby and told that she was having a baby boy. 
But the YouTuber said she did not plan the pregnancy and that it was unexpected. She shared that she got pregnant on Valentine's Day. Unfortunately for curious fans who really wanted to know details about her baby daddy, she mentioned nothing. 
She then shared that hiding her pregnancy was difficult and even referenced Kylie Jenner, who famously hid her pregnancy with Stormi. She explained that she got spotted by her fans in public places like Walmart and Krogers. 
Nicole also explained her reason for hiding her pregnancy. 
I did not want to jinx anything. I didn't want to be excited, tell all my followers, and then something terrible happens because that's always possible. But now that I am eight months pregnant, I cannot hide this any longer. 
The influencer was trying to enjoy her pregnancy in peace, but she was now ready to vlog and share her new life. 
Yasmeen Nicole's Baby Daddy
After Nicole made the announcement, she uploaded a photo of her maternity shoot on her Instagram. 
Like most maternity shoots, Nicole also had a theme. She looked like a beautiful bronzed Egyptian goddess with the symbolic cobra crown on her head. In the caption, she also thanked her entire beauty team for making it possible. 
Gossip outlet The Shade Room Teens also uploaded a snippet of her YouTube video and announced that she was pregnant. Nicole's hairdresser, Jonathan Wright, jokingly wrote that he was the child's father in the comments. 
Wright's comment started a whole debacle in the comment section with random men claiming they were the baby daddy, albeit jokingly. 
Anyway, congratulation to Nicole, and we wish her a safe birth.