Yara Shahidi's Parents Are Serious about Protecting Their Daughter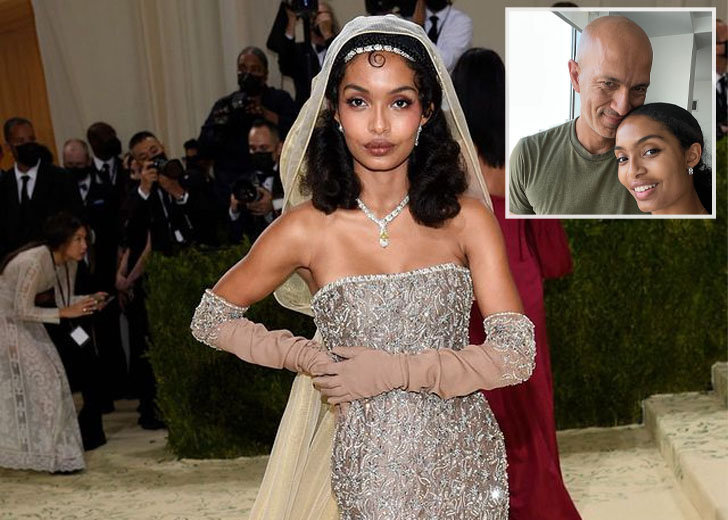 In 2017, Time Magazine brought together actress Yara Shahidi and her parents, father Afshin Shahidi and mother Keri Shahidi, for a special conversation.
The family chat unfolded in the presence of Time Magazine's video production team and cameras.
When Yara was sixteen, her parents were told that they no longer had to look after their daughter on the set of the ABC sitcom Black-ish.
The actress started working in the sitcom at the age of fourteen.
Yara Shahidi's Parents on Being Ever-Present with Her on Set
At the beginning of the three-way conversation, Yara's mom and dad shared why they are always beside her while she is working.
Yara's mom justified this while bringing forward the issues of sexual aggression, assault, and "things that are happening in Hollywood."
Per Keri, people started seeing why the parents always remained present with Yara on the set.
In her argument, Keri spoke of Hollywood's tendency to make young people feel like they are grownups.
Yara joined the conversation and voiced her concern regarding the matter. 
"You know when you are sixteen, and someone said, 'you don't have to be here.' I remember saying, "if you say that to me one more time,'" Keri spoke strongly of the matter.
According to Yara's mom, their actions as parents were aimed at making their daughter happy, healthy, and a well-rounded human being.  
In return, the Black-ish actress termed her mother and father's effort "an investment," and called them her "support network."
According to Keri, Hollywood prompts young people to be comfortable working alone without their family members' supervision.
She spoke to Yara's father, saying,
When we circle back to our family, [and ] there is a director's meeting, they are gonna [going to] see Yara and me, most likely you too.  That's what we made normal.
Upon listening to what her mother had to say, Yara joked, saying, "so we are all going to Harvard? Basically, that's the conclusion."
Yara's father Afshin stressed the importance of parents supporting their children even when they are twenty, thirty, or forty. 
The Emmy nominated filmmaker further said that he might even have a studio apartment down the street near his daughter's college.
Yara Shahidi — One Individual, Many Talents
Based on a report by Teen Vogue, the television actress started a production company called 7th Sun Productions with her mother Keri in 2020.
Shortly after the launch of her production house, Yara signed an exclusive overall deal with ABC Studios. 
Before launching her own company, Yara was popularly known for producing her show Grown-ish.
The show Grown-ish has since become famous among its fans and is currently into its fourth season. In the show, Yara plays the character of Zoey Johnson.
For her work on the said show, the multi-talented actress was nominated for the Teen Choice Award for Choice TV in the Breakout Star category in 2018.
In 2021, she was one of the nominees for the People's Choice Award for the Comedy TV Star of the Year for her work in Grown-ish.
In the category, she was in the company of an esteemed list of talented actors such as Selena Gomez [Only Murders in the Building], Dwayne Johnson [Young Rock], and Andy Samberg [Brooklyn Nine-Nine].