Afshin Shahidi Nationality & Net Worth | From Prince's Photographer To Film Direction
Afshin Shahidi of Iranian nationality is prominently known as the personal photographer of the legendary musician, Prince. Beginning his career as a photographer, most recently he has moved on to co-direct a biographical film.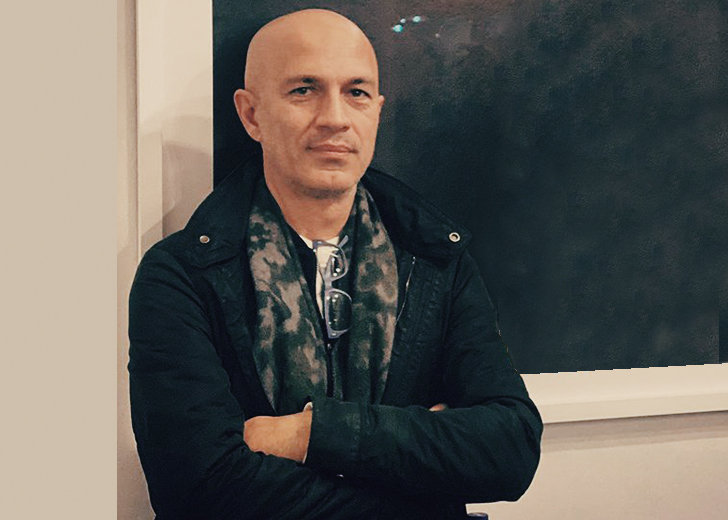 Afshin Shahidi is best known as the personal photographer of the legendary musician Prince. After entering the US's entertainment industry, he became one of the best-known photographers in the Hollywood scene's glitz and glam. Shahidi began his early days in the industry as a cinematographer for Prince and has now expanded his horizon to photography, videography, book publishing, and most recently, film direction.
Afshin Shahidi's Early Childhood in Iran to Photography in the US 
Afshin Shahidi was born on September 7, 1969, in Iran. At the tender age of eight, he left Iran for the US, where he was destined to learn, grow, and excel in his Hollywood based career. Shahidi is a Muslim by religion and is proud of his Iranian nationality, standing by his culture even in the US.
Growing up in Minneapolis, Shahidi developed a fondness for photography and videography. He worked on numerous commercial advertisements working towards his big break.
Picture-Perfect Career: Afshin Shahidi was Prince's Personal Photographer 
Afshin Shahidi first met Prince in Paisley Park in 1993 on the set of his music video where Shahidi was able to stand out in his eyes to become his cinematographer. The rest is history from thereon. 
Fast forward to 2001, Shahidi successfully managed to become Prince's photographer and videographer. His work has been featured on several of Prince's albums. He is known as the only photographer to shoot Prince's lavish private parties in Los Angeles. Shahidi started documenting Prince's performances and also his life, for that matter.
His association with Prince spanned over two long decades. Shahidi was not just a photographer but a close confidant of Prince, who knew him more than the rest of the world. In honor of Prince, after his demise, Shahidi published a book titled Prince: A Private View that came out in the fall of 2017. The book compiles photos of Prince, never seen before by the public, throughout their work together, and it also features a foreword by Beyonce. It went on to become a New York Times Bestseller.
Afshin Shahidi Co-directed the Biographical Film, 'With Drawn Arms' Based on Olympian Tommie Smith's Life 
Shahidi keeps the artistic spirit of Prince alive by working on diverse projects. Besides that, Shahidi is also known for his association with several Hollywood elites like Trevor Noah, Nas, Melody Ehsani, to name a few.
More recently, in November 2020, Shahidi and Glenn Kaino directed a biographical film titled With Drawn Arms.
It is a documentary about the symbolic fist-raising silent protest against black struggle and solidarity by American Olympians Tommie Smith and John Carlos on the medal stand in the 1968 Summer Olympics. The film premiered on November 2 on the Starz app, replacing the world premiere planned for the Tribeca Film Festival due to the coronavirus pandemic. The critics and audience have well received the film.
What is Afshin Shahidi's Net worth?
Looking at Shahidi and his family's current lifestyle, it seems that his hard work over the years has aptly paid off. According to Biography Tribune,  Afshin Shahidi is known to have a net worth of over $1 million.
Undoubtedly, working as the personal photographer of Prince has been the highlight of Shahidi's career and acted as the stepping stone to his current financial status. Keri Salter, his wife, mentions in an interview with Time that Prince had provided them with creative and financial support.
Prince gave us the gift of abundance, in that he was...creative abundance, financial abundance, he was so supportive creatively.
Shahidi's wife and their three kids living in Los Angeles are all in the show business and have been prospering well, contributing largely to the family's combined net worth. His daughter Yara Shahidi has proudly showcased her acting skills and her black cultural background from her mother's side in the TV series, Black-ish.
By the continuous success of his career and family, Afshin Shahidi seems to have it all regarding his professional and personal life.