Tracee Ellis Ross 'Tickled' at Her 5th Emmy Nomination — See Her Reaction
It's Emmy season!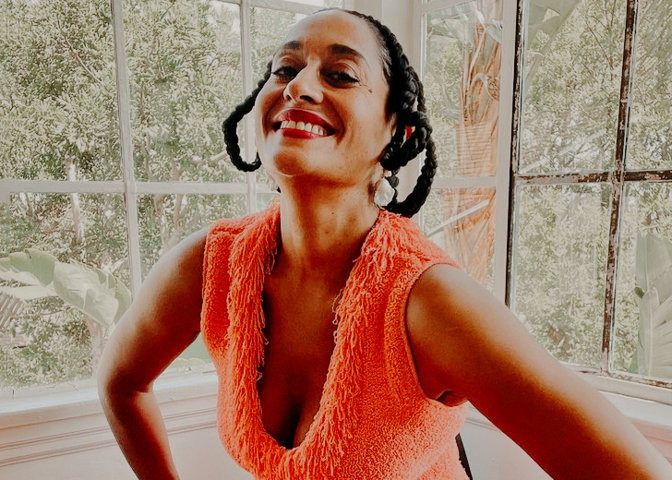 On July 13, the nominees for the 73rd Emmy Awards were unveiled by the Emmy-winning father-daughter duo Ron Cephas Jones (This Is Us) and Jasmine Cephas Jones (#FreeRayshawn).
The awards ceremony will be hosted by Cedric the Entertainer in front of a live audience and air on Sept. 19 on CBS and Paramount+.
For the fifth time in her career, Tracee Ellis Ross has been nominated for Outstanding Lead Actress in a Comedy Series. Her fifth nod has made her the Black woman with the highest number of nominations in this category in history. 
She was also the first black woman to win the Golden Globes for Best Actress in a TV Comedy or Musical in 35 Years in 2017.
The beautiful and talented actress has built her credits with various exciting roles but the nuance she brings to Rainbow Johnson in ABC's Black-ish, now going into its final season next year, is long due for love. 
With four previous nominations, Ross could be a dark horse in the race, and if she wins, she would be the second Black actress to win this category after Isabel Sanford for The Jeffersons in 1981. 
Ross Was Not Expecting It
After finding out that she had been nominated, Ross took to Instagram to express her surprise and delight at the news. 
The actress uploaded a short video shot in a car and explained that she was at the gym and did not know that the nominations were out. 
I was so busy living my life and doing my things. I just got nominated for an Emmy.....I think it the fifth time. That's ridiculous! Oh, my goodness gosh golly gee! Oh, I am tickled. This is really cool. 
In the caption, she also expressed her excitement at being nominated in the same category as Jean Smart and congratulated the other nominees. 
The other nominees competing with Ross are Allison Janney, Aidy Bryant, and Kaley Cuoco. 
Black-Ish Nominations
The comedy series received six nominations, including the cast and crew's nominations. In addition, after being snubbed the past two years, the comedy series got nominated for Outstanding Comedy Series. 
ABC's beloved family comedy was nominated for the award in 2016, '17, and '18 before being dropped from that line-up. But thanks to a solid seventh season, Black-ish made an epic comeback.
Anthony Anderson as Andre "Dre" Johnson, the second series lead besides Ross, has been nominated for Outstanding Lead Actor in a Comedy Series. 
The other nominations for the show include Outstanding Contemporary Costumes, Outstanding Contemporary Hairstyling, and Outstanding Character Voice-Over Performance for guest star Stacey Abrams.
The series follows a successful African-American family man Andre 'Dre' Johnson, who is teaching his four kids to assimilate with their black culture while his family grows up in an affluent, mostly white neighborhood. 
Throughout its run, Black-ish has received critical acclaim for not shying away from exploring sociopolitical issues.