Wiz Khalifa Has Way Too Many Tattoos for Even Him to Keep Count Of
Wiz Khalifa got his first tattoo at age 16 and now has dozens of them.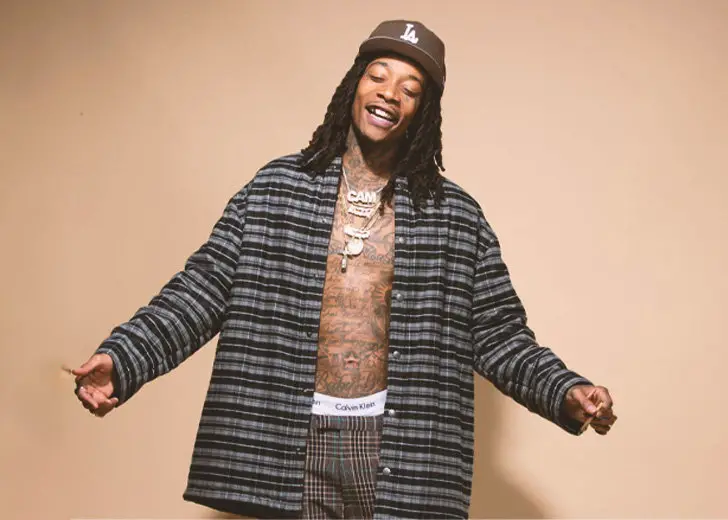 Wiz Khalifa started making music from the age of fifteen, and he hasn't stopped ever since. And for almost as long as he has been making music, he has been getting tattooed.
The number of ink works on his body number is high enough for him to say that it's too much for him to attempt to count. Here's a look at some of Khalifa's tattoos and his history with them.
Wiz Khalifa Got His First Tattoo At Age 16
During a conversation with SBTV: Music, Khalifa shared the story of when he first got his tattoo.
When I got my first tattoo, I was 16. My mom actually took me to get it. She asked me if I wanted one and I said yes. It's right here on my arm, kinda blending in there.
After getting his first tattoo, the rapper continued adding more works to his body, sometimes getting multiple body arts simultaneously.
How Many Tattoos Does Wiz Khalifa Have?
It's not clear exactly how many tattoos the 'See You Again' hitmaker has, and he's constantly increasing the numbers. But during an appearance on Saturday Night Live in May 2015 alongside Scarlett Johansson and Cecily, Khalifa said he had 411 tattoos on him.
Martin Luther King Quote On His Stomach
Among the plethora of tattoos the rapper has, his favorite one is a quote by Martin Luther King on his stomach. The tattoo takes most of his abdominal area and reads, "The ultimate measure of a man is not where he stands at moments of comfort and convenience but where he stands at times of challenge and controversy."
Khalifa called it his most personal and favorite tattoo, as it describes his life, career, and what he has been through as an individual. He also added that he got it while still young, but it made greater sense as time went on.
The quote also signifies what Khalifa believes in and what he wishes to preach to others.
Shark On His Back
A good portion of his back is covered by a shark tattoo, and it was his most painful one. On top of the shark is "Khalifa," the Arabic word for leader/successor, which is also the name his Muslim grandfather gave him.
There is also a dreamcatcher tattoo right beside the inking, intended to filter out the negativity, leaving only the positive.
Wiz Khalifa's Face Tattoos
Khalifa is tattooed from head to toe, and his face has some of his favorite tattoos. The letters TG are inked right on top of his right eyebrow. It stands for Taylor Gang, his entertainment company based in Pennsylvania.
Right below his temple is a marijuana leaf which shows his love for weed. He has released a song and app called 'weed farm' and sells marijuana-related products.
Accompanying the two tattoos are the letter P and a star. The P represents his hometown baseball team, the Pittsburgh Pirates, and its logo.