Winter Blanco Identifies as Fully Black after Attacks on Her Race
"Y'all win. I'm not biracial anymore. Now I'm fully black."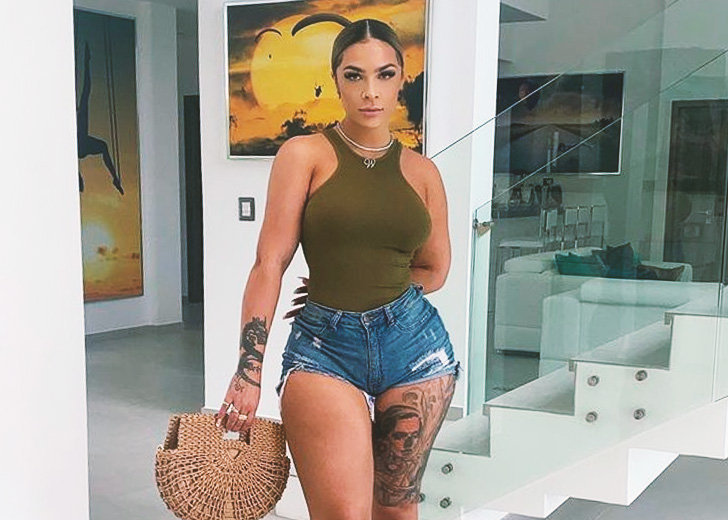 Kaila Wilkey, commonly known as Winter Blanco, is a social media influencer, rapper, and reality star. 
She is better known for her appearance on NBC's Reality TV series Bad Girls Club, which premiered in September 2006. She had several altercations with fellow cast members in the show, which made her famous. And like most reality stars, she used her fame to launch her musical career. 
She was also a member of the hip-hop group White Girl Mob, but later transitioned to YouTube to make fashion and lifestyle content. 
Her parents are from different countries and cultures. Speaking of her ethnicity, she is biracial. Her father was born in the UK with roots in Trinidad, while her mother is an American. Even though she is mixed, she recently took to Twitter to announce that she was "fully black." 
Winter Blanco's Race Controversy
On October 27, Blanco called out Twitter user Kaila Milkey about how she intentionally misquoted her and added that she needed help because she had a fake page.
The user had criticized Blanco for claiming to be "black" when she was "white." She had taken a snippet from Blanco's audition tape for Bad Girls Club and edited it to make it seem like Blanco was pretending to be half African American just because she was "raised in the hood."
In another tweet, Blanco explained that the video was edited. She then tweeted that she was not biracial anymore and claimed to be "fully black." 
She explained her tweet on Instagram with a photo upload and a strongly worded caption. She noted that people were misconstruing her intentionally with edited video clips of her. 
Blanco added that she never claimed to be biracial just because she was "from the hood," but made such claims because it was true. She then iterated that she had never gone out of her way to "look any blacker" and was comfortable in her skin. 
With that said, she ended the post saying she would identify herself as "Fully Black 🙏🏾."  
Winter Blanco's 'Mixed Girl Problems'
This was not the first time Blanco had to explain what she meant in the audition tape. 
In 2017, she had uploaded a YouTube video about the problems she faced as a mixed girl. Blanco explained that during the reality series casting, she was asked about her race. She had said that she was raised in the hood, but she was told she wasn't black. 
But then it was edited to make it sound like, "I was raised in the hood so I think am black." She clarified that what she meant by the initial statement was when she was raised in the hood, growing up being as light as she was, everyone had told her she was "not black."
It was hard for her because she was already going through an identity crisis for differing from her family. And to top it off, she got hate from people who criticized her for being "a fake." 
She then ended off the video, hoping the video would help clear out any misunderstandings.