Alums of Bad Girls Club: Where Are The Cast Members? | 17 Seasons, Net Worth & Now
A look into the cast of 'Bad Girls Club,' Season one.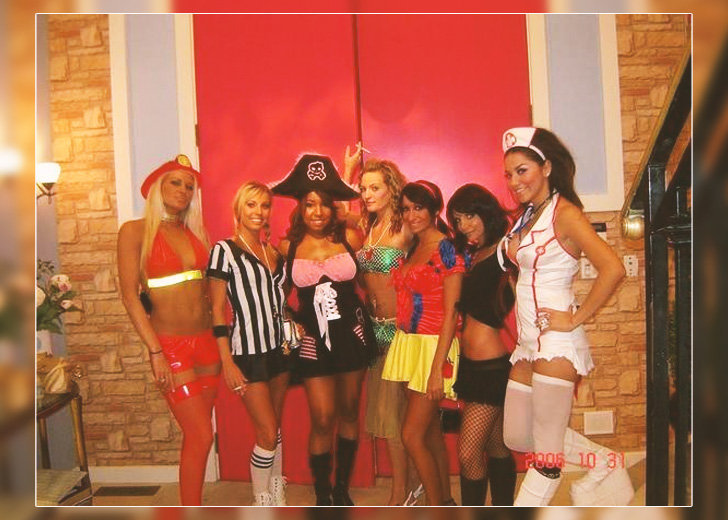 Bad Girls Club (BGC) is a reality TV series developed by Jonathan Murray for the Oxygen network in the United States. Seven angry, quarrelsome, and rowdy women were featured in the show.
The all-women cast show focused on "charismatic tough chicks" ran for 17 seasons with each season showcasing the cast's luxurious lifestyle for a period of three months each. 
BGC concentrated on their altercations and physical confrontations of the women as they formed cliques and partied. The group, dubbed "bad girls," would live luxuriously in a home for three months as long as they followed certain conditions.
A production team documented their life both inside and outside the house. Seventeen seasons of BGC have aired to date. 
Season one of BGC premiered on 5 December 2006 and ended on 5 June 2007. The season began with seven original "bad girls," one of whom willingly departed, and two were removed by the production team.
Later in the season, three new "bad girls" filled up for them. It has been almost 15 years since the first season premiered.
Still this day, fans have been querying about the present status of the cast of the show and their net worth.  
Bad Girls Club Where Are They Now?
Here is a look into the most known cast of the reality show that started with the four prominent cast members, including Kerry Harvick, Jodie Howell, Zara Sprankle, and Aimee Landi, of BGC Season One. Find out where they are now.
Kerry Harvick
Kerry Harvick made it through the first season and even returned to reprise her role in the 2007 television show Bad Girls Road Trip. Harvick and her long-time partner, David Kersh, married in 2009 and exchanged vows at a lovely wedding in Comanche, Texas.
Harvick opted to leave the world of reality TV after her time at BGC. Instead, she chose to live a tranquil life with her spouse.
Sienna and Blade, the couple's two lovely children, complete the family. Harvick and her husband appear to be getting into the property remodeling and flipping industry at the moment. The pair also won HGTV's Battle on the Beach.
Harvick's estimated net worth is $1.5 million.
Jodie Howell
Like Harvick and Sprankle, Jodie Howell debuted in the first season of BGC before starring in the follow-up series Bad Girls Road Trip. In season one, Howell was known for getting into some heated arguments and even leaving the house on her own following a brawl with Harvick.
Howell resigned from television after she departed from the BGC series, preferring to live a quiet existence. She was said to be in a good relationship with a man named Brian in 2015.
However, it is unclear whether the pair is still together. On the other hand, she has a daughter named Viviana Annette.
Howell's estimated net worth is $1 million. 
Zara Sprankle
Zara Sprankle was one of the few ladies that made it to the finale of the season. She opted to return to the TV screen after gaining a large fan base during her time on the show.
She then went on to star in the BGC spinoff, Bad Girls Road Trip, in 2007. Sprankle has left the industry since then.
She was said to be having a good life with her long-term lover in 2015. There were rumors of a probable split when Sprankle erased her boyfriend's photos from her Facebook site.
Nothing, however, has been confirmed. Apart from being a mother to her two children, Sprankle appears to be an excellent pet mom and now enjoys life with her friends and family.
Sprankle's estimated net worth is $900,000.
Aimee Landi 
Because of the dramatic altercations and fights, Aimee Landi rapidly gained an enormous fan base. As a result, she decided to return to Bad Girls Road Trip as well.
Like her castmates, Landi has chosen seclusion and kept her personal life hidden since her debut on the show in 2007. According to various reports, she currently works as a roadie for well-known bands.
Even though her Instagram bio supports this theory, Landi has made her social media sites private. Her current whereabouts are unclear due to her personal life and extended absence from the public eye.
Landi's estimated net worth is $500,000.
Tanisha Thomas
The woman behind the meme, "I ain't get no sleep 'cause of y'all, y'all ain't gonna get no sleep 'cause of me," Tanisha Thomas has appeared and hosted in several television shows since her Season 2 debut in the reality show. 
She would later become the go-to-host for everything associated with Bad Girls Club.  She also starred in the four spin-offs, including Tanisha Gets Married, Bad Girls, Road Trip, Love Game: Bad Girls Need Love Too, and Bad Girls All-Star Battle. 
Read More: Tanisha Thomas on Her Weight Loss Journey — It's a Marathon Not a Race
In 2021, she co-created the reality show called Baddies ATL alongside Natalie Nunn and also was its cast member. A year later, she played the character, Sasha, in the television movie The Clown Killers.  
In 2023, she was cast in the E! Network reality series, House of Villians, alongside the likes of Jax Taylor, Omarosa Manigault Newman, and Farrah Abraham. 
In her personal front of life, it is likely that Tanisha got married to her boyfriend-turned-fiancee Carey St. Hilaire, who is an entrepreneur 
On 18 April 2023, she posted a snap on her Instagram of her new looks for her wedding with her loving partner Carey in the background. 
Although she didn't mention the wedding date, she wrote, "Popped out for my wedding," featuring her custom hair color. 
Thomas' estimated net worth is $2 million.