Who Are Sharon Leal's Parents? Know More about Her Biracial Roots
Leal is half Filipino and half African-American.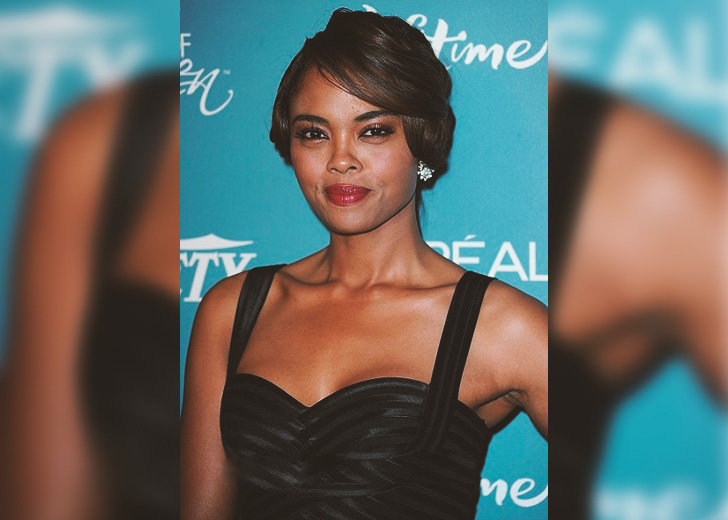 48-year-old Sharon Leal is an actress and singer best known for her roles in movies like Dreamgirls, This Christmas, Why Did I Get Married? and Why Did I Get Married Too?
Besides movies, she is also a familiar face in television with roles in TV series such as Legacy, Guiding Light, Supergirl, Instinct, and Boston Public.
But while we talk about her popularity, it is also important to note that she worked extremely hard to earn her dreams and came from humble beginnings. Her life challenged her even before she was born, as her biological father left her mother when she was pregnant with Leal, and subsequently, she was brought up by her mother and stepfather.
What else do we know about her parents and humble beginnings? Scroll through as we bring all the information you need to know about Leal.
Who Are Sharon Leal's Parents?
Leal was born to her mother, Angelita, and her ex-partner in Tucson, Arizona. In addition, her mother is Filipino and her father is an African-American military policeman, which makes the actress biracial.
But since the Legacy cast member rarely speaks about her parents' details, information such as her mother's profession and her father's current updates is unknown.
Sharon Leal On Being Biracial
Speaking with Bet in April 2012, the diva stated that she found it interesting to learn about two different cultures while growing up, and observe people's reactions when they discovered her racial identity.
They'll say, 'Something else is going on there and it's Asian. I don't know where in Asia, but something's happening.' But other people don't see it at all. I think when you look at me it's glaringly obvious that I'm Black and for some reason Asian doesn't exactly scream out at you.
But despite people's theories and dialogues, she said she identified herself to others with her African-American roots more than her Filipino roots.
Sharon Leal Grew up in both the Philippines and the United States
After her biological parents separated, her mother, Angelita, married Jesse Leal, a police officer stationed at the Clark Air Force Base. Jesse also adopted the little Leal when he married her mother.
The actress was raised in the Philippines by her family until she was 7 years old. Speaking with Entertainment Inquirer about her mother and her childhood in the Philippines in August 2017, she said,
There were a lot of Asian customs, Asian foods and my mother has a very thick Filipino accent. She is a big personality within my life. I think somewhere down the line, maybe there'll be something [acting-wise] that will let me unveil that [Filipino side] a little bit.
Even after returning to the US, she grew up in a Filipino household and was taught Pinoy values. Meanwhile, she developed an attachment towards performing and slowly learned to sing and act. 
Interestingly, she played an Asian character for her first professional acting role, which was a Broadway play titled Miss Saigon. Leal subsequently scored her debut screen role in the TV series Guiding Light in 1996.