Who Is Ari Fletcher? Regular Girl Turned Social Media Tycoon
"I've made over $1 million from Instagram, so I'm proof this can be done," Fletcher once said.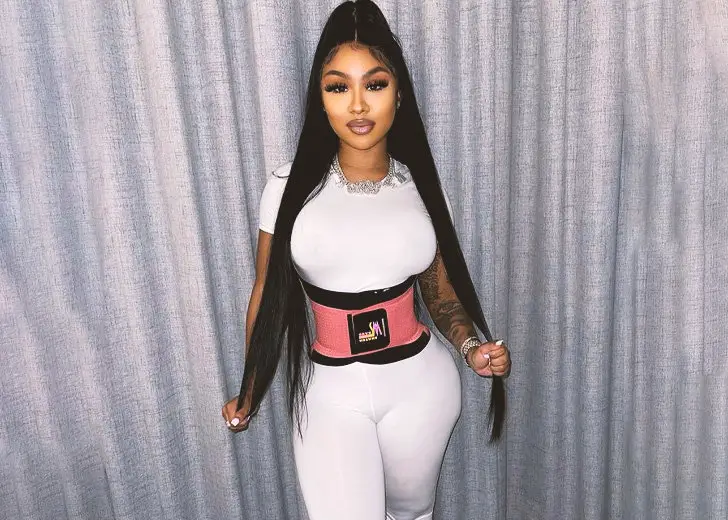 With social media platforms rising to never-before-seen heights, regular people like you and I have a shot at stardom. However, there are a few prerequisites: a strong entrepreneurial spirit, a monetizable idea, and a healthy dash of luck.
Thankfully, Ari Fletcher had all the aforementioned qualities and more. But, not much is known about her life and success story.
Who Is Ari Fletcher?
Out of an army of influencers out there, Fletcher, through utilizing her social media presence to help brands make millions, made herself into a multi-millionaire and now has become one of the most influential social media celebrities out there. 
As of this writing, her Instagram presence is 5.3 million strong, and she has effectively converted her throng of followers into a source of steady revenue for herself. 
AfroTech reported back in October 2020 that Fletcher took home north of $150,000 every month from her Instagram page alone. Over time, she has made millions thanks to brands like Savage x Fenty, Fashion Nova, and more, paying her to promote their products on her page. 
She also enjoys offers of various opportunities for television shows regularly. The outlet further reported that the businesswoman credited her success in the industry to her upbringing. Her foundations were built early on. She said, 
When I was younger, being able to be around people who had strong business practices showed me the value of my platforms.
She also proudly declared that she had successfully converted her presence on her social media platforms into a business, unlike many of her peers.
Ari Fletcher Helped Others Along the Way
The social media tycoon started her entrepreneurial journey back in 2016. That was when she founded her hair company called KYCHE Extensions. Up until that point, she had no formal experience of running a business. 
However, drawing from the people she grew up with and adding to that her own intuition, she learned the ropes of the business world and applied those same practices to jumpstart her successful businesses.
Moreover, after finding success in her field, she went on to help her close friends like Mariee of Moon Cosmetics and her makeup artist Olivia Song amplify their digital presence and upgrade their beauty brands.
Ari Fletcher Allegedly Made $10 Million
One of Fletcher's many success stories includes Song, the owner of Supernatural Cosmetics, who went from having fifteen thousand followers on Instagram to a whopping hundred and thirty thousand in a matter of months. 
Actually, her success stories are so widespread that there have been rumors floating around the internet claiming that the influencer made a jaw-dropping $10 million in revenue. 
Apart from being a business giant, Fletcher is also a devoted mother to her beautiful baby boy. She shares her child with famed rapper G Herbo.
Although the two of them have parted ways romantically, they have been co-parenting their toddler over the years. The toddler turned three on April 11, 2021.