Ari Fletcher Dishes on Getting Married to Longtime Boyfriend Moneybagg Yo
Ari Fletcher received a bouquet of red roses from Moneybagg Yo.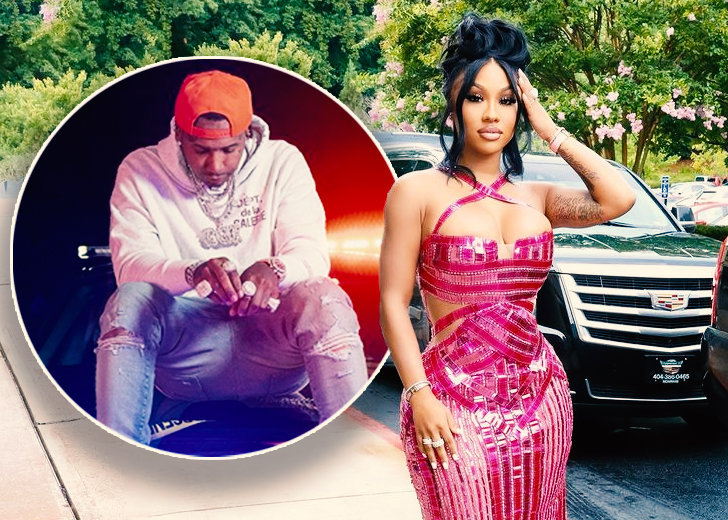 Ari Fletcher believes she has finally found the man of her life in Moneybagg Yo.
On Monday night, the social media influencer took to her Twitter to talk about her recently changed perspective on marriage, stating she had never thought about getting married in her life. But she claimed her perspective had changed since being together with her present boyfriend.
Never in my life thought about getting married, ask anybody. But this niggaaaaaaaa right here… 🧐🤨 — KYLESISTER (@AriTheDon) September 7, 2021
She immediately followed up her tweet with another post, where she said the rapper, whose real name is DeMario DeWayne White Jr., loved her real self and not what the world saw in her.
Mario loves me. He love Ariana Neishelle Fletcher. Not who the world see me as but the real me. That's rare! — KYLESISTER (@AriTheDon) September 7, 2021
Her tweets, filled with love for Moneybagg Yo, came after the Memphis-born rapper sent her flowers and a love card while she was at the Gold Room club in Atlanta.
The flowers she received were a bouquet of red roses, while the card had a special message with some handwritten words dedicated to the diva. The card read:
We are simple, and we are complex. We can be silent, and we can be loud...We may not always know the answers. We may not always make perfect decisions. But we always have each other...There's no one else I'd rather share my life with than you.
Along with that, the handwritten note read, "This [expletive] a lifetime for us &...I love you!"
Fletcher shared a series of videos and pictures to show her followers how lucky she was to have a boyfriend like him who sent her those things in the middle of the night at a club.
In one of her stories' videos — where she showed off the red roses — she claimed that nobody had ever loved her as he did before she wished to "die" with him.
She also shared Instagram stories of her friends who mentioned her in their stories, while posting videos of her receiving special treatment from her boyfriend.
Fletcher and Moneybagg Yo's relationship was made public in early 2020, after they dated for a good few months in late 2019. The rapper was the one to reveal the relationship, as he discussed his love life with her during his interview with Hot 97. 
"We rockin'. You know what I'm sayin'? What you see is what you get," he said, answering if he and Fletcher were dating. He also implied that he wanted to keep the budding relationship relatively private, saying, "...Hopefully, this situation can just go with the flow."
In late 2020, there were rumors that the couple had got engaged after Fletcher showed her luxury gifts, including a diamond ring. But the engagement hasn't been confirmed as of yet. In addition, the internet is also filled with their 'break up' and 'back together' rumors, all of which are baseless.