Moneybagg Yo Net Worth Is on the Rise as New Album Hit's Billboard No. 1 Worldwide
Moneybagg Yo embraced his pain to the top.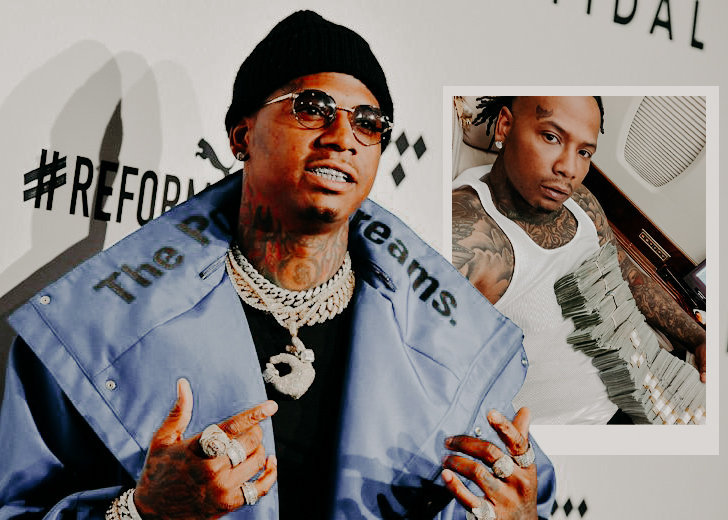 Moneybagg Yo finally made a No. 1 album.
His last two albums, Time Served and 43va Heartless peaked at No. 3 and No. 4, respectively, on the Billboard 200 chart, but his latest effort, A Gangsta's Pain, earned him the first chart-topper of his career.
This album makes for Moneybagg's fifth album overall and his fourth consecutive top-10 on the charts.
The new album which comprises twenty-two songs was released on April 23 via CMG/N-Less/Interscope and has guest appearances from Pharrell, Future, Polo G, Lil Durk, Jhene Aiko, and more. 
The stalwart Memphis rapper's new LP moved 110,000 album units, including 106,000 streaming equivalent album units and 4,000 pure album sales. The set was spearheaded by singles like 'Time Today,' and 'Hard For The Next' featuring Future. 
Get to Know MoneyBagg Yo
Born Demario DeWayne White Jr. on September 3, 1991, Moneybagg dropped out of High School and began providing for his family.
During his idle time, the rapper and his best friend Elo would freestyle and believed that Moneybagg had what it takes to become a rap star.
In 2015, Moneybagg fulfilled his friend's wishes and dropped Federal, but It wasn't until the death of his best friend that Moneybagg took rap music seriously.
He penned down his pain and released a CD titled ELO (Everybody Lives On) as a tribute to his late best friend.
He went to release 3 more, which garnered a lot of attention, and one eventually won him the Memphis Hip-hop Award for Mixtape of the year. He caught the ear of Yo Gotti, who signed him into his label, and from then on, it was all the way to the top.
Moneybagg's latest album is more personal than his past projects. He recounts his experiences of growing up with trauma, money, violence, power, and substance abuse in South Memphis and how his world has changed since. 
He Is Worth Big Bags
In the world of Hip Hop, you will rarely meet a rapper that doesn't show off their money. Rappers love to rap about it, Instagram it, and toss them in the air any chance they get.
From flaunting his larger-than-life pieces of jewelry to laying with a stack of bills, Moneybagg has done it all. 
In his recent Instagram carousel, the rap star uploaded photos of him with a stack of cash and his chains with massive pendants and diamond-encrusted watches.
In a conversation with HotNewHipHop, the rapper revealed that he never leaves home without $15 000. 
According to Celebrity Networth, MoneyBagg has a net worth of $4 million. His earnings come from his many critically acclaimed music projects and his concert tours. The artist even bragged about his show rate on Twitter. 
Can't believe I get 125k for A Show 🤦‍♂️🙌🏾 — Certified Speaker (@MoneyBaggYo) April 16, 2021
Besides music, the rapper has other business ventures.
He owns an apparel line called Bread Gang that sells street fashion merchandise and invests in real estate which includes his recent car wash investment back in his hometown, which he plans to expand. He switched things up even further when he worked on a movie called 24 Hours. 
Moneybagg definitely knows how to diversify his hustles.