Social Media Influencer Ari Fletcher Denied Getting Pregnant, Announced She Is Getting Surgery Again
We will go over Fletcher's two-year-old son and current boyfriend, her pregnancy rumors, and her upcoming and past plastic surgeries.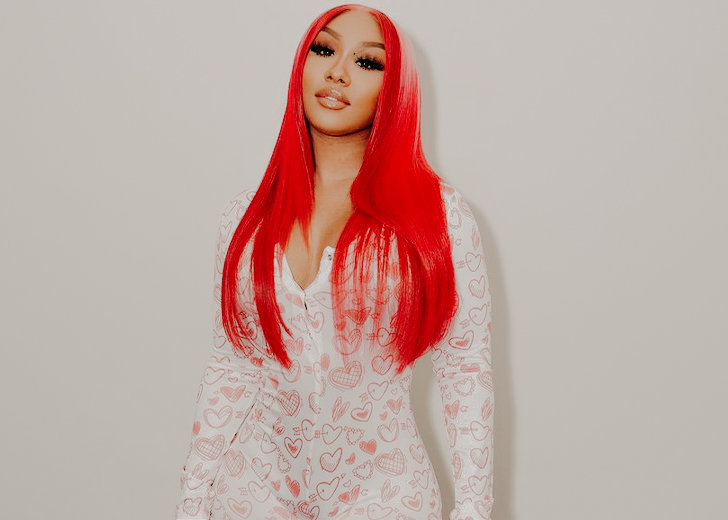 Instagram model and influencer Ari Fletcher has refuted claims that she is pregnant after a swirl of rumors erupted surrounding a possible second child. The influencer has not explicitly denied the rumors but seems to deflect them on her Twitter replies.
Meanwhile, Fletcher also announced in January 2021 via a live video that she is getting another plastic surgery.
Let's explore the details of Fletcher's two-year-old son, her pregnancy rumors, and past plastic surgeries.
Fletcher Is a Mother to a Two-Year-Old
Fletcher currently raises a child she had with her ex-boyfriend, G Herbo. Her son, whose name is Yoshon, makes a regular appearance on her Instagram live, and she seems to be very close to him.
In of her December 2020 Instagram Live, her son wobbled around while eating noodles the entire time. This grasped the attention of many fans, and everyone was in awe of the little one's cuteness.
She Denied Pregnancy Claims
There have been reports and rumors that the influencer might be expecting a new baby with her current boyfriend, Moneybagg Yo. But Fletcher has outright denied this claim in one of her April 2020 Instagram live sessions.
After fans posted a swarm of tweets asking her to comment on her pregnancy, the Instagram model took to Twitter in September 2020
I don't know if I'm pregnant or not, I ain't took a test. I'll keep y'all posted after Vegas. — KYLESISTER (@AriTheDon) September 21, 2020
Another Surgery On The Way
Besides the flare about her pregnancy, Fletcher has also been trending due to her plastic surgery news.
She usually reveals when she wants to get surgery during her live sessions, and in January, she did just that. fans always seem to look forward to her 'before surgery' posts.
The Instagram model has already had many surgeries done, including liposuction and a breast support system. But she remembers to post before plastic surgery every time.
She once explained that she got her breast support because she wanted them to be closer together, but she didn't comment on the liposuction.
Breakup Rumors
In July 2021, the couple sparked rumors of a split after both of them started posting cryptic messages. The messages were meant to throw shade at someone. 
Soon after, a video of the model twerking on someone other than Moneybagg Yo surfaced online.
However, both the model and the rapper were quick to dismiss these claims. Fletcher and mentioned that the man in the video was actually her gay friend 'Greg.'
Moneybagg Yo also stressed that he wasn't the insecure type and urged fans to refrain from making wild speculations. 
As of right now, it looks like the couple is going strong and will continue to do so in the foreseeable future. 
We wish them all the luck in their relationship moving forward.