What Happened to Bart Baker? Parody Artist's Shocking Return after Quitting YouTube Explained
He moved to China and became a Chinese TikTok star.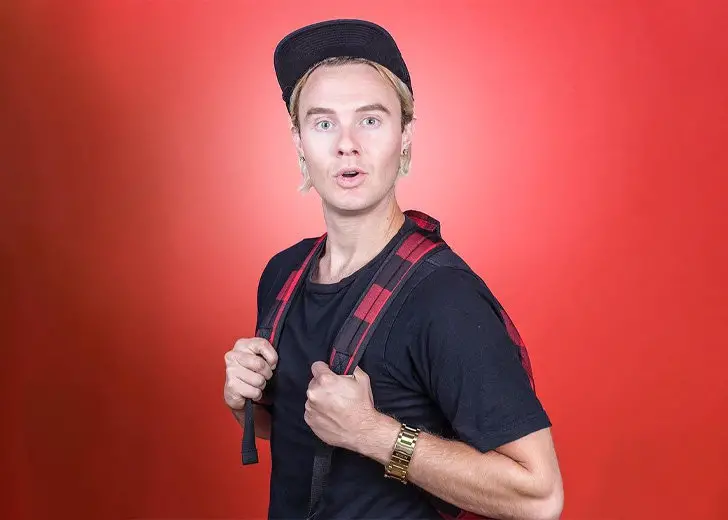 On August 24, 2018, Bart Baker uploaded a parody of 'FEFE,' a song by 6ix9ine, Murda Beatz, and Nicki Minaj. The video was a continuation of Baker's highly appreciated parody-making career that he started through YouTube in February 2007.
At the time, the parody artist had already gained worldwide recognition, with over 19 million subscribers and billions of views on his parodies.
However, after the caricature of 'FEFE,' the YouTuber unexpectedly exited YouTube, prompting his loyal followers and fans to question, 
What Happened to Bart Baker?
After a three-year-long hiatus, Baker surprisingly returned to his YouTube channel on August 29, 2021, with an explanation of why he left the platform in the first place and what he was doing during the sabbatical. 
At the beginning of the video, Baker expressed he wanted to update his followers on what happened to him. He gushed about how he was always interested in China and stated he has been living in Shanghai, China, for two years.
He also mentioned he wanted to experiment with Douyin — a Chinese version of TikTok — as soon as he settled down in the new city.
So Baker started translating Chinese songs into English and used his musical prowess to create the content. To his surprise, he amassed 10 million followers within one month.
The comedian remarked he had 25 million followers at the time of making the video and mentioned how fun and amazing the experience was. 
He also shared he had been doing concerts and attending TV shows frequently during the hiatus.
Why Did Bart Baker Quit YouTube?
Baker quit uploading his parodies on YouTube because the platform admittedly drove him nuts. The platform started de-prioritizing raunchy videos to keep family-friendly advertisers happy, and the income from his parodies took a massive plunge. 
Baker talked about monetization and having his content blocked in the tell-all video and stressed that the hassle was why he quit YouTube. He also maintained that making parodies cost him a fortune.
Bart Baker's Plans Now
While talking about his past and why he left YouTube, Baker shared his plans for the future, stating that he would move back to the United States in September 2021. He mentioned he was missing his family and friends and wasn't able to go back and forth.
Despite his move, he admitted he would keep making the singing videos on the Chinese TikTok and continue uploading parodies on YouTube.
However, the social media star clarified he would only do a few videos a year and make them count. The 35-year-old also shared that he wanted to create content for his fans, so he wouldn't monetize the parodies.
He also dished on his recent interest in cryptocurrency, stating he would make videos on the topic without making it dull.
Though Baker's subscribers have decreased by 10 million, there's no doubt the number will start ascending once his humorous content makes rounds on the internet again.