Here's How Weslie Fowler and Her Adoptive Father Stephen Boss Bonded Initially
They took one step at a time.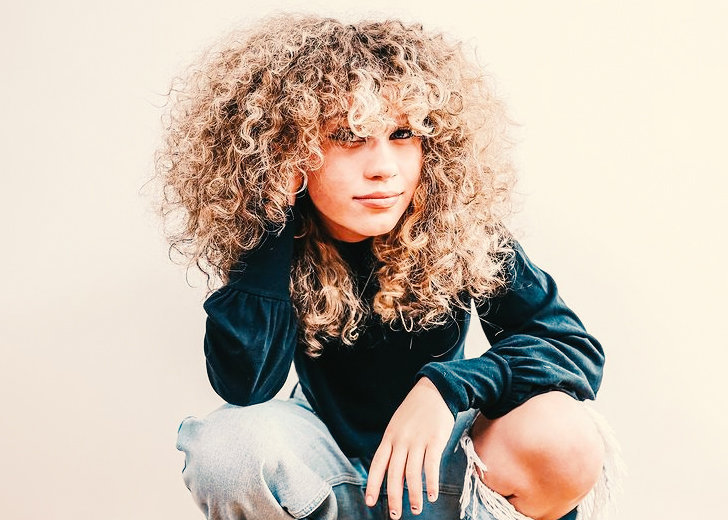 Weslie Fowler was just two years old when her famous mother, Allison Holker, started dating the freestyle hip hop dancer Stephen Boss, famously known as tWitch, in 2010. 
At the time, Holker had already parted ways with Fowler's biological father and her ex-fiancé. In the light of her new serious relationship with Boss, she wanted her daughter to have a genuine bond with him.
Hence, the couple tried their best to make the relationship as normal as possible, taking one step at a time. 
Patience and Private Dates
Holker and Boss shared how they parented Fowler and made things easy while talking to TODAY Parents in August 2020.
In their own words, the foremost step they took was to take things slowly. They were worried the change would overwhelm the young girl and didn't want to force Fowler to form a relationship with her new father figure.
So at the beginning of their relationship, Boss didn't hang out with Fowler right away. Instead, he waited around six months to spend time with her. 
The pair wanted her to know Boss and understand that the relationship would be long-lasting. So for that very purpose, The Ellen DeGeneres Show DJ and co-host started making personal memories with Fowler.
He took her on special dates, providing enough space and time to figure each other out.
With time, their relationship grew, culminating in a special connection, more than that of a biological father and daughter. And Boss legally adopted Fowler after he married Holker in Paso Robles, California, on December 10, 2013. 
Weslie Fowler's Relationship With Her Siblings
The blended family has given Fowler a dad and adorable younger siblings — brother Maddox and sister Zaia. 
The Instagram star, who boasts a 100K following, shares a special bond with both of them, as evident in her socials.
And quite mature for her age, Fowler understands the trials her siblings would have to go through in the foreseeable future for their black heritage. 
While talking to E! News in May 2021, the teenager mentioned that her life experiences wouldn't be the same as those of her siblings. She acknowledged her mom and biological dad and said she was white, unlike her siblings.
After that, she shed light on the inequities regarding racism and stated she would protect her brother and sister even if she didn't get subjected to such hatred. 
Fowler's wise comments on heavy topics such as race and societal issues aren't anywhere surprising, given that her parents openly discuss tough stuff with her. They want her informed and educated to deal with any demanding situation. 
Courtesy of her parents, Fowler is comfortable being herself and dreams of launching a clothing line. 
She hopes to become an influencer, which seems pretty achievable, given she has already won the hearts of many with her unapologetic persona.