'RHOP' Star Wendy Osefo's Family Life with Husband and Kids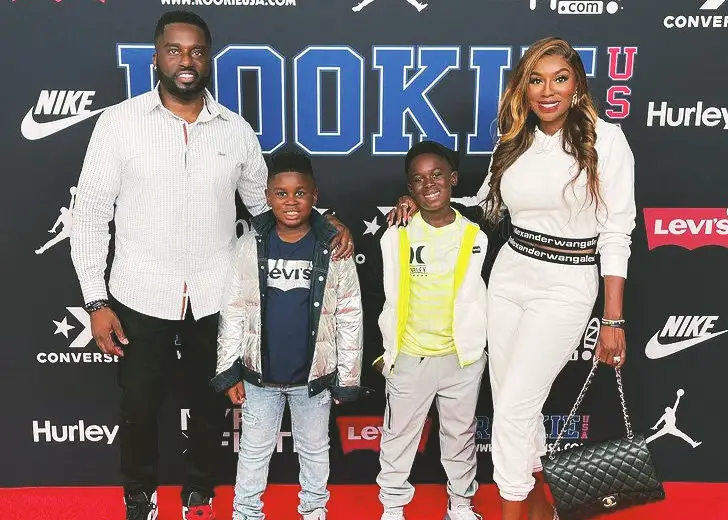 Dr. Wendy Osefo is a political commentator, television personality, and philanthropist. Osefo is a Nigerian-American known in the entertainment industry for her work in The Real Housewives of Potomac.
Osefo holds multiple educational degrees and is an academician who currently works as an assistant professor at the Johns Hopkins School of Education.
She has a Bachelor's degree in political science and is a holder of two Master's degrees, a Master's of Arts in government, and an M.Sc. in public affairs. 
In 2016, Osefo was awarded a Ph.D. in public affairs and community development from Rutgers University-Camden, New Jersey. She is the first black woman to earn a Ph.D. in the said subject from Rutgers University.
Osefo is married to her husband, Edward Osefo, and their family is living in Maryland.
Wendy Osefo's Relationship with Husband Edward Osefo
Osefo and her husband Edward reportedly marked their tenth marriage anniversary earlier this year on August 20. The reality show star took to her Instagram to mark the occasion.
On her social media, Osefo posted a throwback picture of herself and her husband Edward taken during their wedding ceremony in 2011. The photo was accompanied by a lengthy caption, where Osefo reflected on her relationship with childhood sweetheart Edward. 
In her text, she wrote how the couple met as kids, fell in love during adulthood, and built a "lifetime of memories together." Osefo ended her writing by wishing her husband a happy tenth anniversary and expressed her hope to celebrate a hundred more. 
Husband Edward's Cheating Rumors
During a season six episode of The Real Housewives of Potomac, Osefo attacked her co-star Gizelle Bryant. In the episode, Osefo was first seen asking her co-stars about her husband's cheating rumors. 
Osefo began her inquiry by asking every member present and finally settled on asking Bryant if she was the one who started the gossip. 
After Bryant's silence, Osefo settled on her and told her co-star not to "attack my husband" because it was something "I do not play with." 
According to Osefo, it was Ashley Darby, a member of the show, who brought the gossip to her attention and revealed to have known Bryant's name from Darby. 
Per a report by Page Six, Osefo and her husband Edward finally shrugged off rumors of infidelity, which were put in place after the episode's airing. 
Wendy Osefo's Kids with Husband Edward`
Osefo is a mother to her three children, including two sons and a daughter. Her two sons are named Karter and Kruz, her daughter, the youngest member of the family, is named Kamrynn.
Her sons, who are relatively older than their sister, are school-going children, while daughter Kamrynn is still an infant. 
Earlier in September, Osefo took to Instagram to share her happiness after her two sons, Karter and Kruz, appeared on the ramp during the Rookie USA fashion show at New York Fashion Week.